Concepts from Future Past: 1970 Evinrude Rooney Lakester
1970 | 1970s | boats | evinrude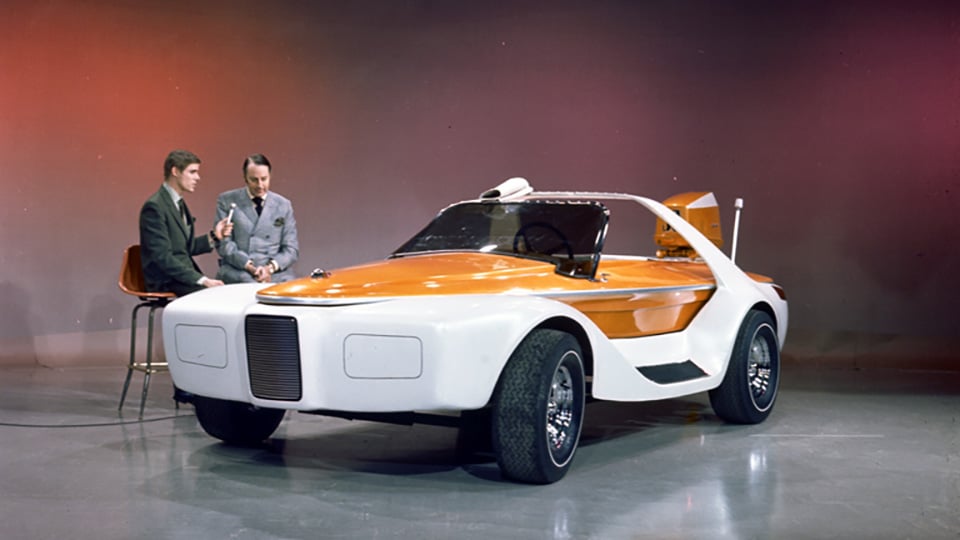 What goes together better than dune buggies and boating? If you said, "peanut butter and chocolate," then I'd agree, but a close second is the dune buggy and boat thing. And, instead of all the compromises inherent in a typical amphibious vehicle, (I'm looking at you, Schwimmwagen), why not temporarily mate the two vehicles, but let the buggy be a buggy and the boat be a boat? That may have been the idea behind this concept vehicle commissioned and shown at the Chicago Boat, Travel & Outdoors Show and the San Francisco Sports & Boat Show in 1970.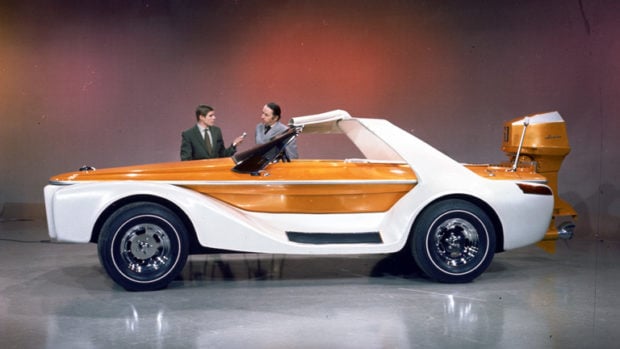 Known as the Evinrude Rooney Lakester, the vehicle was also referred to in the show announcement as the "boaterized dune buggy," a term you don't come across very often. In fact, I'm guessing the Lakester is probably the world's only boaterized dune buggy. The beauty of the vehicle is that one could enjoy a day on the lake, powered by a dependable Evinrude outboard motor, then make your way to the access ramp where the buggy portion would be waiting. Simply drive the boat into the back of the buggy – where it would be secured, we hope, and you were ready to drive the Lakester down the road from the very same seat. No word on how one was meant to move the buggy out of the water after you'd unloaded the boat or how you were to get it back into the water to load the boat at the end of the day … but the engineers could surely work out all those minor details.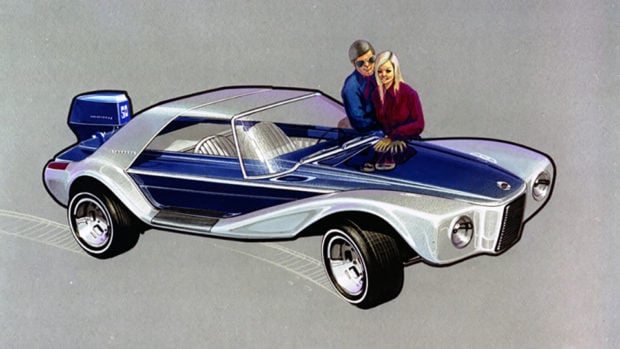 And the Lakester brought with it a strong design pedigree, having been done by Brooks Stevens, the designer who was also responsible for designing more than one version of the iconic Wienermobile for Oscar Meyer. Before designing the Lakester, Brooks had a long history of designing automobiles for American Motors, Volkswagen, and Alfa Romeo among others. He also had designed boats for Evinrude; so the marriage of the boat and the car seen in the Lakester may have been something he'd been thinking about for some time. In fact, we've also featured Brooks on this site in the past, in the form of a stunning, fully-restored RV based on a Brooks design dating back to the 1940s.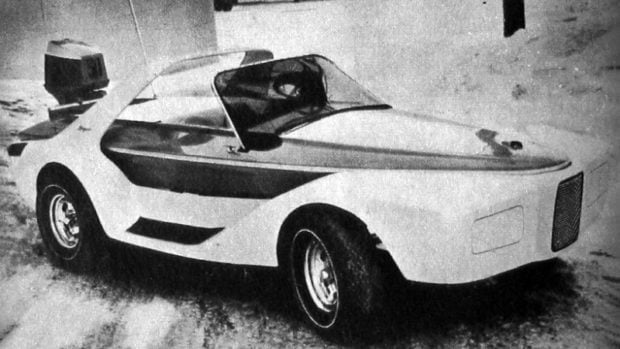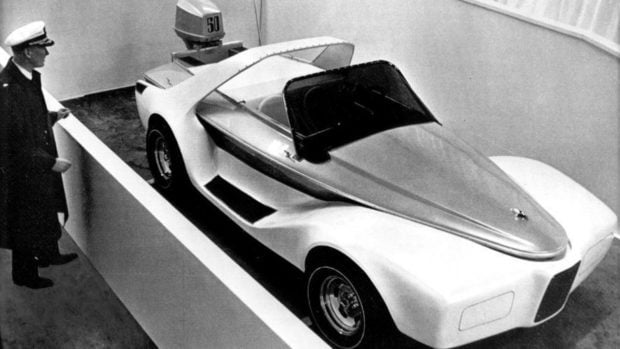 I'm not sure if the Lakester still survives to this day. It seems the museum dedicated to Brooks Stevens, located in Mequon, Wisconsin, has been closed for a number of years. If you see the Lakester puttering around a Midwest waterway (or roadway, for that matter), please let me know.