2018 Ford Mustang Gets Design, Performance Refinements
ford | ford mustang | January 17, 2017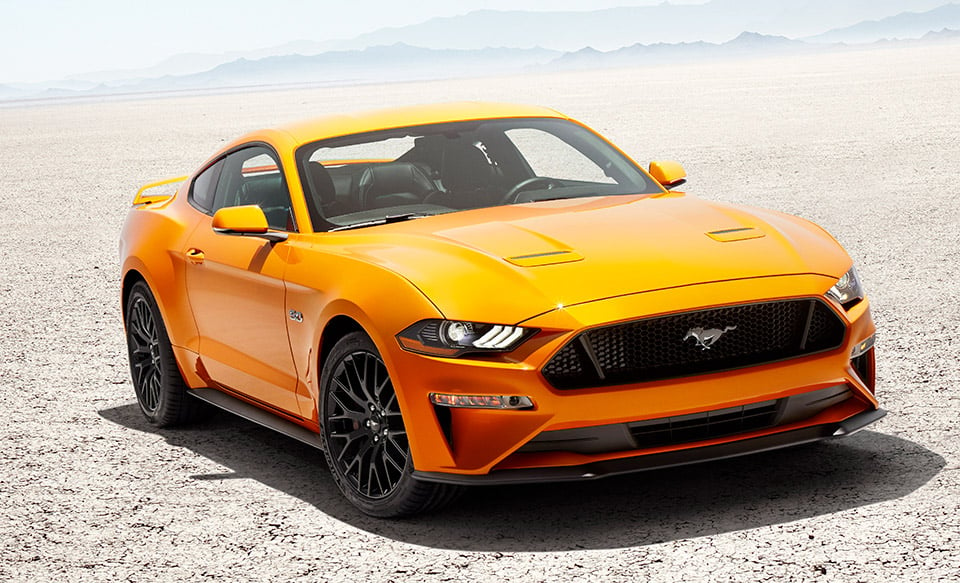 It's only been three model years since the Ford Mustang received a major redesign, so it's not surprising that any changes for the 2018 model year are fairly modest. That said, if you look for more than a couple of seconds, you'll see that the new Mustang definitely looks different than the current model. It looks particularly sweet in the new Orange Fury tri-coat metallic paint shown here.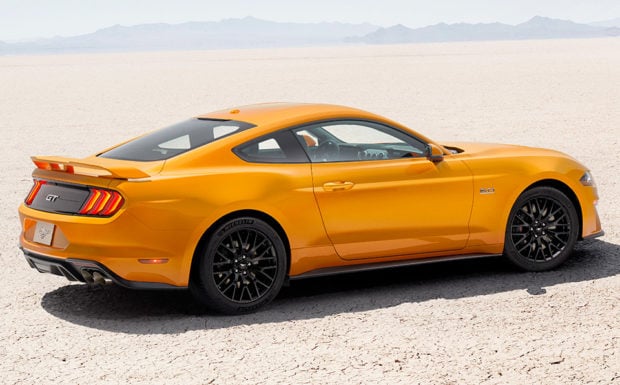 For starters, the front end has a wider and more aggressive grille, and its headlights are more angular than before – offering LED lamps as standard. I really dig the refinements they made to the LED turn signals and fog lamps – they seem much better integrated this time out. The hood is lower, and now has more pronounced air vents in place of the peaked creases hood found in the current model. Around back, the tweaks are more subtle, other than the quad exhaust tips which are now standard on the Mustang GT. I am also happy that they went with a more substantial rear spoiler this time around.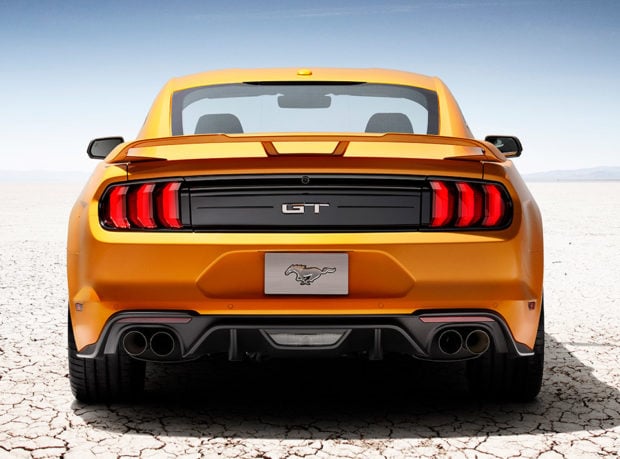 Under the hood, the 5.0-liter V8 will be gaining an as yet unannounced horsepower and torque boost, while the 2.3-liter EcoBoost will get more torque. The yawnworthy V6 will be going the way of the dinosaurs, and that's more than alright by me. An all new manual gearbox for V8 buyers gets a twin-disc clutch and dual-mass flywheel, and is designed to handle more torque. A 10-speed automatic transmission will be available for both engines, as well as MagneRide damping, and an active exhaust valve system. Ford also says it made changes to the chassis to improve handling.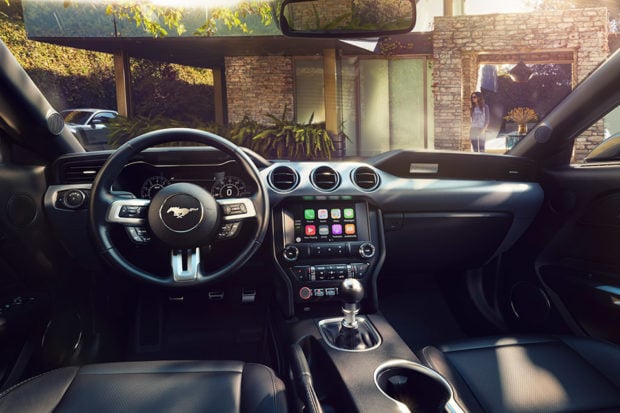 Inside, the design changes are minimal, other than the option for a cool new all-digital 12″ instrument cluster. Other than that, there's some nice stitching on the center console, and a heated steering wheel option.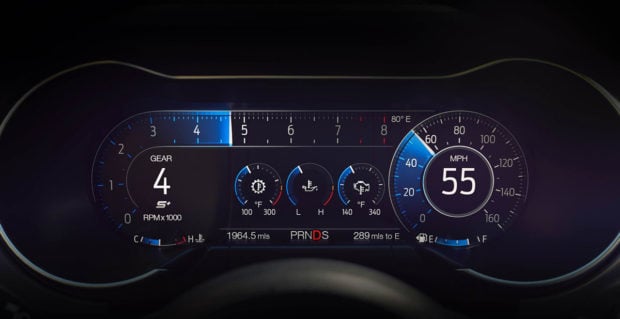 Click on the diagram below for a full list of changes you can find in the 2018 Mustang.