Magnum P.I.'s Actual Ferrari 308 GTS Quattrovalvole is for Sale
auctions | ferrari | ferrari 308 gts | tv series | January 17, 2017
---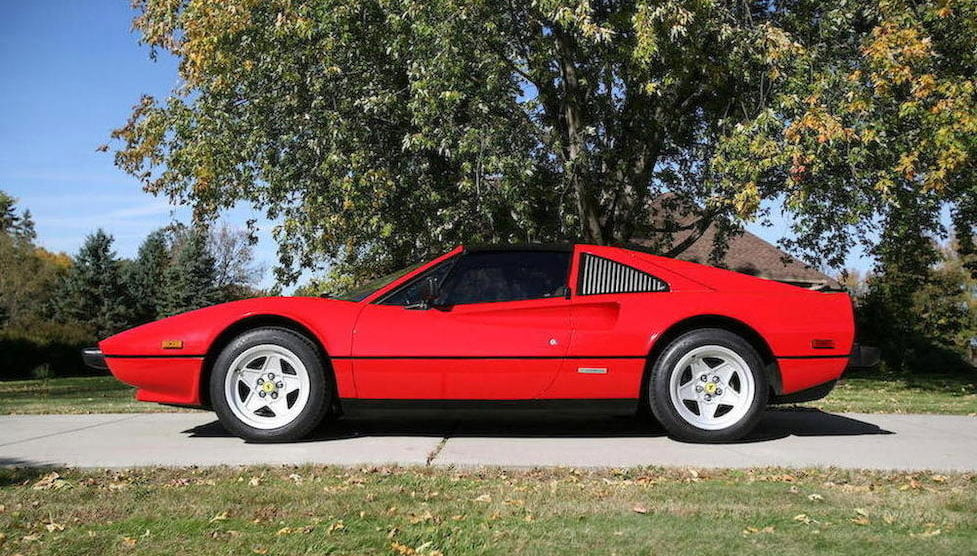 If you watched any TV in the '80s, you will remember that many of the shows had sweet cars that were often the biggest characters on the show. Think the General Lee from Dukes of Hazzard, Kitt from Knight Rider, and that sexy red Ferrari on Magnum P.I. Every time I see a 308 GTS, I think about Tom Selleck and his massive pornstache.
An actual screen used Ferrari 308 GTS Quattrovalvole that was used on the series from 1984-1985 shooting is up for auction and it is certified as having been driven by Tom Selleck. The car was used for filming, repainted and refreshed by Ferrari and sold as a demo.
The current owner has decided it's time to sell, and it is expected to go for $150,000 to $250,000 at auction. The sale will be conducted by Bonhams and will happen on January 19 in Scottsdale, Arizona.