Porsche 917 Chassis 001 for Sale
auction | porsche | porsche 917 | January 25, 2017
---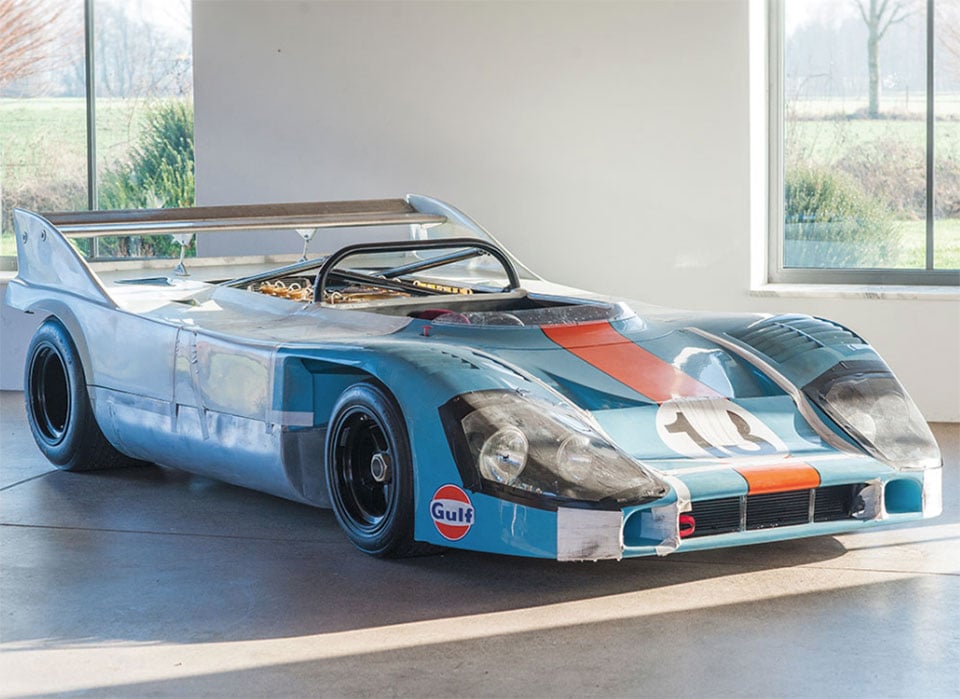 As a child of the '80s, I was a huge Lee Majors fan. I mean he was the $6 Million Dollar Man and The Fall Guy after all. I still remember to this day talking my mom into taking me to the video store one Saturday morning and running across the single VHS copy of a relatively unknown Lee Majors movie from that early '80s era called The Last Chase.
I nearly wore that tape out and rented it each time I went to the movie store for months afterwards. The film features Lee Majors driving a Porsche race car and running from a jet fighter in a future without oil or cars on the roads. That movie was the first thing I thought of when I saw this RM Sotheby's auction for the very first 001 chassis Porsche 917.
Despite its rough appearance, the car is expected to bring as much as $6 million at auction when it hits the auction block on February 8. The massive mechanical fuel injected, air-cooled V12 is there making over 600hp. That engine is mated to a 5-speed manual.
I hope whoever wins the auction drives this car in some vintage racing events. It needs to live again. I'm pretty sure no jets will strafe you.
Also, if you have never seen The Last Chase it's one of those movies all car people need to watch and it happens to be available on YouTube for your viewing pleasure. The sound of that Porsche alone is worth a few minutes of your time.