2017 Audi R8 Spyder Looks Great, Costs More Than a House
audi | audi r8 | convertibles | January 29, 2017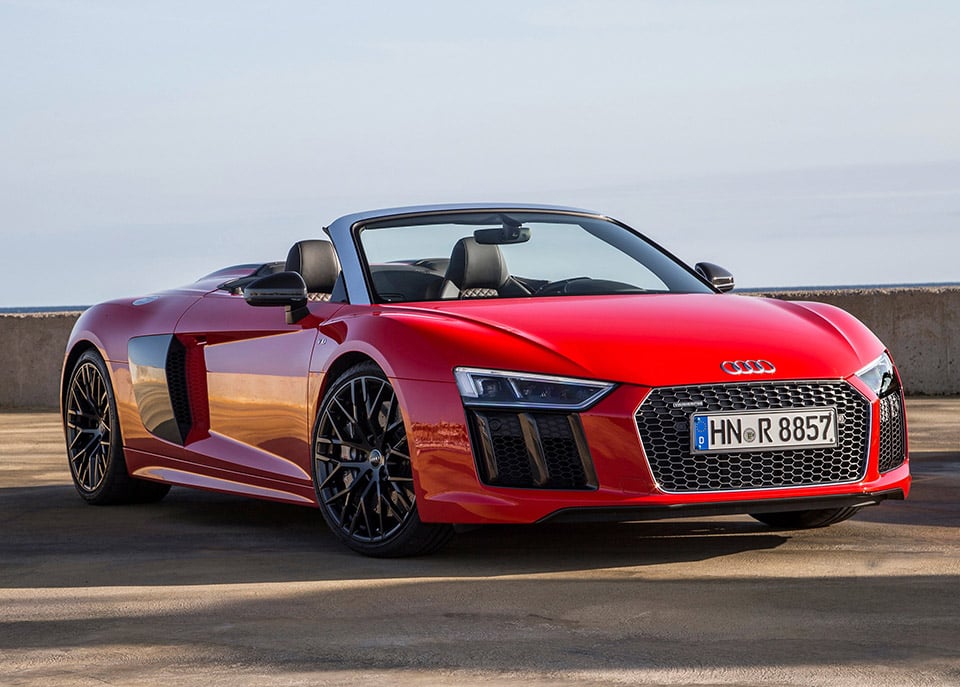 Audi has gone official with U.S. pricing of the 2017 R8 V10 Spyder, and as expected, this drop top beast isn't priced for most normal folks out there. It starts at $175,100 before tax, title, and license. In that case I'll take two.
Audi engineers put lots of effort into the Spyder's new chassis with extra aluminum and carbon fiber to make it 50% stiffer than the outgoing Spyder. In addition, the new Spyder's soft top can open or close in just 20 seconds with the push of a button, and you can do that while driving at speeds up to 31 mph, so you don't have to pull over if it starts drizzling.
The powerful sportscar has many of the same features as the R8 coupe with a 5.2L V10 making 540hp and 398 lb-ft. torque. The transmission is a 7-speed paddle shift S-Tronic unit. The car has a top speed of 198 mph and can reach 60 mph in 3.5 seconds. 198 mph is crazy fast with the top up, but I can't imagine with the top down.