2017 Yenko/SC Camaro Packs Blown 800hp LT1 V8
camaro | yenko | January 31, 2017
The new 2017 Yenko/SC Camaro might not be quite as awesome as the elusive Yenkos from the '60s, but it is still a very cool car nonetheless. The 2017 Yenko Camaro comes with a custom-built 416ci engine with an aluminum block, a forged 4340 steel crank and h-beam rods, forged aluminum pistons, CNC ported polished LT1 cylinder heads, and an LT4 fuel system.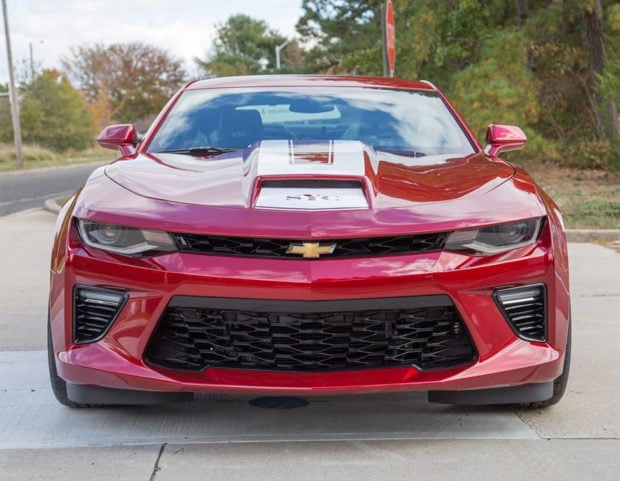 The big add-on though is a custom supercharger that pushes its output to 800 hp. The rest of the Yenko/SC package is largely cosmetic, with special graphics, sYc embroidered headrests, special door sill plates, and special wheels with new tires.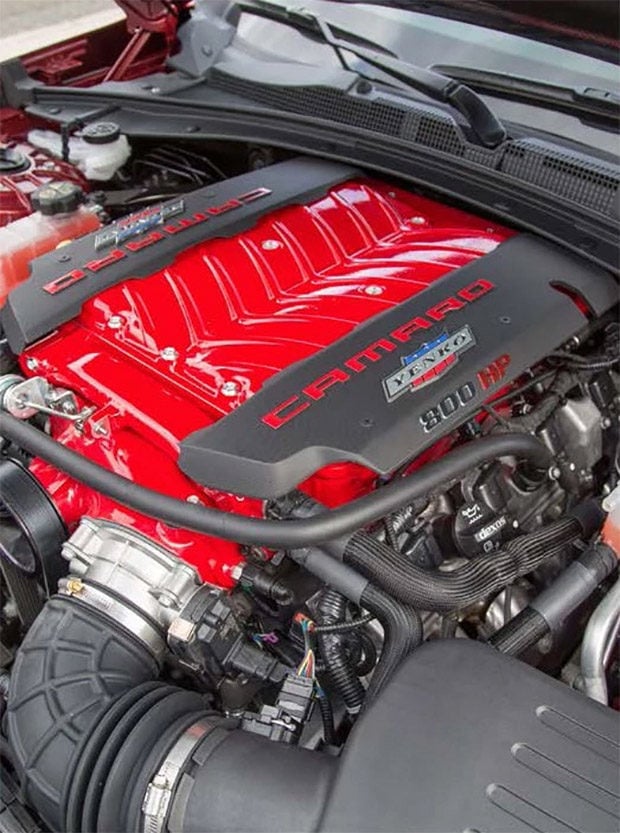 The tires are Goodyear Eagle F1 Supercar 285/35 R20 fronts and 305/35 ZR20 rears. The car also gets a flat black painted stock spoiler body color painted carbon fiber hood. Yenko offers aa 3 year/36,000 mile engine and supercharger limited warranty, as well as for its other parts.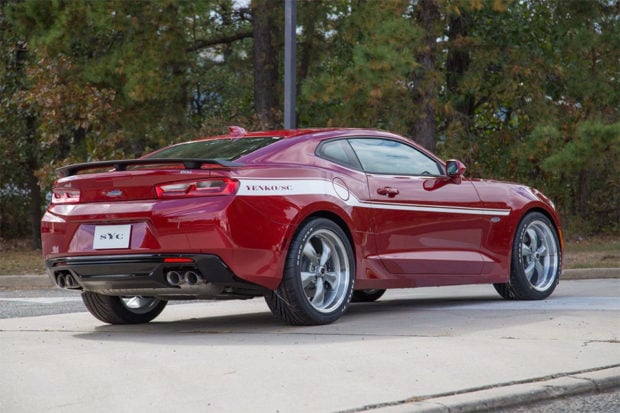 Yenko plans on making just 50 of the limited-edition cars.