Ferrari 250 GT PF Coupe Found Tucked Inside Apartment
ferrari | ferrari 250 gt pf coupe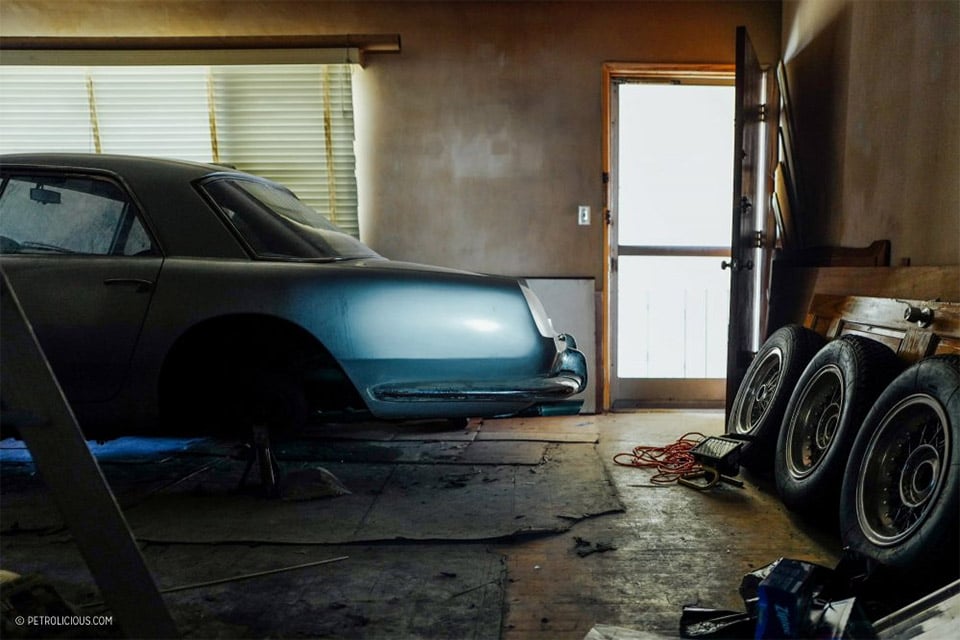 Most of us gearheads have have heard of a "barn find" before. It's when someone finds a classic car tucked inside a barn untouched for years. I bet you've never heard of an "apartment find" though. That is exactly what this late '50s Ferrari 250 GT PF Coupe is.
The fine folks over at Petrolicious have seen this rare gem first-hand, and shared some beautifully shot photographs of this classic car on their site. The Ferrari has apparently has seen only two owners in its lifetime, and spent the last 30 or so years walled up inside a one bedroom apartment in Hollywood.
Apparently, the previous owner of the car decided the best way to protect his Ferrari during a restoration in a bad part of Hollywood back in the 1980s was to cut out the wall of an apartment in a building he owned, roll the Ferrari in and then wall it up. The guy had hinges added to the wall and then filled in the seams.
Decades later the car was sold, and has since been carefully removed from the apartment. Its new owner now plans to complete restoration of the car. You can read the full story of this incredible find over on Petrolicious.