Dodge Demon to Come with Fancy Crate Full of Goodies
dodge challenger | dodge challenger srt demon | dodge demon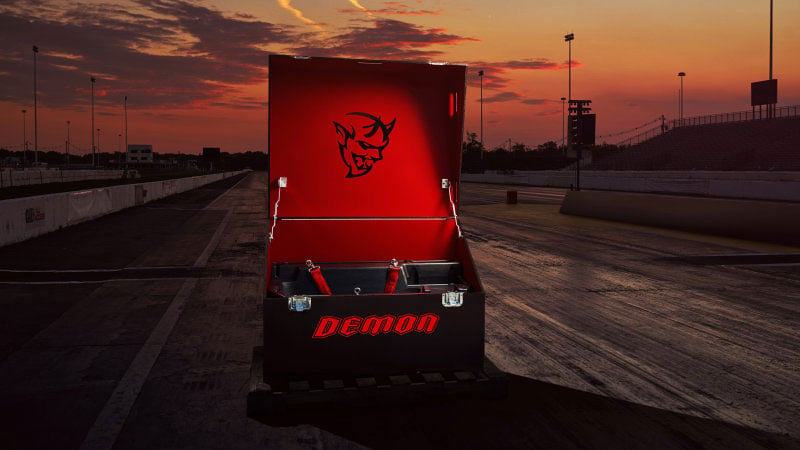 Dodge has been teasing us with lots of details on the Challenger SRT Demon that is coming soon. So far we know it will come on drag radials and might be available with only one seat. The latest video from Dodge teases some of the other stuff that comes with the car.
It will come with a custom painted crate loaded up with some cool extras. Included will be a metal tag with the car's VIN on it and the owner's name. There are 18 items in the crate, including equipment to can customize the car for street, drag, or something in between. Basically, while the Demon can be run on the drag strip, it sounds like they want owners to be able to drive it on the street if they want too.
Dodge says that the crate comes with matching spare wheels and Demon-branded tools. I wonder if those drag radials will come mounted on the extra wheels so you can drive in the rain on street tires. We're not sure yet what's included in the Demon Track Pack System or Direct Connection Demon Performance Parts the crate also includes.