Nissan Creates Beastly NV Cargo X Off-road Van
nissan | nissan nv | nissan nv cargo x van | February 3, 2017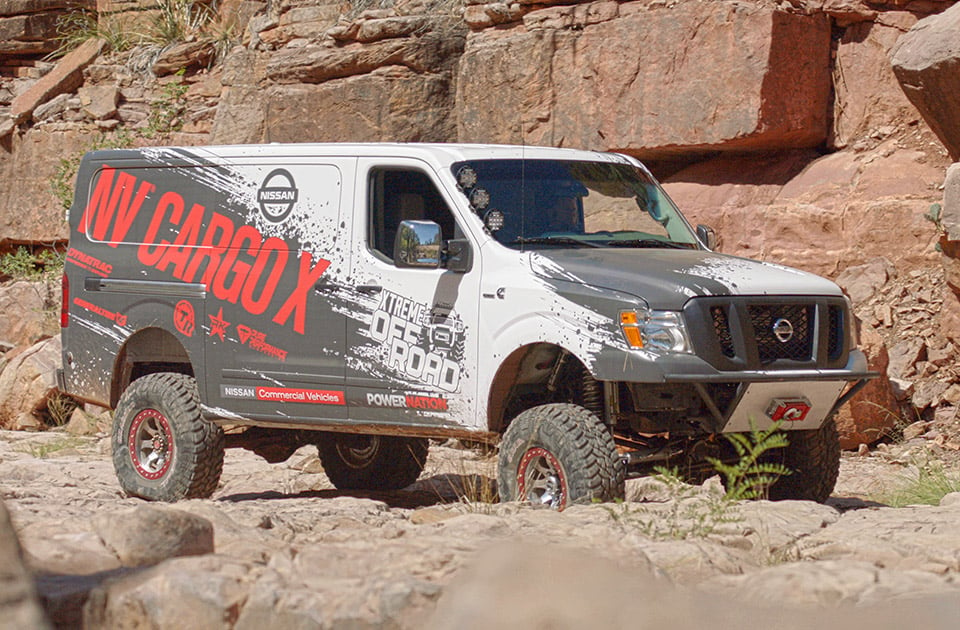 Nissan has made a very cool one of a kind off-road van based on its utilitarian NV cargo van. The vehicle is called the NV Cargo X and it uses lots of parts donated from a Titan XD truck. Those parts include its 5.0L Cummins diesel engine and the 4×4 drivetrain from the Titan.
The result is a very cool cargo van riding on massive 37-inch General Grabber tires. The front suspension is completely custom, while the rear is stock NV van stuff. The outside of the van gets a special tube bumper with winch, and Nissan packed the cargo area of the van with all the stuff you might need for off-roading.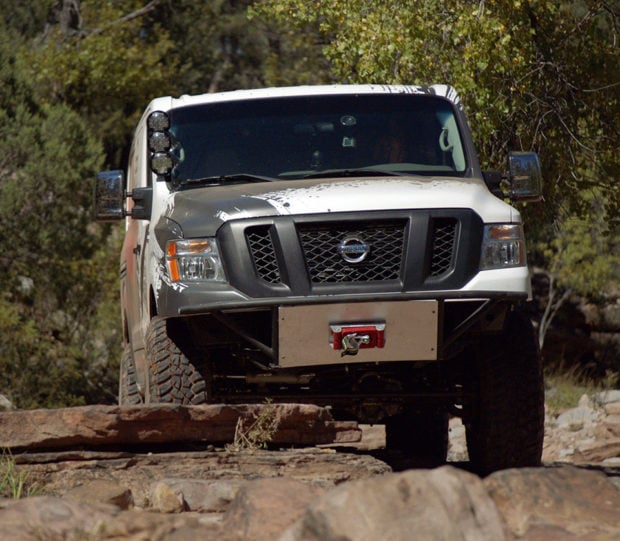 It has an on-board air system, fluid containment system, full-size spare, recovery rope, high-lift jack, recovery tracks, a portable welder, a tool bag, and still has a massive 234 cubic feet of cargo space.
Chances are that we'll never see a production version of this beast, but this one-off van looks pretty awesome, and is sure to make the rounds on the auto show circuit.