Jaguar Land Rover Ice Academy: The Coolest Vacation Ever
ice | jaguar | land rover | sweden | travel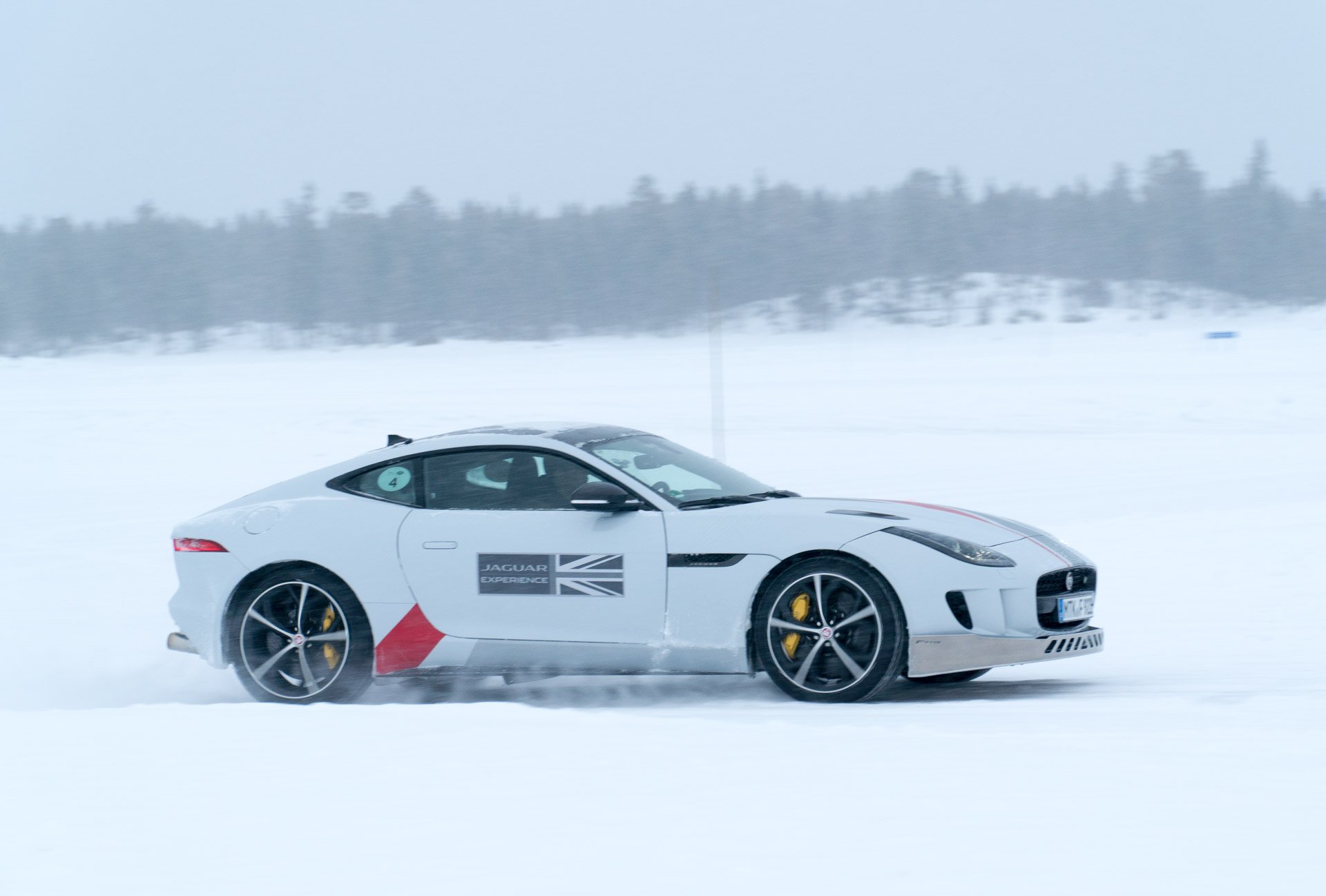 Jaguar Land Rover recently launched a new program that lets fans of their vehicles experience them like never before – driving sideways on a massive ice-covered lake Northern Sweden – the same lake that car companies have been using for testing vehicles in the most extreme winter driving conditions since back in the 1970s.
The Jaguar Land Rover Ice Academy gives guests the opportunity to drive some of the British automaker's most impressive cars in ways that are impossible to do safely out in the "real world." Throughout the three day program I attended in Arjeplog, Sweden, a handful of visitors were treated to significant track time in Range Rover Sports, Jaguar F-PACE SUVs and Jaguar F-TYPE sports coupes.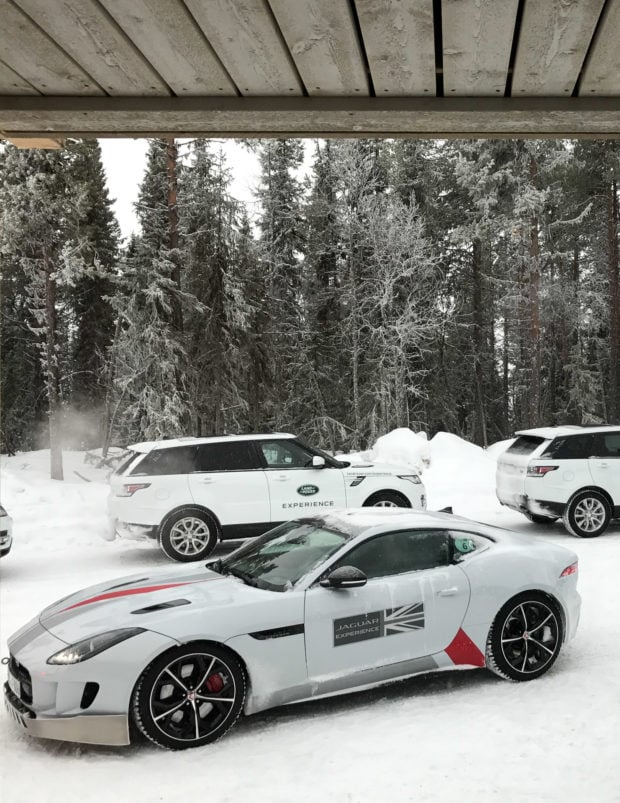 Each night of the program, we were treated to warm and cozy accommodations at Arjeplog's Silverhatten Hotel, which provides great beds, a gourmet dining room, and some features you might not expect 35 miles from the Arctic Circle, like excellent water pressure and instant hot water in the shower, along with fast Wi-Fi access for such a remote location – great for sharing pics and videos of your ice adventures with family and friends.
Shortly after each day's 8am-ish sunrise, we caravanned about up the road in Range Rover Sports and F-PACEs to JLR's comfortable and modern trackside cabin, which provides a great spot to grab a cup of hot cocoa, keep warm around the fire, and watch the action on the track right out of the window.
Along the road, we were treated to a show of exotic cars from other manufacturers, along with mysterious new vehicles shrouded in camouflage to discourage looky-loos from identifying their form. You can imagine the giddy chatter between the handful of auto journalists in attendance as we hypothesized what new cars we had just seen out on the road, or on the testing circuits.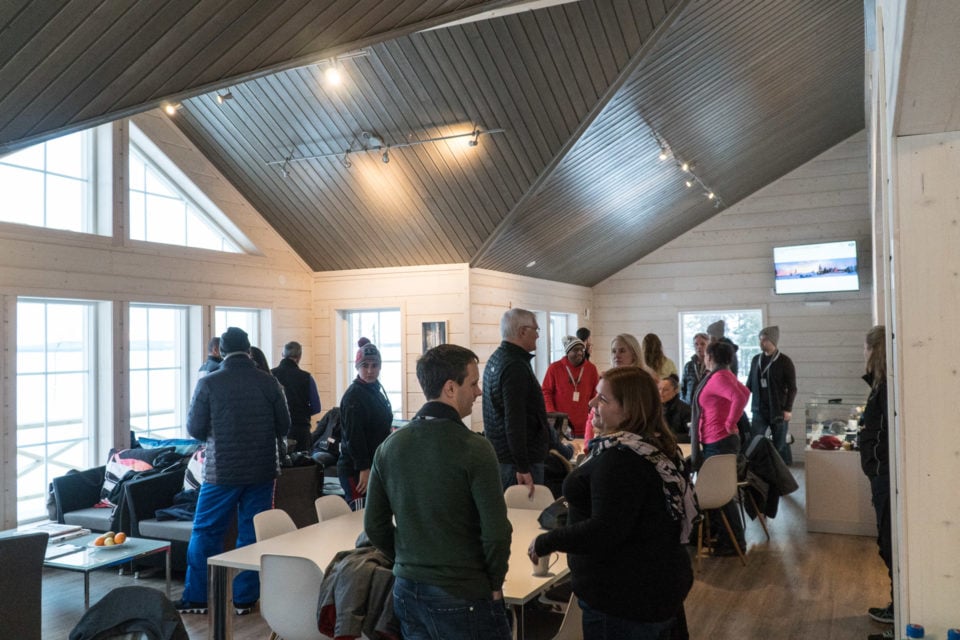 JLR's location is extremely well maintained and provides a safe environment for driving on the ice. There are numerous circuits each designed to exercise different parts of a vehicle's dynamics and safety systems, ranging from drift circles to twisty-turny road courses, to a massive figure 8, to a giant oval track with long straights and tight hairpins at each end. Ice in the track areas is meticulously groomed each day, and measured to ensure a depth of at least 40 cm (about 15″) for safety.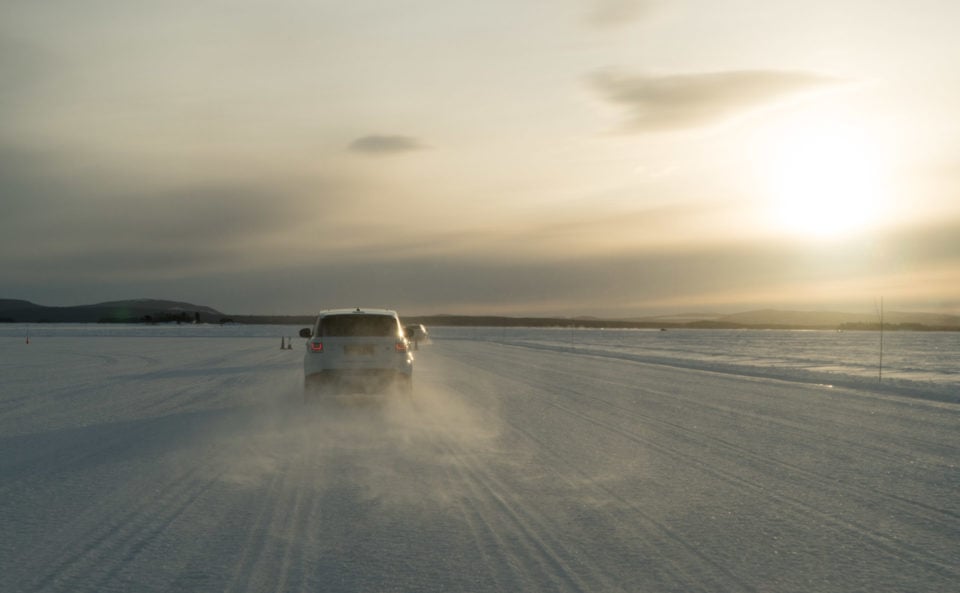 Unlike more regimented driving academies, JLR's program is first and foremost about having fun and experiencing the vehicles, with the secondary benefit of building driving skills. So with that in mind, each vehicle and course that we drove was prefaced by a simple explanatory lap with a pro driver, then the vast majority of behind-the-wheel time was for the guests. So basically, from 9am to 4pm each day, we were out on the ice circuits, with just two of us sharing each car and swapping seats every few laps.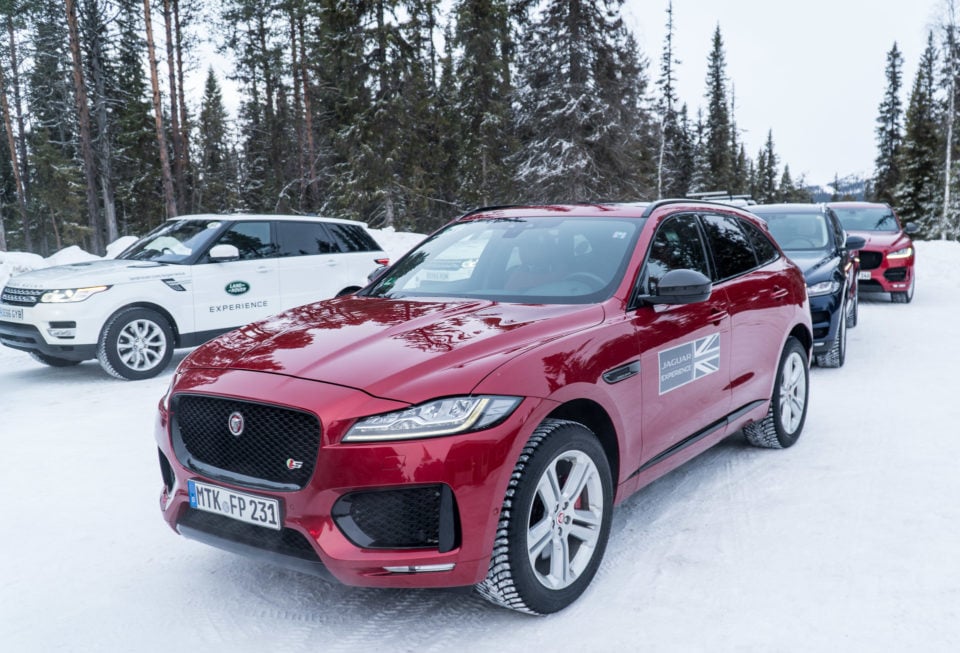 Every member of the team, from the trainers and track support to the hospitality folks were friendly and helpful, and showed genuine concern that everyone was enjoying themselves. The pro drivers happily hopped into cars whenever we needed pointers, and were really helpful in improving our skills. By the end of the week we were all on a first-name basis with the crew.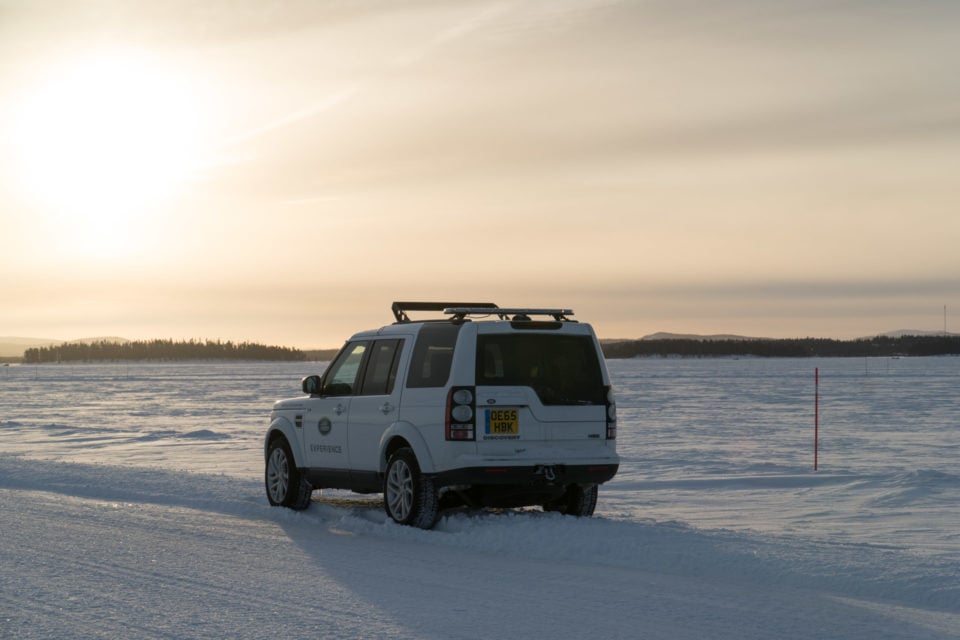 We started out with more forgiving vehicles, like the full-time all-wheel drive and sophisticated traction management systems in the Range Rover Sport, then moved on to the sporty F-PACE SUV, then the 380 horsepower, rear-wheel drive F-TYPE V6, followed by the insanely powerful 550 horsepower F-TYPE V8 R Coupe.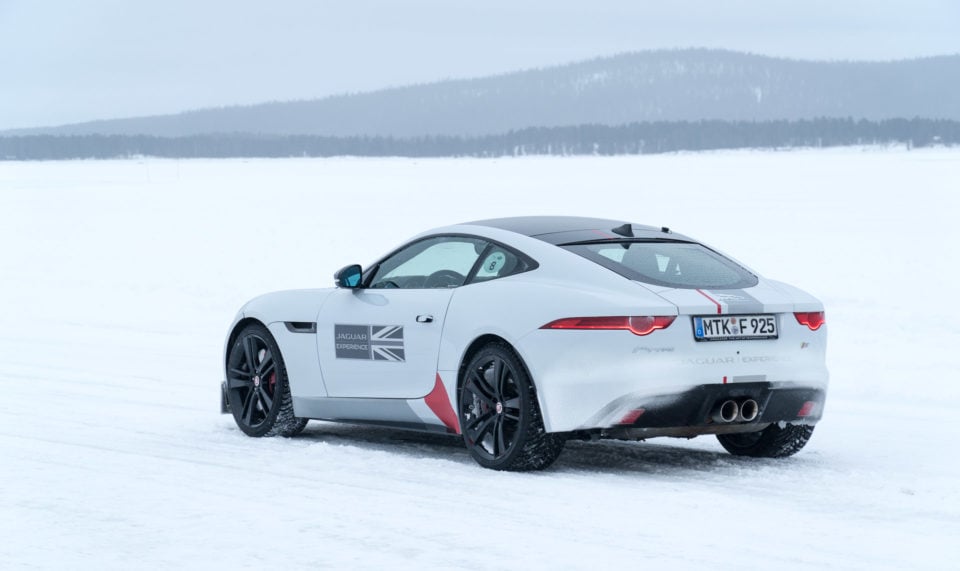 All of the cars were fitted with studded winter tires to provide added confidence and grip on the ice, but once we were allowed to turn Dynamic Stability Control off  – which was after just a couple of practice laps on each circuit – it wasn't difficult to turn a powerslide into an unintentional 360-degree spin, especially as the ice became more polished throughout the day. My goal for every lap was pretty simple – stay sideways through the corners and drift as long as possible – without spinning the car.
Driving with DSC off on the ice presents serious challenges to even the most skilled drivers, but the learn-by-doing approach of the Jaguar Land Rover Ice Academy allowed each of us to build our skills at our own pace, and quickly gain confidence over the course of the week. There were folks on the trip with zero prior time on the ice or in performance cars, and by the second day, they were tearing up the ice circuit as well as many of the more experienced drivers.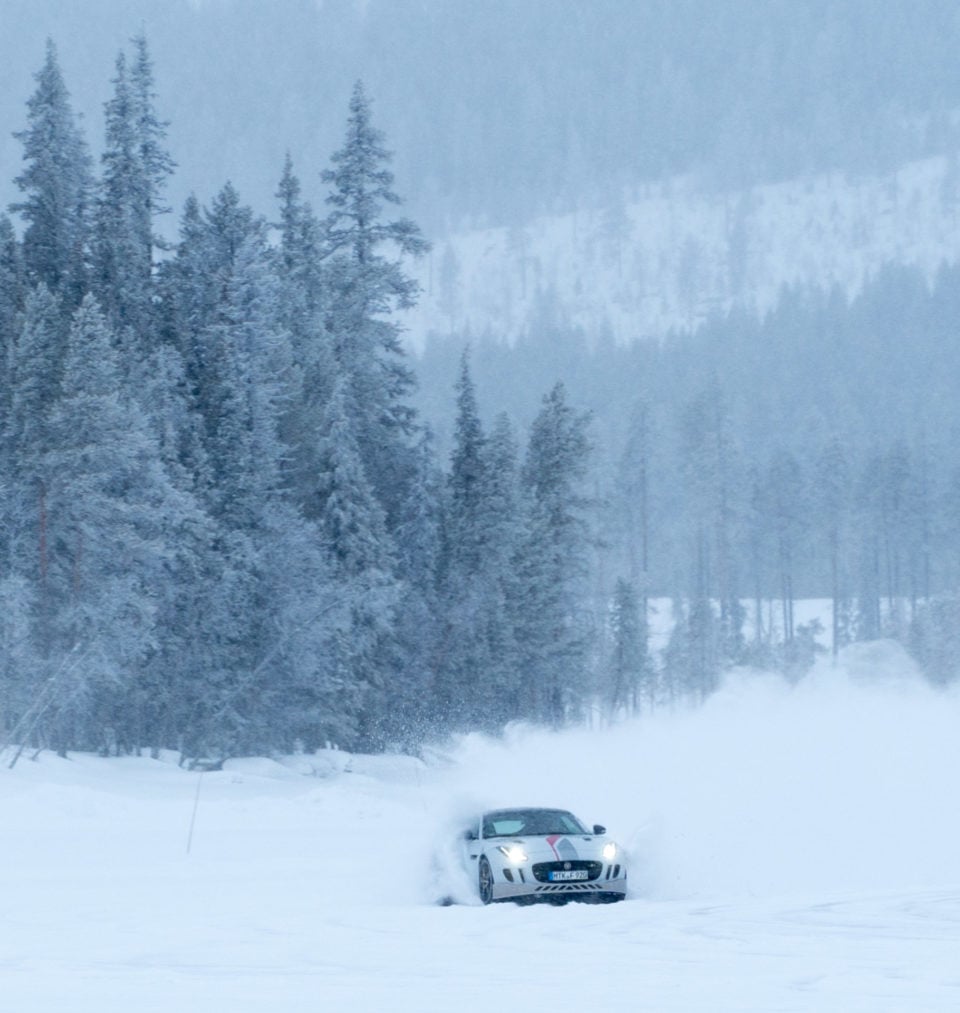 One thing I noticed right away was how much quickly inexperienced drivers felt comfortable on this trip than other track programs I've been on. I think it's the fact that there are no walls, tires, or gravel pits to run into on a giant frozen lake. The fearlessness that encourages makes for a fun and stress-free day, and encourages drivers to push themselves further and faster as they gain confidence.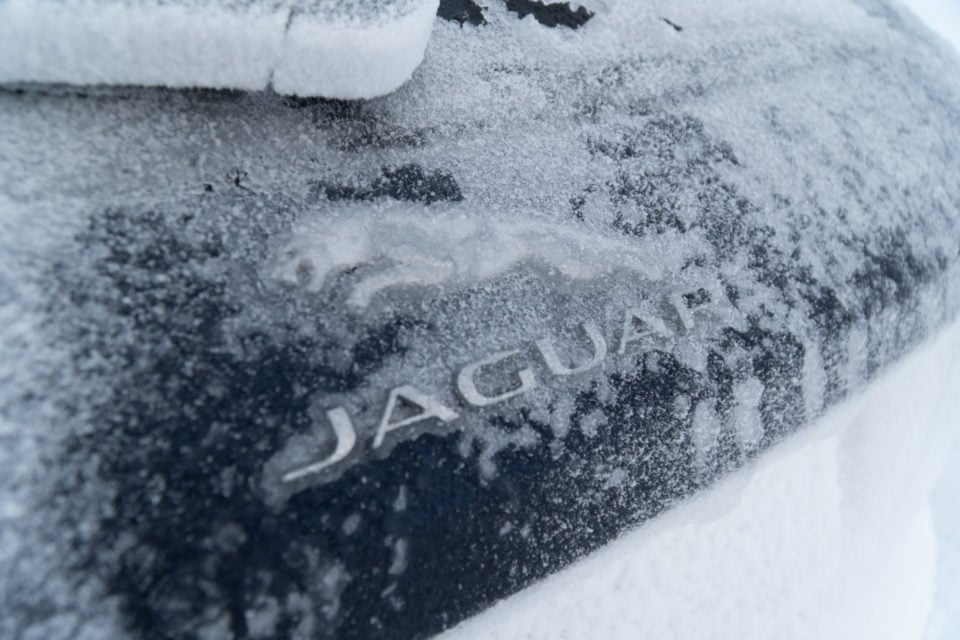 While all of the vehicles were great fun to drive, the F-TYPE R was my easy favorite, given its insane power, fantastically direct steering, and subtle rear-biased all-wheel drive system, which made sideways slides through the corners much easier to control and maintain than I thought it would be. Of course the huge number of studs on their tires didn't hurt either.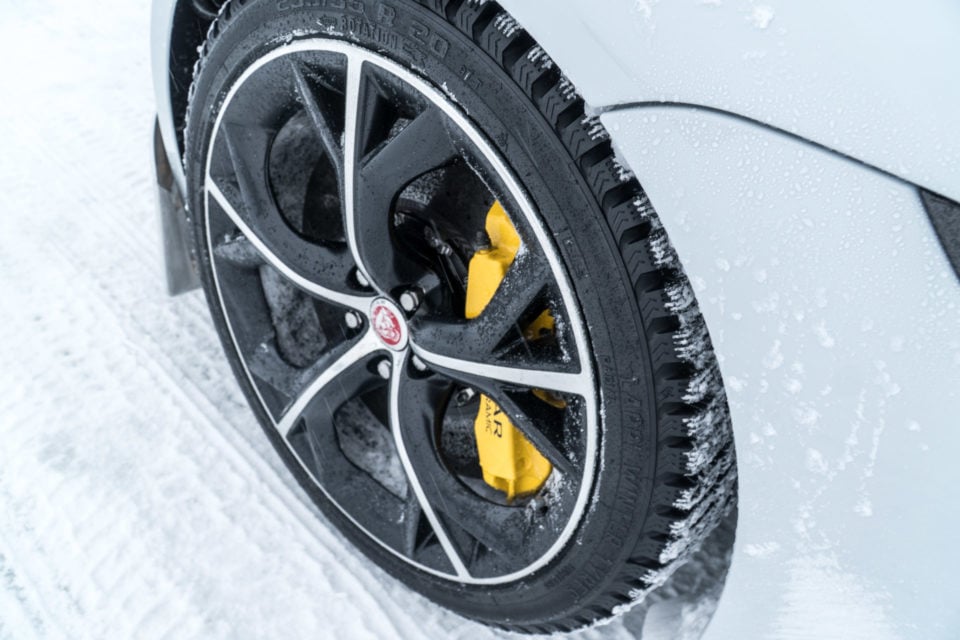 That said, the F-PACE is one of the best handling SUVs out there, and is a car I'd be happy to park in my garage. It offers a luxurious and spacious cabin, along with fantastic ride dynamics. Despite having 8.4-inches of ground clearance, it really felt like driving a sports car, and was immensely driftable on the ice.
I was most surprised by the agility of the Range Rover Sport. This is a vehicle I usually think of as either crawling through an off-road trail, or picking up the kids from school. But speeding around ice circuits in the big SUV was a bunch of fun too, and its all-time all-wheel drive system made it easy to pull out of impending spins. Also, it's the first time I've done ice drifting in a car with massage seats, so my back felt great as we slid through the corners.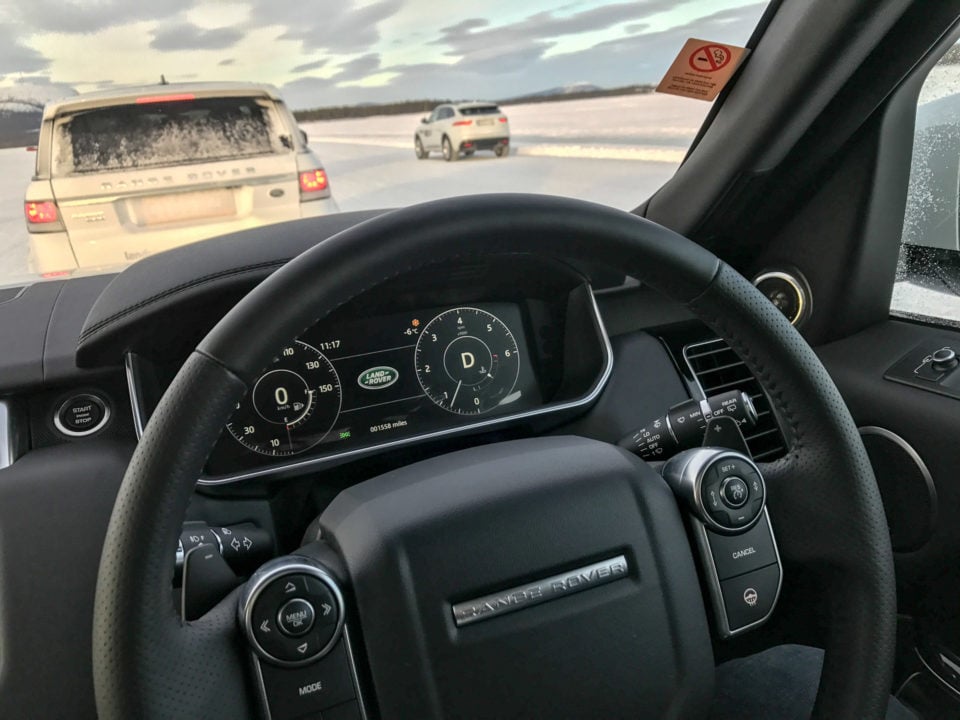 We also did a little snowy off-roading in Range Rovers, got a top-secret, behind-the-scenes tour of JLR's engineering and testing facilities, and sipped mulled wine at the Iglootel – a famous hotel made from snow and ice. We also got to enjoy gourmet meals featuring exotic local cuisines like moose and reindeer. Another highlight – time up close and personal the one remaining Range Rover Sport SVR stunt car from the James Bond movie Spectre.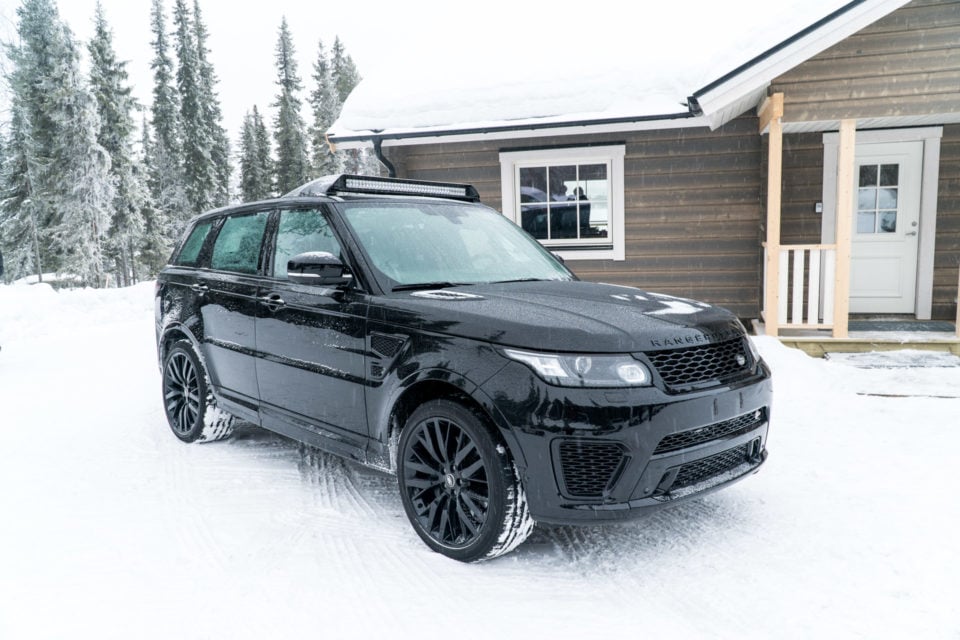 On the final night at the track, we were treated to some insanely fast hot laps with pro drivers behind the wheel of the F-TYPE R. It's one thing to drift these courses during the daytime, but another thing to do it in the dark – the snow illuminated solely by headlights. It's a surreal, yet completely thrilling sensation.
Over the course of the three days on the ice, I feel like I definitely improved my skills, and had an amazing time while doing it. What I really loved about the experience is that it's really more like an exclusive adventure vacation than simply a driving school. Our group was kept small and manageable (just 20 people total), so everyone got to know each other, and the meal activities and coffee breaks provided for a good setting to make new friends and share our experiences from our time on the ice.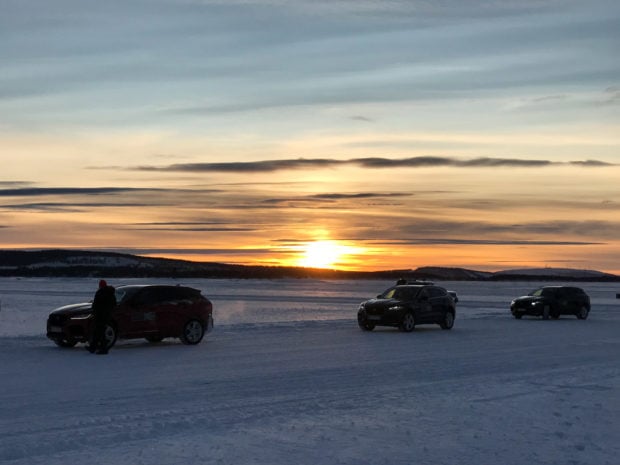 Jaguar Land Rover is already starting to plan for its next Ice Driving Academy for 2018, and I think it's an incredibly worthwhile adventure for anyone who loves thrills and wants to vacation in an exotic setting. Keep an eye out on the Jaguar or Land Rover websites to register your interest in next year's trip.