2018 Audi RS 3 Sportback Gets 400hp Aluminum Engine
audi | audi rs 3 | February 13, 2017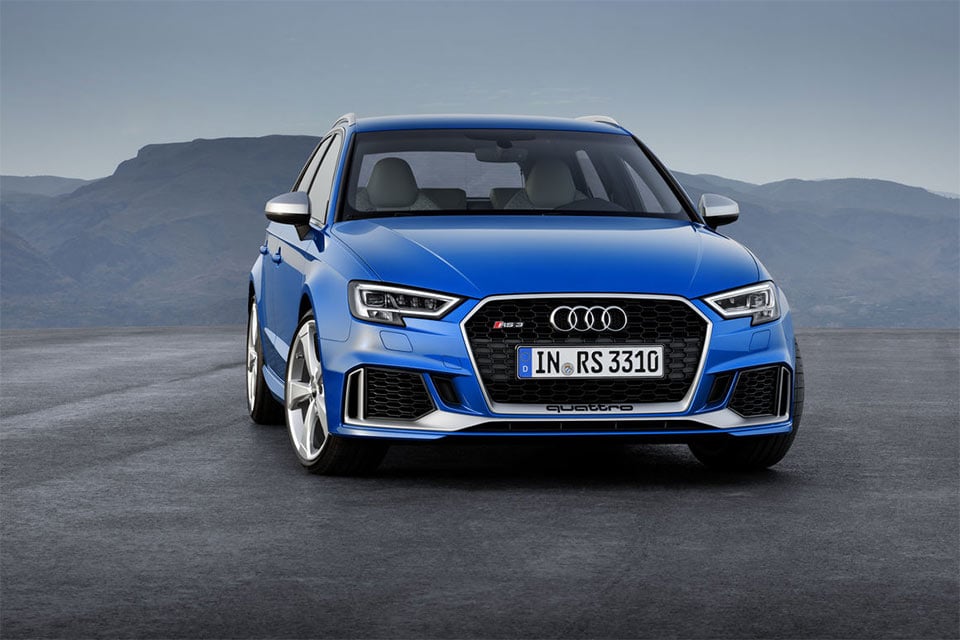 Audi has announced that it will be showing off a new RS 3 Sportback at the 2017 Geneva Auto Show. The new car gets a new engine with an aluminum crankcase that shaves 57.3 pounds from the old engine weight. While being lighter, the new engine also makes more power.
Audi squeezes 400 hp and 354 lb-ft of torque out of the little 2.5L TFSI engine, 33 hp more than the previous engine. That is enough power to push the quattro drive Sportback to 62.1 mph in just 4.1 seconds. That should make for a 4.0 second or less 0-60 mph run. Audi has also increased the car's top speed to 174 mph.
I want a fast wagon pretty badly. Sadly, the chances of getting the RS 3 Sportback here in the States are pretty slim based on past experience with Audi.