Scandinavian Sanctuary Awaits with Volvo and Tablet Hotels
sweden | tablet hotels | v90 cross country | volvo | February 18, 2017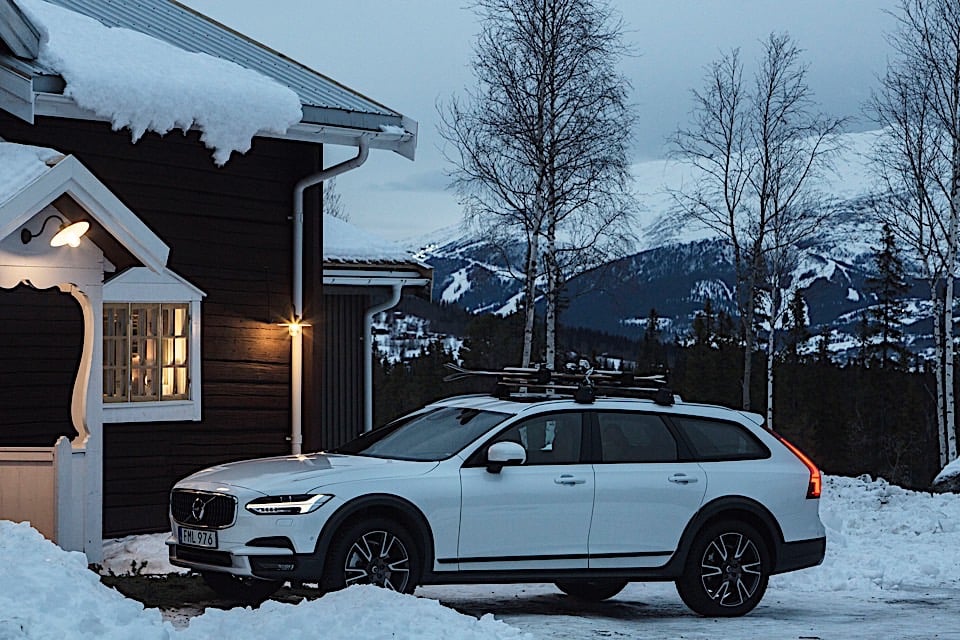 The folks at Volvo, when describing the interiors of their new modern cars like the S90, V90, and XC90, call it a 'Scandinavian Sanctuary.' It's one of the many reasons why we love their luxury vehicles as much as we do. Their approach to luxury is unlike anything the German manufacturers produce. But what if you're looking to experience that luxury on a broader scale? Now you can.
For a somewhat limited time, Volvo partnered with Tablet Hotels to offer a secluded Get Away Lodge in the heart of the Swedish mountains. It's part of an overall strategy to promote a stronger work-life balance, but it looks like an amazing getaway to us!
People interested can book the entire lodge in the winter sports village of Åre in Jämtland County, Northern Sweden. As part of the deal, renters have access to the brand new Volvo V90 Cross Country so they can get around the village. The Cross Country is the sexy V90 wagon's off-road cousin, and looks completely at home in the snowy mountains.
The V90 and V90 Cross Country are available now, but in the United States the wagon is only available as a special order. We are quite fond of the S90 – the sedan variant – and we're quite sure that the wagon is even more enjoyable.
If you're looking to rent the place, you can find all the details at this link. Now, we just need to get ourselves signed up!