Honda Civic Type-R "Close to Production"
honda | honda civic | honda civic type r | February 20, 2017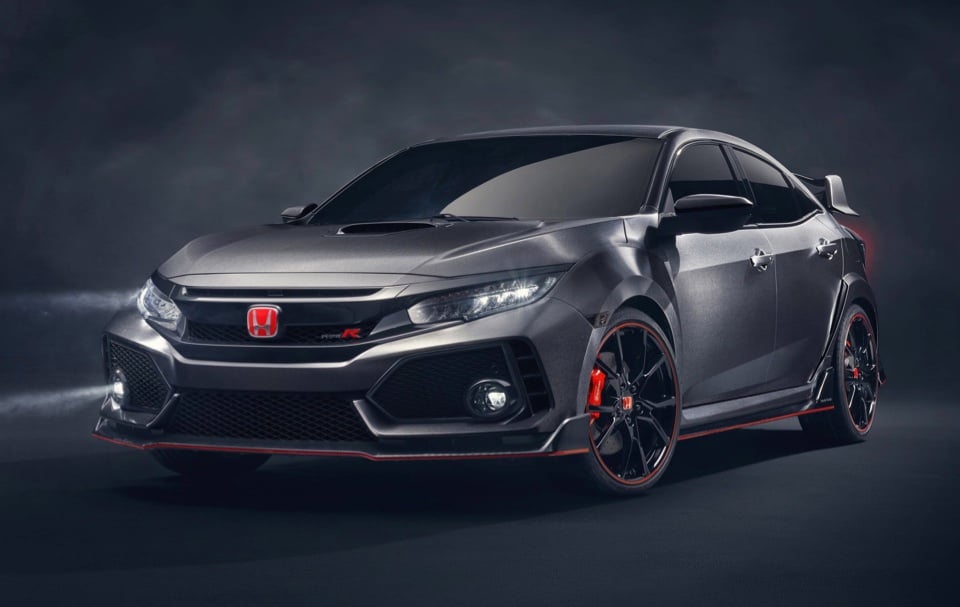 Honda has announced that it will have a "close to production" model of the sweet new Civic Type-R on hand the Geneva Auto Show. At the show last year Honda showed off a prototype of the car. The one at Geneva this year is supposed to be very close to what will roll off the assembly line.
Word is that the new Type-R won't be as over the top in styling as past models. It certainly looks good in images we have seen so far.  The car is supposed to come with a functional rear spoiler and more sophisticated looking body panels. Specifically the front bumper and rear diffuser are supposed to be more chill than past models. Power is expected to be around 340 bhp from a turbo four engine.
I get excited about this car every time I see it, and then remember it's front-wheel drive and lose some of my enthusiasm.