2017 Ford Super Duty Review: Getting Things Done
2017 | f-250 | ford | review | super duty | March 10, 2017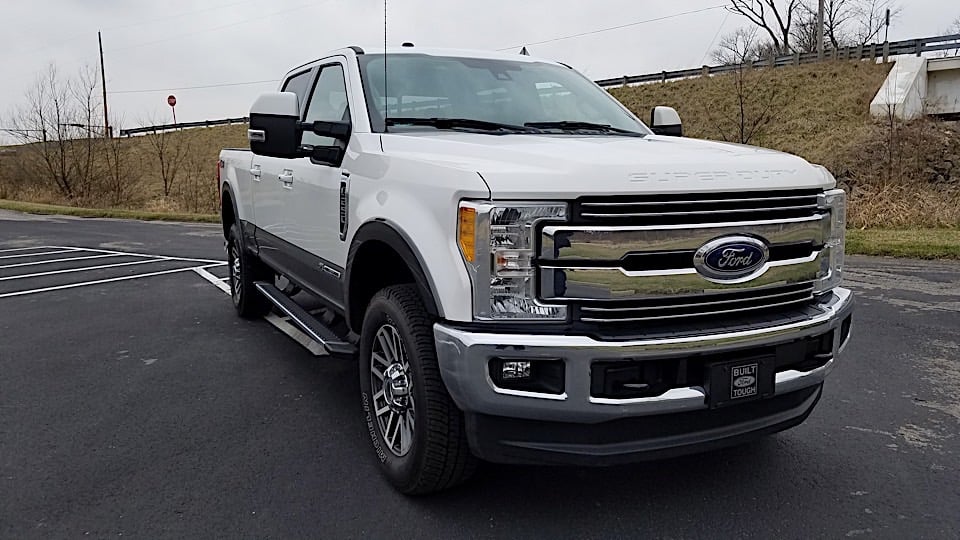 2017 Ford F-250 Super Duty Lariat

Engine: 6.7L Power Stroke V8 diesel
Horsepower: 440
Torque (lb-ft.): 925
Transmission: 6-speed automatic
Drive Configuration: 4WD
0-to-60 Time (secs): 6.9
City/Hwy/Combined MPG: Testing Not Required
Curb Weight (lb): 7,462
Wheelbase (in): 156.2
Total Length (in): 246.8
Width (in): 79.9 (w/o mirrors)
Base Price (USD): $50,620
Price as Tested (USD): $71,375
Sports cars are fun. But what if you need a vehicle that's capable of getting work done? Odds are, you're looking for a heavy duty pickup truck. For 2017 there's nothing heavier or dutier than the Ford Super Duty. The new truck isn't just for work, though, because it can be the only vehicle you could possibly need.
For 2017, Ford rebuilt the Super Duty from the ground up. It now features a fully-boxed, high-strength steel frame attached to an aluminum alloy body. The weight savings were reinvested into heavier duty components, which means that in the right configuration, the new Super Duty can tow up to 32,500 pounds. That's a best-in-class number.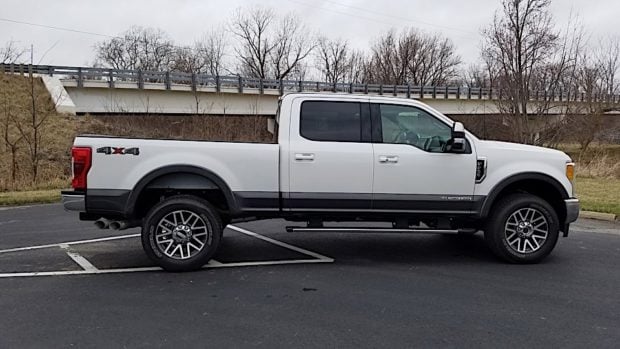 To get there, Ford reimagined their 6.7L Power Stroke diesel engine that now makes 440 horsepower, and an Earth-rotation-stopping 925 lb-ft of torque. That engine isn't exclusive to the high-towing spec, either. You can purchase it on the F-250, like my review unit had.
Speaking of the review unit, Ford dropped off a F-250 SuperCrew with four-wheel drive and the 6.7L Power Stroke. It was a Lariat trim with some additional options added. I'd consider it a mid-level specification vehicle with some additional luxury features added.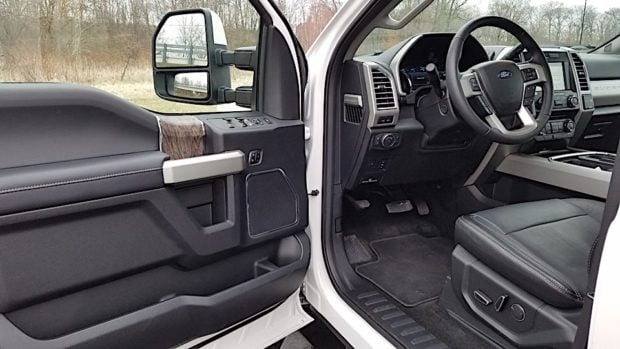 For example, my Lariat had adaptive cruise control, adaptive steering, and something called the "Lariat Ultimate Package" that added niceties like the panoramic roof. All of these features do add to the enjoyment of the truck every day. Though it admittedly adds to the price. This particular truck retails at $71,375 (USD).
The priciest option is the one you want if you're doing serious work, and that's the $8,595 Power Stroke engine. Though in the past I've sampled the 6.2L V8 in the new Super Duty, and if you don't need the heavy duty towing capacity, it's a nice engine that also saves you a load of cash.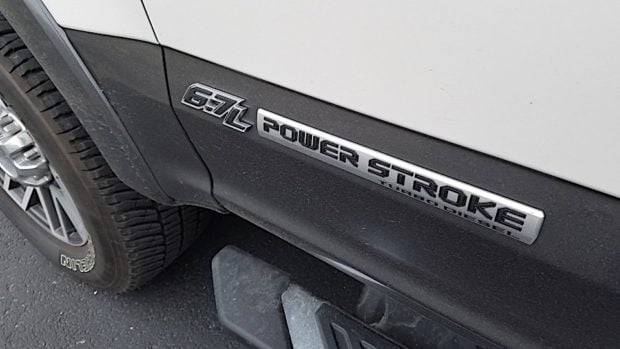 When it comes to engine and towing packages, decide what you need to haul and order that way. Let's break down the rest of the options though to make your truck experience better.
You want the adaptive steering. The F-250 is a big truck, and the adaptive steering makes it feel smaller by reducing steering effort. It can also help improve trailer control on windy days. You might not be able to drive the different configurations back-to-back at the dealership but you should try to.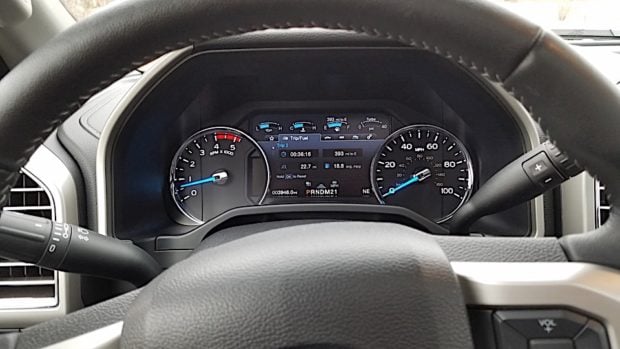 If you do spring for the adaptive cruise control, know that it's designed to work in conjunction with the trailer brake. That means even if you're towing at max, the truck can still maintain a set speed and avoid rear-ending the person in front you.
It's the luxury features you can get on the Super Duty that start to justify the price. For a work truck, you're not going to want a $70,000-plus truck. But if you wanted to only have one vehicle in your life, you'd spend nearly $50,000 or more on a truck plus an additional $40,000 or more on a luxury car. When you combine the two together, the Super Duty is actually a bit of a bargain.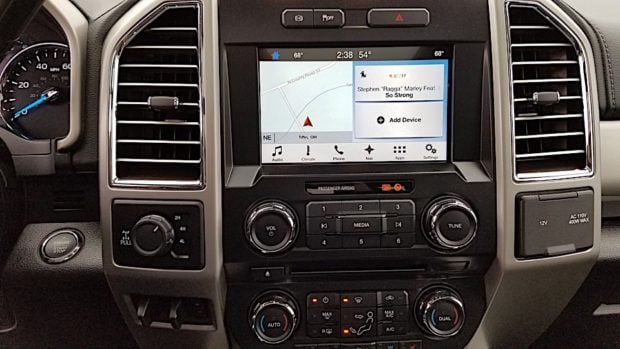 In SuperCrew configuration, a cab now shared with the F-150, the truck has more space than many family sedans you can buy today.
Truck buyers have different expectations for their vehicles than those who buy cars or crossovers. The ability to work is more important than fuel economy – though the computer spit out 18.9 miles-per-gallon on a run. Many truck buyers are coming from previous trucks, so they're familiar with what they're getting in to.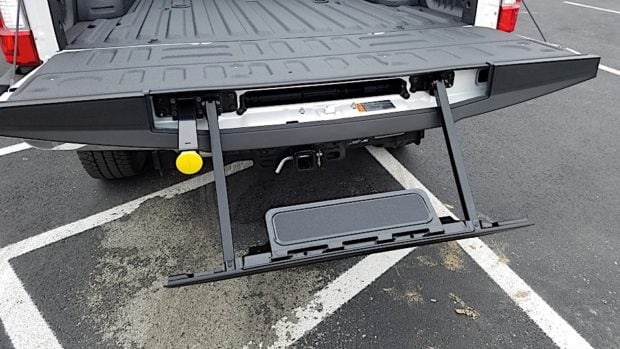 That being said, I'd consider it a requirement to order the truck with the available 360° camera system. Big truck is big, and it really helps with the adaptive steering to get into the tight parking spaces. But other than that, this truck is as easy to live with every single day as a Ford Fusion.
If you want the most capable pickup truck on sale, you want a Super Duty. It just so happens that the new Super Duty takes that to the next level while delivering a level of refinement that a heavy duty pickup truck hasn't offered before.