Jaguar I-PACE Electric Crossover Hits the Streets of London
crossover | EV | jaguar | jaguar i-pace | March 15, 2017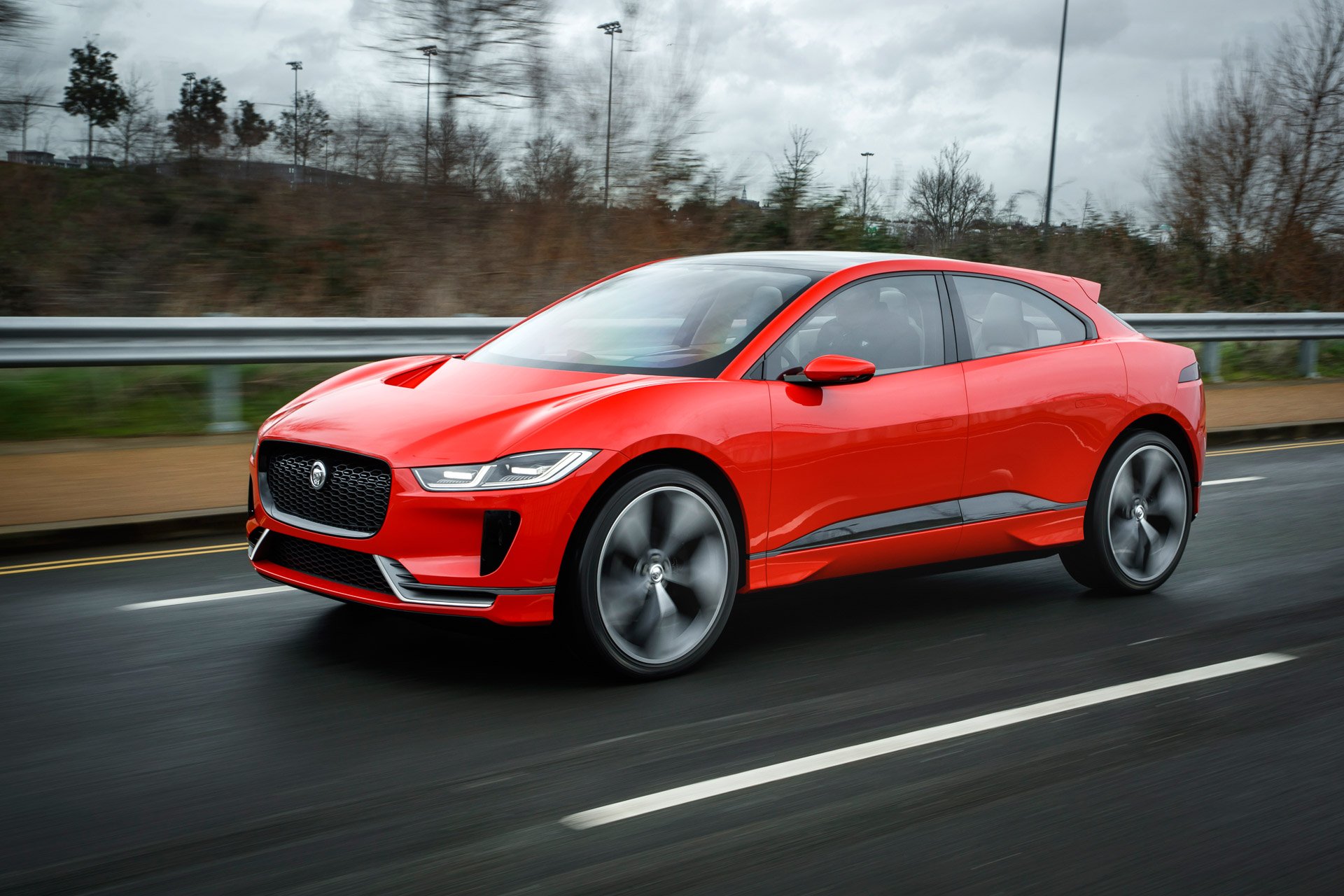 Between excellent vehicles like the F-TYPE, XE, and F-PACE, Jaguar has been on quite a roll as of late. Their cars look great, drive great, have an awesome warranty, and have long since said goodbye to the quality concerns of the past. Now, Jaguar is readying its first ever all-electric vehicle, the I-PACE. Now this isn't just some far-off conceptual design – the I-PACE is actually going into production in 2018. Now, the concept version of the luxury performance crossover has appeared outside of the static floors of auto shows, and turned up on the streets of London, England.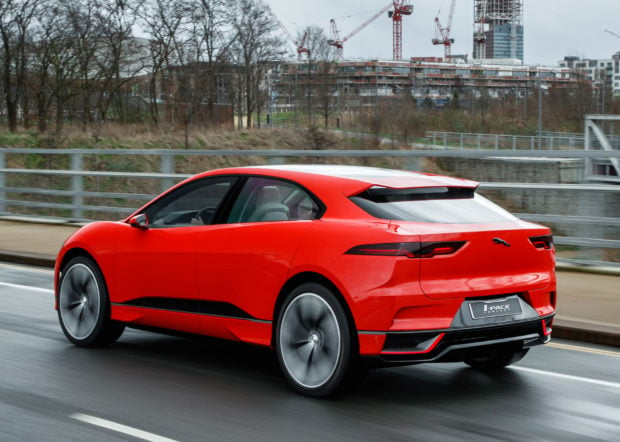 Decked out in candy apple red, the I-PACE looks like a lowered version of the F-PACE, sitting somewhere between a sedan and a crossover SUV. Like other recent vehicles designed by Sir Ian Callum, it looks spectacular, and with the possible exception of the BMW i8, is the best looking EV I've laid eyes on.
The I-PACE will be powered by a 90kWh lithium-ion battery pack, and has a pair of electric motors which output 400 hp and 516 lb-ft. of torque. The all-wheel drivetrain can launch the I-PACE to 60 mph in about 4 seconds, and Jaguar is targeting a 220-mile driving range, and a full charge time as little as 2 hours on a 50kW DC fast charger.
While this isn't the actual production car seen here, Jaguar has been pretty good about making its production vehicles as close as possible to the concepts it shows. That said, I'm going to bet the production seats will be a bit less dramatic than the ones shown here, and the wheels will likely get smaller and skinnier to be more energy efficient. Given Jaguar's recent run of excellent cars, I'm really looking forward to driving the I-PACE when it's closer to production.