Mazda Motorsports Launches Hardtop for MX-5 Racers
mazda | mazda miata | mazda mx-5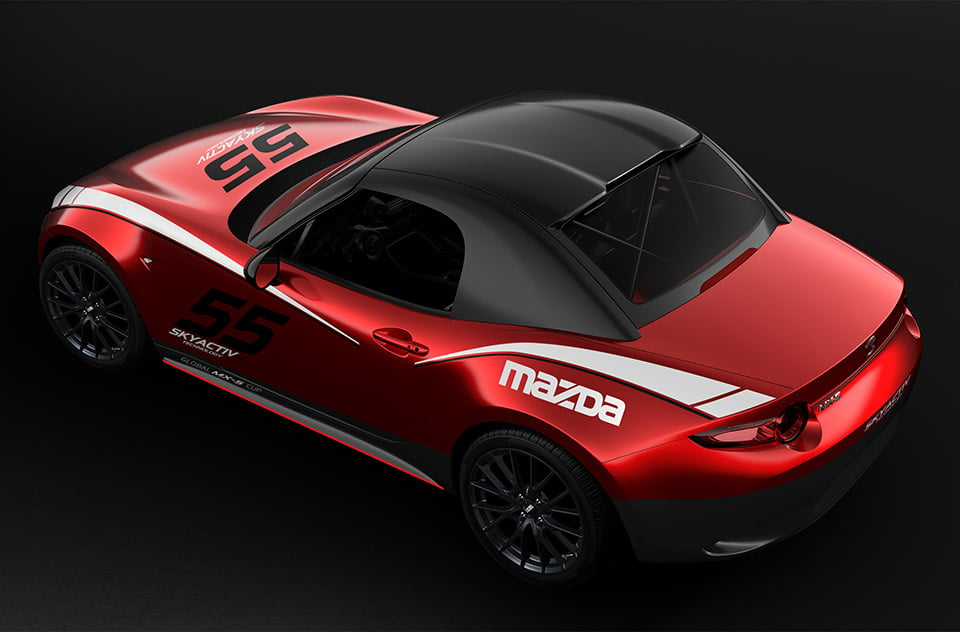 One of the first things that people who track Mazda Miata/MX-5 cars want to do when they start shedding weight to go faster is remove all that heavy soft top stuff and put on a factory hard top. A clean NA or NB hard top is a very valuable thing.
The problem for owners of the recent ND MX-5s is that there has been no factory hard top option. Luckily if you're a racer Mazda will now sell you a hard top. The catch is that you have to own an MX-5 Global Cup race car. It looks pretty cool on the car, but it's quite expensive, with a price of $4,420(USD).
Deliveries will start in April for those racers who must have a hardtop. On the other hand, if you want a hardtop for your street Miata, you'll need to stick with the MX-5 RF.