Elon Musk Says No Central Speedo for You!
tesla | tesla model 3 | March 30, 2017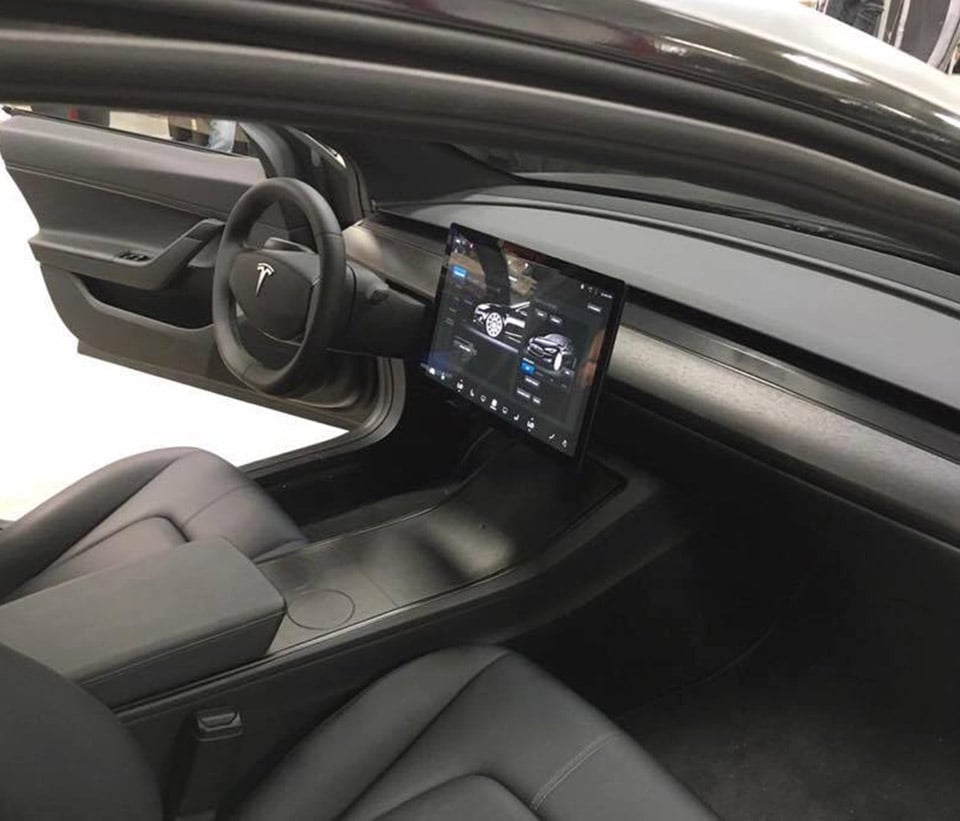 Elon Musk has no issues at all spilling little tidbits about upcoming products and future plans on Twitter. As such, a guy who wants to own a Model 3 asked Musk a few questions about the car's unique central display. Musk was eager to answer even if the answers aren't what the guy wanted to hear.
Twitter user Nick wants a Tesla asked if the Model 3 would have a central speedometer. Musk simply answered "No."
@nickg_uk No

— Elon Musk (@elonmusk) March 28, 2017
When Nick wanted to know if that meant there would be a HUD, musk again said "No." Musk was also clear that buyers won't care that the Model 3 has no instrument cluster behind the steering wheel. Apparently the large LCD screen in the center of the dash is all you get, and you're going to like it whether you want it or not.
— Elon Musk (@elonmusk) March 28, 2017
@nickg_uk @chouky02 You won't care

— Elon Musk (@elonmusk) March 28, 2017
Musk also told another Twitter user that the Model 3 would have no significantly new tech for buyers to enjoy. All you get is an EV with 215 miles of range, autopilot, and more for around $35,000 before rebates… And a waiting list that's still several years long.
@VoltzCoreAudio Nothing majorly new that a consumer would notice. Lots of new tech in the design and production process though.

— Elon Musk (@elonmusk) March 24, 2017