Dodge Demon to Chill Intake Air with Air Conditioning System
dodge | dodge challenger demon | dodge demon | srt | March 31, 2017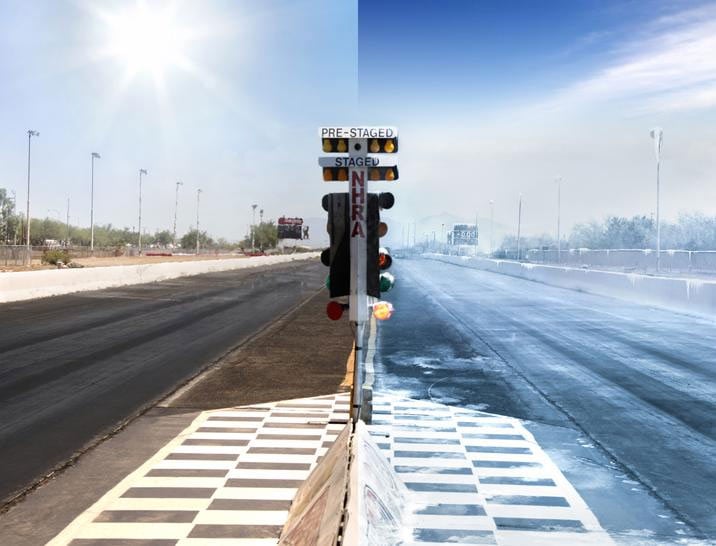 The latest Dodge Challenger SRT Demon teaser video gives us a taste of how the Demon will stay cool after making a bunch of passes down the quarter mile. Normally, with a supercharged car, the more runs you make the hotter things get and you start to lose power. Dodge is helping to address cooling on the Demon with a first for a factory car.
The trick is to use a liquid-to-air charge air cooler chiller system. The feature lowers charge air induction temps by diverting the Demon's interior AC system to cool the charge air cooling system when in Drag race mode. Dodge says that this leads to up to a 45ºF reduction in intake air temperatures.
This is one of the last in a long line of teasers we'll see prior to launch of the car on April 11 at the New York International Auto Show.