2018 Acura TLX: Precision Crafted, But What About Performance?
acura | Acura TLX | performance | sedan | update | v6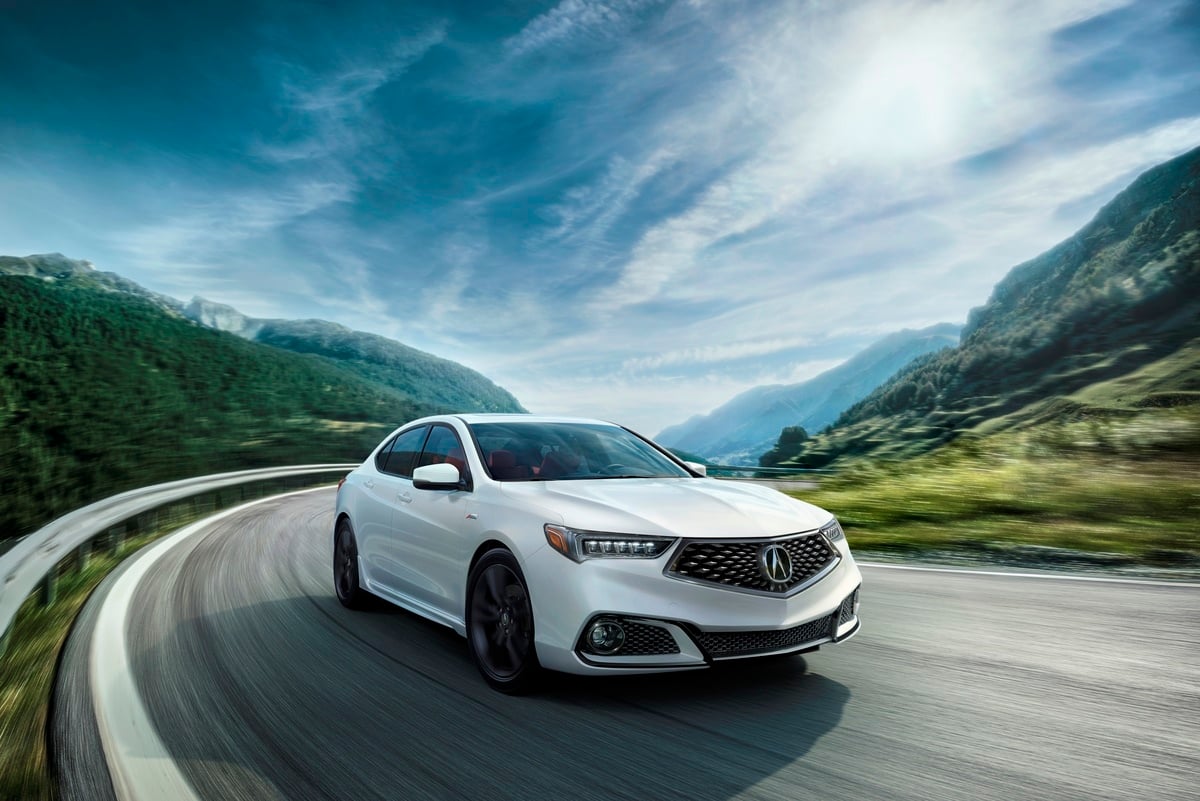 Acura has found itself chasing the competition in the sport sedan segment for a hot minute now, something it wants to change with the recent reincarnation of its original slogan: "Precision Crafted Performance." Whereas the first two words are easily instilled within the latest TLX, it appears that Acura is relying heavily upon technology, style, safety, and handling instead of diving headfirst into the deep end of the performance pool.
Slated for arrival this June, the 2018 TLX will be offered in front and all-wheel drive variations, with either a 2.4-liter inline-4 cylinder or a V6. The latter of the two now comes standard with sportier aesthetics, larger 18-inch wheels, and Acura's torque vectoring Super Handling All-Wheel Drive (SH-AWD) system.
While all versions will receive a fresh front fascia, bumper, hood, fenders, and Jewel Eye headlights, it's the optional Advance Package that appears to pack the goods. Here, buyers will receive LED fog lights, a Surround View Camera system, integrated wireless charging, LED ambient lighting, a heated steering wheel with matching rear outboard seats, a decklid spoiler, and power-folding side mirrors.
But for fans of performance fun, the A-Spec kit will be the package to consider. Available in both two-wheel drive and SH-AWD configurations, this variation boasts a more menacing front fascia, round LED fog lights, broader side sills, a rear diffuser, rounded exhaust tips, and a gloss black decklid spoiler. You will also receive exclusive 19-inch alloy wheels, more aggressively tuned dampers and springs, recalibrated power steering inputs, and a fatter rear sway bar for less roll.
We could go on about all of the Alcantara interior pieces, the thicker sport steering wheel, red leather upholstery, and class leading crash avoidance and active driving-assistive tech enhancements, but we have bigger fish to fry. Once compared to the competition, the new TLX offers enough sharp looks, tech, safety, and handling features to make it a contender, regardless of what trim line you opt for. But without some form of forced induction like almost every other car in the mid-size luxury sedan segment, we can foresee a lot of buyers continuing to opt for cars like the twin-turbo Infiniti Q50, all-wheel drive Audi A4, and supercharged Jaguar XE.