Jaguar F-TYPE Lineup Expands Again for 2018
jaguar | jaguar f-type | April 13, 2017
---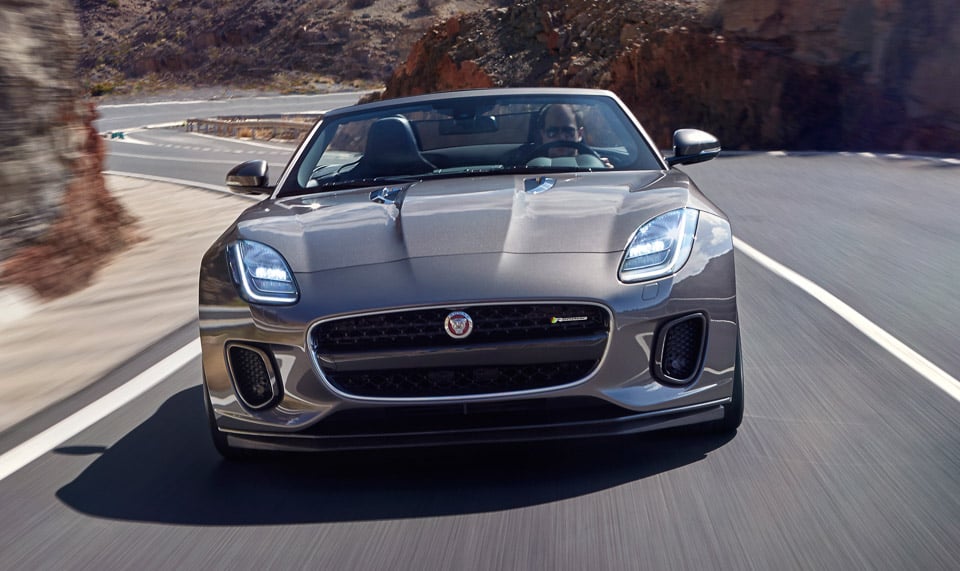 It's no secret that I'm a big fan of the Jaguar F-TYPE. In fact, I've been daily driving an F-TYPE V8 S since 2014, and it's as awesome as the day it rolled out of the dealership. Since, then, Jaguar has continued to refine and expand its lineup of F-TYPEs, and 2018 features the biggest selection of the sexy 2-seater yet.
First up, there's the new R-Dynamic trim level, which comes in the 380hp V6 model, and rocks gloss black on the air intakes, front splitter, hood vents, rear valance, side sills, and comes with 20-inch black wheels.
Of particular note are two completely new models, special edition of its turbocharged V6 with 400 horsepower, called the 400 SPORT, along with the first ever application of a 296 hp turbocharged 4-cylinder engine in a new entry-level F-TYPE.
Now before you freak out about the idea of an F-TYPE with a 4-cylinder engine (I did for a brief moment, then I got over it), the turbo 4 has one big advantage over all other F-TYPEs – it weighs quite a bit less. The coupe weighs just 3,360 lb, and the convertible weighs 3,405 lb. That means the turbo-4 F-TYPE weighs over 440 pounds less than equivalent V8 models, and about 115 pounds less than the V6. And since the weight cut is up front, that means less weight over the front wheels, and sharper steering response.
With the potential for better handling, and the 4-cylinder model starting under $60,000, they could sell a ton of these. After all, it still looks every bit as good as the other F-TYPE models. Though it will take some time for me to get used to that single exhaust port. I'm also curious to hear what its exhaust note sounds like – after all, that's a big part of the F-TYPE's character.
The SPORT 400 is a 2018-only model, offering an upgraded 400hp version of the supercharged 3-liter V6, along with an uprated chassis and brakes, configurable vehicle dynamics, and unique satin grey 20-inch wheels. The car features unique SPORT 400 badges both inside and out, and yellow contrast stitching in the cabin.
Across the line full- LED headlights are now the norm, and they do look pretty awesome. You'll also notice that the old split "shark fin" air intakes are gone, and replaced by single openings across the line. There are differences between each model's fascia, but to be honest, they're all pretty subtle other than the big intakes on the SVR.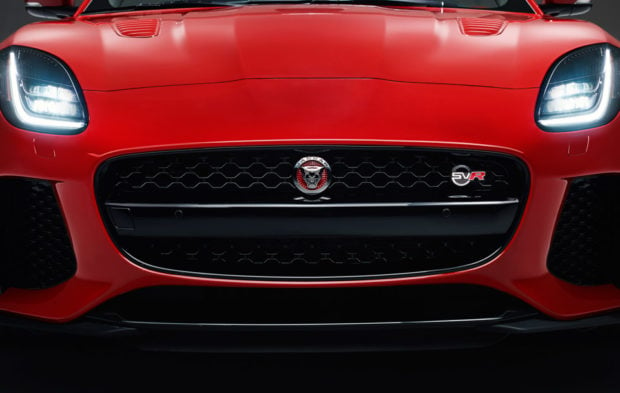 You'll also notice that the new F-TYPEs have slimmer seats than before. Jaguar says the they were able to trim about 17 pounds with their magnesium alloy seat structure, while increasing the overall comfort and support.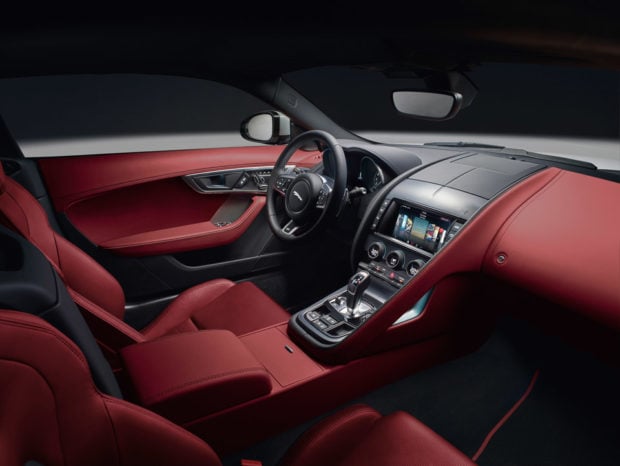 The supercharged V8 models are unchanged in terms of performance this year, but that's because there's really nothing wrong with 550hp engine on the F-TYPE R or the 575hp monster burbling beneath the hood of the F-TYPE SVR. All V8 models come with all-wheel drive standard.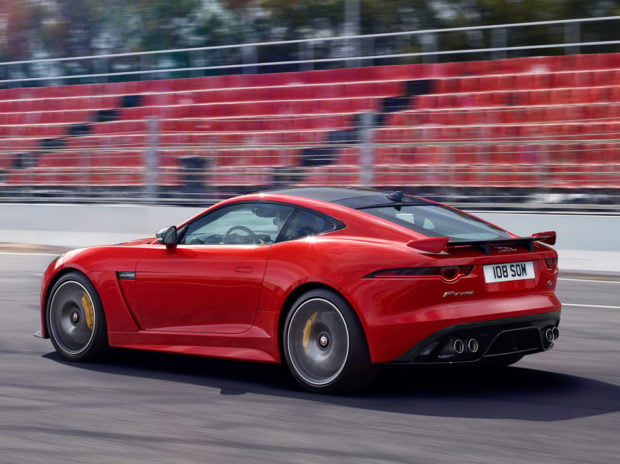 For those of you trying to keep score, here's a quick rundown of the 10 core F-TYPE models you'll be able to buy in North America for 2018. Each one comes in both coupe and convertible variants:
| | | | | | |
| --- | --- | --- | --- | --- | --- |
| Model | Horsepower | Drivetrain | Engine | Induction | Displacement |
| F-TYPE | 296hp | RWD Automatic | i4 | Turbocharged | 1,997 |
| F-TYPE | 340hp | RWD Manual | V6 | Supercharged | 2,995 |
| F-TYPE | 340hp | RWD Automatic | V6 | Supercharged | 2,995 |
| R-DYNAMIC | 380hp | RWD Manual | V6 | Supercharged | 2,995 |
| R-DYNAMIC | 380hp | RWD Automatic | V6 | Supercharged | 2,995 |
| R-DYNAMIC | 380hp | AWD Automatic | V6 | Supercharged | 2,995 |
| 400 SPORT | 400hp | RWD Automatic | V6 | Supercharged | 2,995 |
| 400 SPORT | 400hp | AWD Automatic | V6 | Supercharged | 2,995 |
| R | 550hp | AWD Automatic | V8 | Supercharged | 5,000 |
| SVR | 575hp | AWD Automatic | V8 | Supercharged | 5,000 |