Rare Koenigsegg Agera RS Turns up at NYIAS
koenigsegg | koenigsegg agera rs | April 15, 2017
---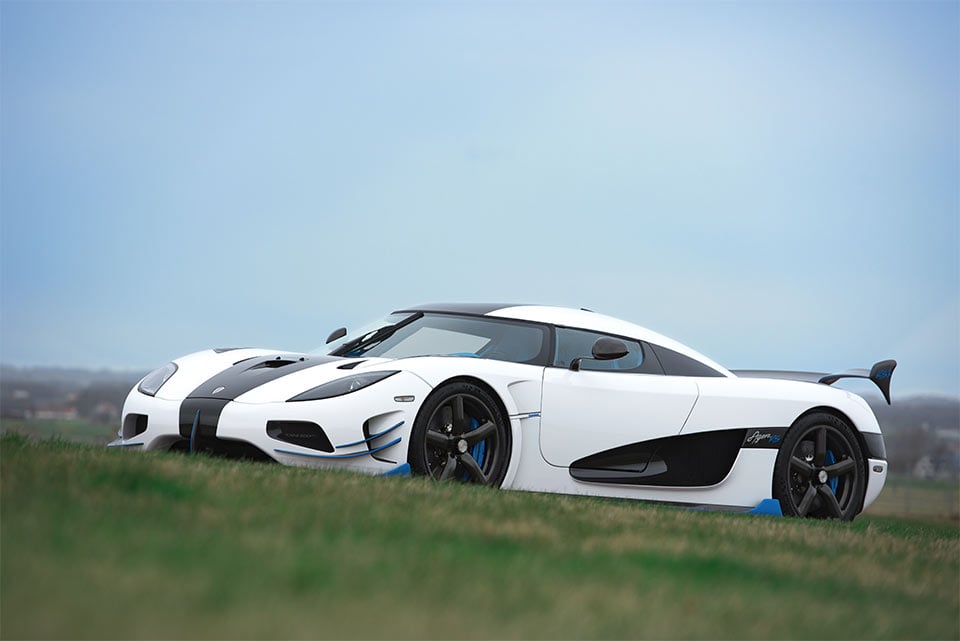 At the 2017 New York Auto Show, Koenigsegg brought along one of just 25 of its incredible Agera RS hypercars. The limited-run car is one of the few in the US and was built with heavy input for the owner and his son. The car was dubbed the "RS1" and it looks fantastic covered in Arctic White with black and blue trim.
Power comes from the twin-turbo Koenigsegg V8 making 1360 hp and 1011 lb-ft. of torque. Power goes to the ground via a 7-speed automatic transmission, along with custom traction and stability control systems. The car weighs just 3075 pounds with all fluids, ready to drive. Inside, the RS1 is swathed in blue alcantara, shiny carbon fiber, and anodized aluminum.
The Agera RS can reach 62mph in 2.8 seconds and go on to 186mph in 12.3 seconds. The car is designed to handle very well and promises to pull up to 1.8g on the race track. But it's also meant to be driven on the street, so it's got a car lifting system for clearance, Bluetooth, navigation, climate control, and other goodies for comfort on the road.