Hennessey "The Exorcist" Camaro Makes 959 RWHP
camaro | chevrolet camaro | chevrolet camaro zl1 | hennessey perfomance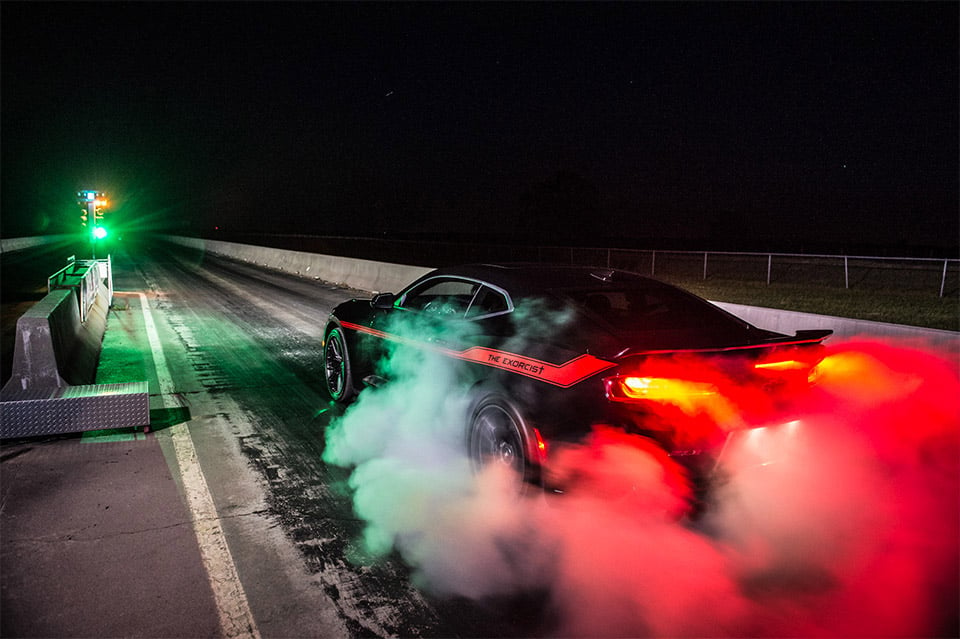 Early last month, Hennessey Performance announced that it had built a car specifically designed combat the Dodge Demon down at the drag strip. The car is called The Exorcist and it is a hopped up Camaro ZL1, making a claimed 1000 hp at the crank.
Hennessey took the car and put it on their dyno to prove their power clams, and prove them the company did. The Exorcist put down an impressive 959 rear wheel horsepower. That is a boatload of power and should make for a seriously fast car at the strip.
I'd have rather seen the car rocket down the quarter mile than just do a dyno run, but I'm sure that's coming. The Demon is a hard target to beat, capable of 10-second quarter mile runs straight from the factory, but with more than 100 more horsepower, and a much lighter chassis to begin with, The Exorcist certainly has a shot.