When Should You Check Your Car's Coolant?
Anti-Freeze | Coolant | diy | Maintenance | Prestone | Reliability | ringbrothers | sema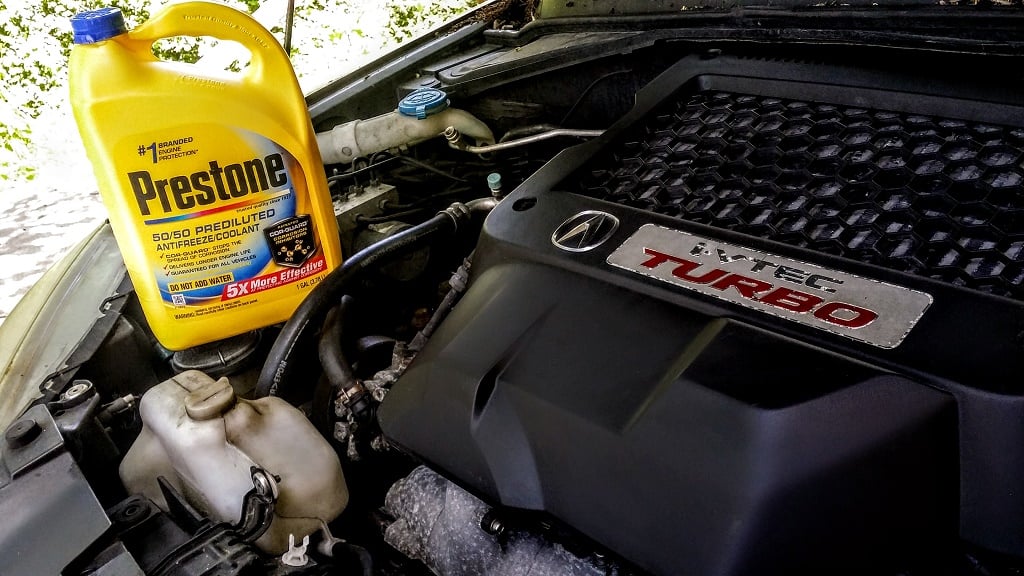 As Old Man Winter slowly relinquishes his icy grip, and spring permeates the air, summer lurks patiently around the bend, waiting to expose us to scorching heat indexes and excruciatingly slow stop-and-go traffic. Overheating issues are a real threat during warm weather months, and according to anti-freeze/coolant specialist Prestone, a staggering "40% of all engine failures are a result of a malfunctioning cooling system."
It might be high time you took your chariot to that trusty mechanic down the street in order to let them work their mechanical magic, like oil-coated sorcerers, forever looking to preserve and protect. Unfortunately, not all of us are lucky enough to have a mechanic that we trust, and every year shady shop owners across America swindle countless clueless individuals out of their hard-earned cash.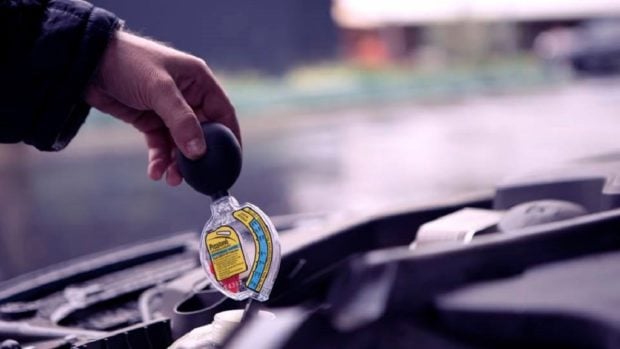 In order to keep both your automobile and pocketbook better protected, we've consulted Prestone in order to gather a few tips on what you can do on your own in order to help keep that car running cool this summer. Nobody likes being swindled by a shade tree mechanic, and we have just the thing to guarantee that you can go after the problem on your own with confidence and care.
While the inspection and topping off of AF/C reservoirs should be conducted every time you pop the hood or change your oil, merely draining and refilling the radiator should be avoided. Studies show that in certain cars draining the system will only remove around 50% of the coolant. This leaves a fair deal of contaminants floating around inside the system, and any fresh anti-freeze added thereafter will merely stir up the sediment left behind.
In order to combat this complication full radiator flushes are strongly recommended, and Prestone claims that its patented Cor-Guard coolant will keep your vehicle running cooler for longer when used properly. If you aren't sure whether or not a flush needs to be conducted consult your car's manual or contact the local dealership. Coolant flushes should always be conducted in a time frame that allows the procedure to effectively overcome both negligence and compromised components.
Prestone is celebrating its 90th anniversary this year by rolling out the latest and greatest antifreeze/coolant (AF/C) ever to emerge on the market. This solution is reportedly "the first major advancement in coolant technology in the last twenty years," and currently has over seven years of development time and fifteen patents behind it. Unlike other coolants on the market, which take between 5,000 and 10,000 miles to start working, Cor-Guard begins protecting cooling systems immediately, and will never break down or become acidic.

Now if you are unsure as to what coolant you are running or have an older automobile, Prestone recommends draining and refilling your system for added peace of mind. Even if you've had a flush recently, older, silicate-based formulas can quickly become problematic when they aren't changed every 20,000 miles. In contrast, cars running Cor-Guard AF/C need only be flushed and refilled every five years or 150,000 miles. Naturally, if you live in an extreme environment or push your car to the max regularly (ie towing heavy loads or motorsports), draining your AF/C more frequently is highly recommended.
By flushing an engine with distilled water and a concentrated bottle of radiator flush/cleaner like in the video above, you can guarantee that all of the old fluid gets safely removed alongside any buildup hidden inside. While you're at it, you might as well inspect your system for signs of leakage and pinch your radiator hoses in order to make sure they are supple and not cracking.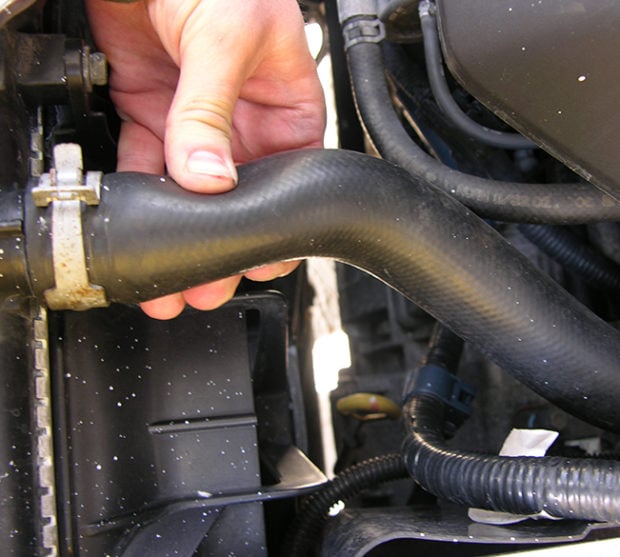 We sincerely hope that Prestone is correct when it claims that cavitation and corrosion are now a thing of the past. This latest formula is supposedly five times more effective than the nearest competitor, and being that it is guaranteed to work in all vehicles I had to give it s shot. Available in both a concentrate and a prediluted 50/50 blend, Prestone Cor-Guard will play a key role in both the the prolonged life of my daily drivers, and as the lifeblood of my historic CB7 Accord restomod build.
Speaking of old school restomods, Prestone is also proud to announce that it has teamed up with famed modification specialists Ringbrothers as a SEMA sponsor for the building of a 1972 AMC Javelin AMX. So stay tuned, because we get the feeling that there will be a lot more to come regarding this advanced coolant and its involvement in the formation of this obscure build.