The Sexiest Sort of Red Light District: 70 Years of Ferrari
ferrari | italian | performance | petersen automotive museum | race car | May 3, 2017
---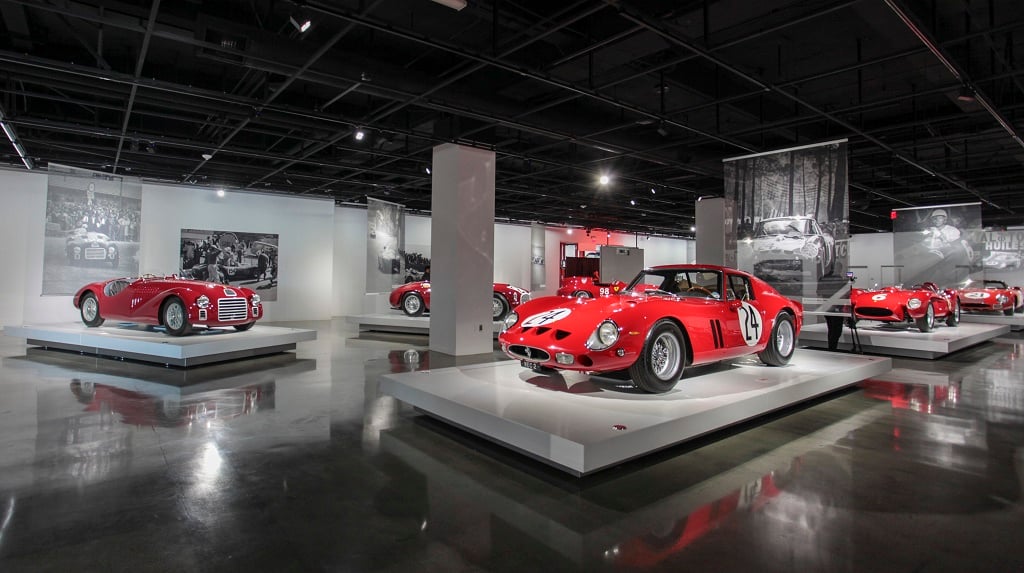 Why yes. Yes you are indeed seeing red. The Petersen Automotive Museum, long revered as the quintessential collection hall for all things automotive, has turned its latest exhibition into one jaw-dropping take on Italian performance. Filed under the Bruce Meyer Family Gallery, the exhibition is entitled "Seeing Red: 70 Years of Ferrari" and its multi-million dollar lineup is nothing short of breathtaking.
Many of the brand's most iconic and coveted creations are currently on display for all to see, including the legendary 250 GTO, the 166MM, the 250 TR, the 250LM, and Michael Schumacher's 2001 Formula One car. "Seeing Red" features a collection that includes eleven of Ferrari's rarest road and race automobiles, all of which are adorned in Rosso Corsa red.
It's been 70 fast-paced years since Enzo Ferrari first released his unbridled stallions upon the world's unsuspecting roads, and the rest as they say, is history. So in order to celebrate this anniversary, one of the most impressive Ferrari collections ever assembled had to be in order, and the public isn't the only one getting giddy over the lineup.
"We're so thrilled to bring some of the world's most beautiful Ferraris to the Petersen," says Bruce Meyer, founding chairman of the Petersen's Board of Directors. "Seeing that Rosso Corsa paint and the beautiful curves of the body work is always enough to make your heart skip a beat. 'Seeing Red' will be one of the most significant gatherings of Ferraris in the world and I'm so pleased to be able to share it with the public in our gallery."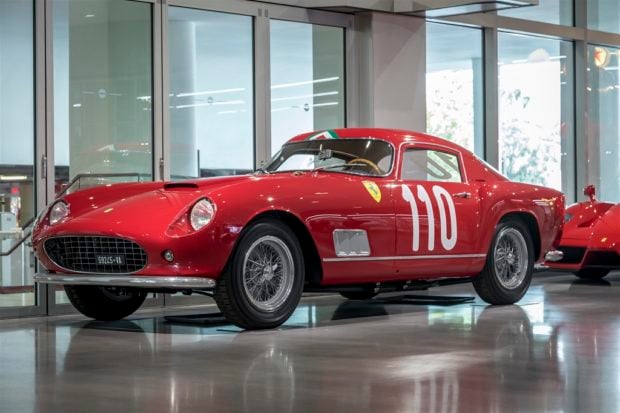 "The Petersen views cars, as art, and nothing is more appropriate than red Ferrari models," says Terry Karges, Executive Director of the Petersen Automotive Museum. "We're confident this exhibit will helps us continue our success and really get people talking and learning about Ferrari."
The exhibit opened to the public on Saturday, April 29th, 2017 and will run through April of 2018. So if you are in Los Angeles and fancy seeing a slew of bright red Italian sports cars, cruise on over. You won't be disappointed