Corvette Factory Tours Stopping for 18 Months for Line Retooling
chevrolet | chevrolet corvette | corvette | factory | May 3, 2017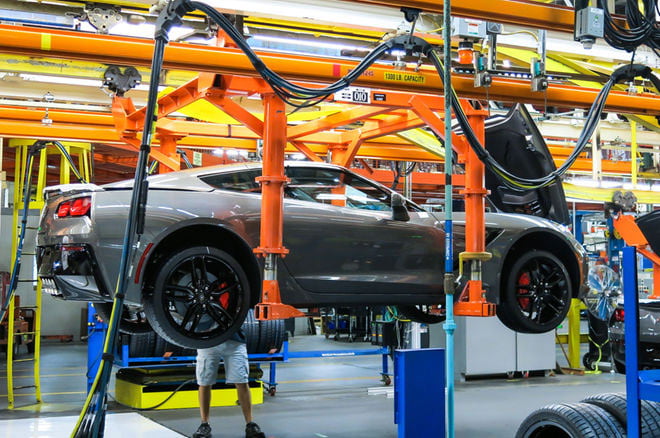 Chevrolet has announced that it will be stopping all tours of the Bowling Green factory where the Corvette is built. The official reason is to allow the plant to undergo "extensive work" but there is no word on what that extensive work might entail. There are plenty of rumors though.
One rumor is that the drivetrain portion of the plant might be getting a retool for a new 6.2L V8 engine that is said to be on the way. That engine is expected to arrive in 2018. The other, more interesting rumor has the company retooling the factory for that mythical mid-engine Corvette.
The official stop date for tours is June 16, and tours will resume approximately 18 months later. It would be awesome if those next visitors were to see a mid-engined 6.2L V8 Corvette rolling off the assembly line. Not that there's anything wrong with the current C7 Vette.