Camaro ZL1 Airbags Deploy Mid-Ride Thanks to Modded Exhaust
camaro zl1 | chevrolet camaro | exhaust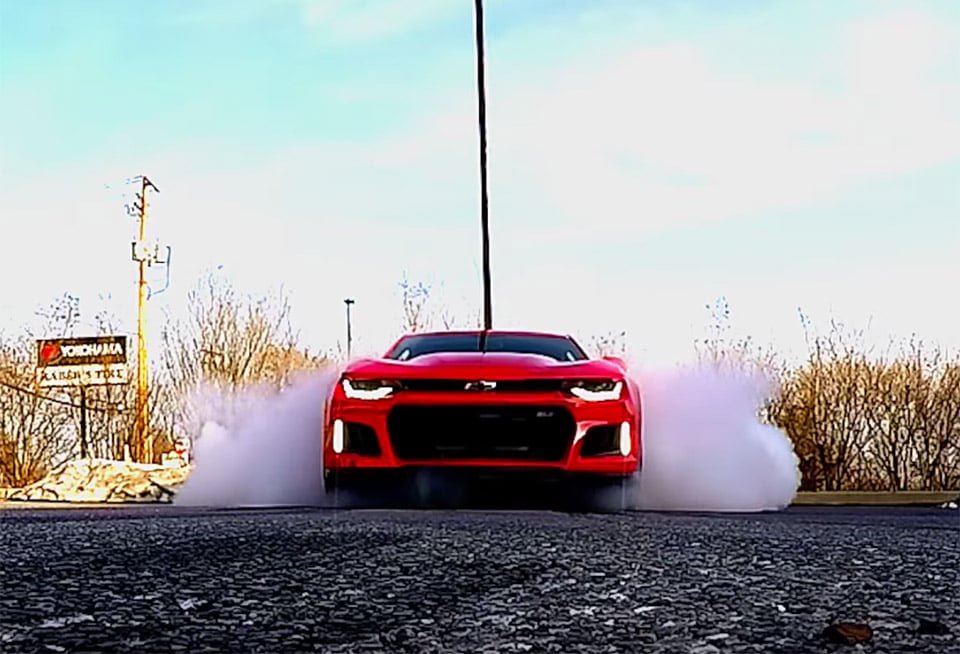 I'm like Ricky Bobby in that I just wanna go fast. I don't go fast on public roads though. I do that at the race track where you won't mess up and kill an entire family or go to jail if caught. A dude going by the moniker GuitarmageddonZL1 took his modified Gen. 5 Camaro ZL1 out for a ride with a girl riding shotgun.
He was testing out something called Noweeds exhaust diverters, which can  route the exhaust out to the side, bypassing the mufflers to make the car much louder. The rub is that the guy says the devices were so close to the side airbag sensors that they deployed during his 140mph run.
While the exhaust was possibly the culprit, some speculate that the side curtain airbags of Guitarmageddon's ZL1 actually deployed when the car bounced hard during that high speed run, and the car's electronics figured a rollover was imminent and poof, side airbags in yo' face.
On a related note, Camaros have had a history of side airbags deploying during performance driving. There is a video out there of this happening to a Gen 5 Camaro during a drift event.