Forget Every Other Car; Give Us the RickMobile
awesome | rick and morty | weird | May 5, 2017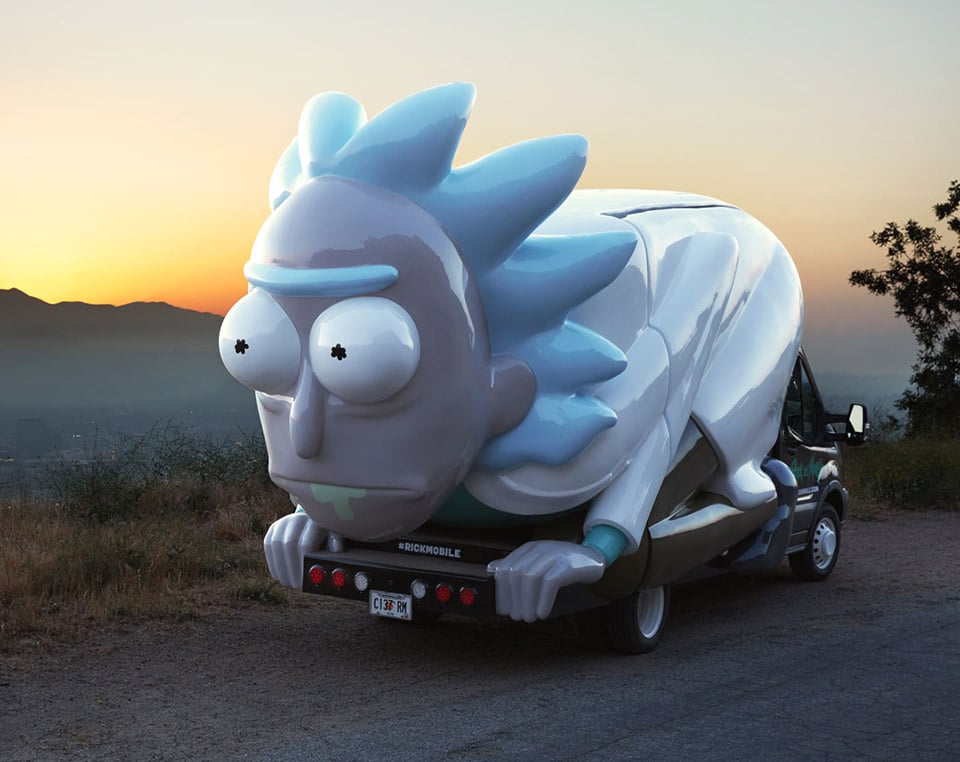 Ferrari, Lamborghini, Porsche, McLaren, AMG; forget them all. This is the next cart I want in my driveway. Yes, this amazing vehicle that looks just like Rick from Rick and Morty is even better than the Wienermobile, and that's saying something.
Apparently, the folks from Adult Swim are touring around the country in the RickMobile, which not only is the best car ever designed, but is going to be selling Rick and Morty merch out of its belly. Seriously, this thing would get more pre-orders than the Tesla Model 3 if they decided to put it into production.
You can keep tabs on the RickMobile's location over on the AdultSwim website. It looks like its first stop will be in Atlanta, Georgia on May 11th, but it will gradually make its way across the entire US and back. I only wonder why they can't send multiple Ricks out on multiple alternative timelines to make the whole thing go quicker.