2018 Range Rover Evoque Landmark Edition
range rover | range rover evoque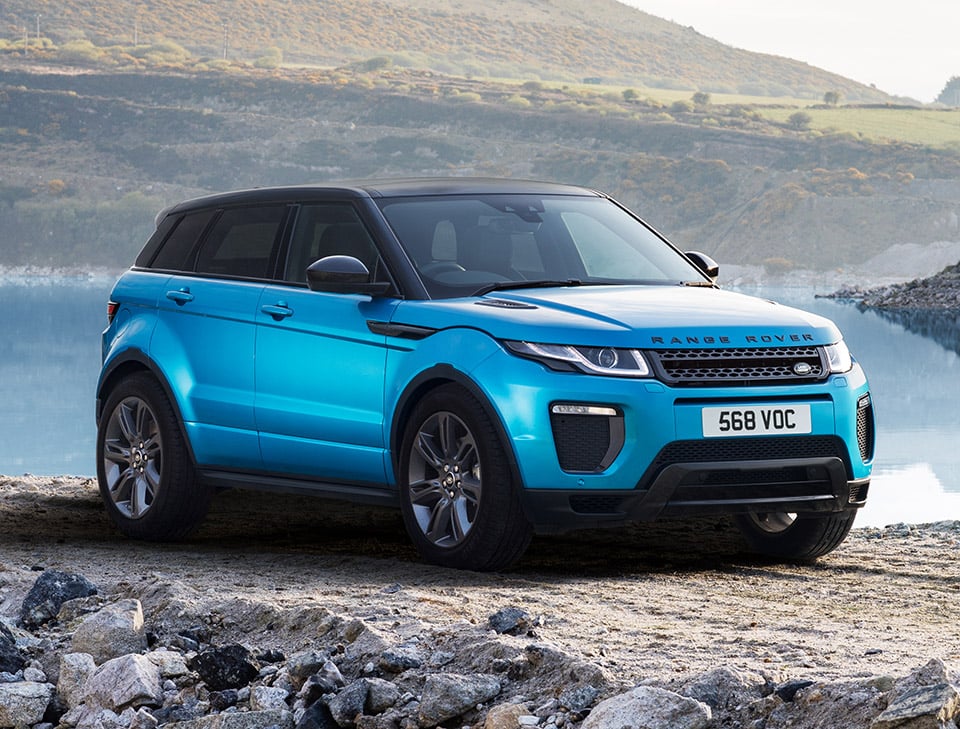 Land Rover has unveiled a sweet new version of the Range Rover Evoque called the Landmark Special Edition. The sleek urban SUV gets a very cool Moraine Blue paint job that was inspired by the turquoise lakes in the Canadian Rocky Mountains. The special edition will also be available in Yulong White or Corris Gray, but it definitely looks awesome in that blue.
The car also gets a dynamic body kit, a grey panoramic roof, atlas grille, fender vents, and 19-inch glossy dark alloy wheels. The vehicle also gets ebony leather seats with light lunar stitching, and dark brushed satin console trim.
The special SUV will debut at the Royal Windsor Horse Show on May 10 and will sell for £39,000 – about $50,000(USD) at the going exchange rate. No word on if or when this special edition will find its way to North American shores.