Behold! A 1980 BMW M1 with a $595,000 For Sale Sign
bmw | ebay | for sale | Mid-Engine | Old School | rare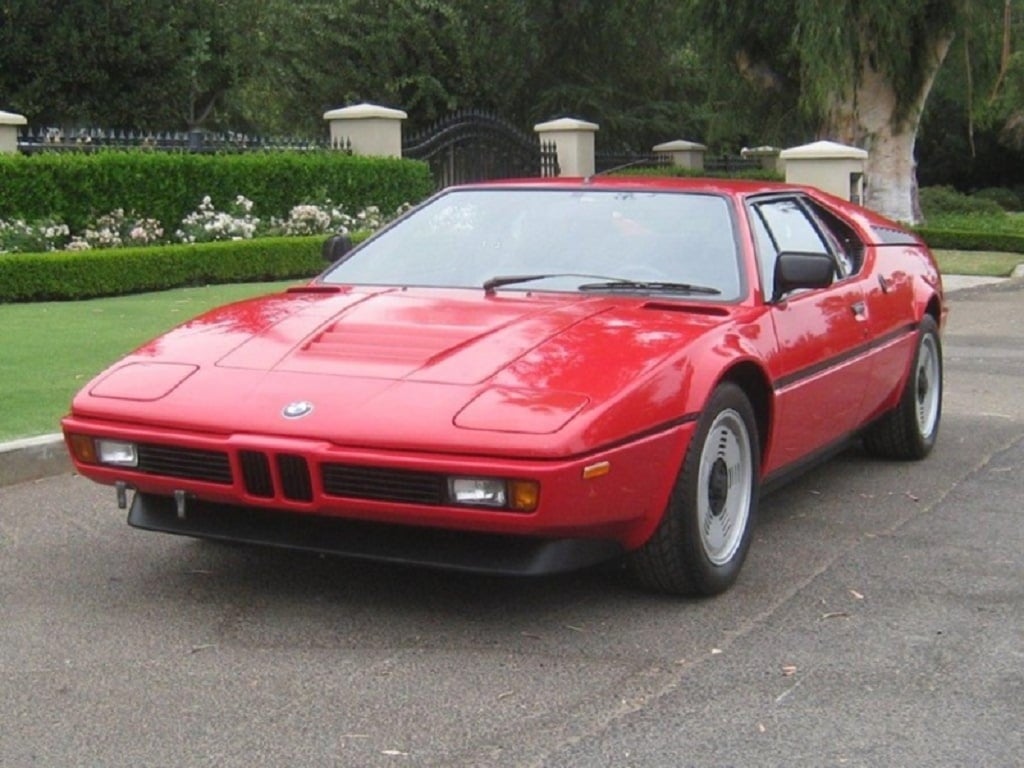 In the mood to eyeball something that's a little bit on the hyper-rare side? We recently unearthed a genuine 1980 BMW M1 (E26) up for grabs on eBay, and with a classified ad price of $595,000 it's pretty obvious that this is the real deal.
Produced from 1978 to 1981, this vehicle is the result of a fallout with Lamborghini, a move that forced BMW to complete the mid-engine supercar on its own, a first for the automaker. Loaded with a twin-cam 3.5-liter six-cylinder engine that sported mechanical fuel injection, six separate throttle bodies, four valves per cylinder, and 273 horsepower, this fantastic flashback was reportedly capable of hitting a top speed of 162 mph. Back on track, turbocharged race variants were capable of cranking out upwards of 850 horsepower, an impressive feat even by today's standards.
Hand-built by BMW's motorsport division, the M1 was engineered from the spätzle up as a street-legal sports car that could double as a kick-ass track monster. With body lines mimicking those of the 1972 BMW Turbo show car and every race inspired touch imaginable on board, things looked promising for the collaborative supercar. But Lamborghini's financial instability at the time threw a wrench in the works, and BMW quickly had to take the reins when it came to completing the car. Being that the engineering side of the equation remained incomplete, former Lamborghini engineers were brought in to complete the project, of which only 453 models were ever produced.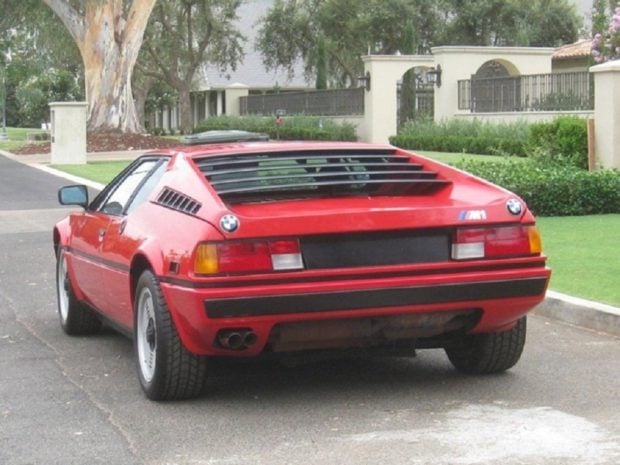 This is without question one of the rarest, if not the rarest, BMW automobiles ever made, and here is your chance to own one outright. The model pictured here is a 1980 version of the M1, complete with a manual gearbox, a red paint scheme with black interior, 13,000 original miles, and records showing that it has been stored indoors its entire life. According to the seller this particular M1 has also been a California car it's entire life, and has only had a single owner since day one, making this one of the most pristine public examples in existence.