Who Wants to Win a Peruvian Off-Road Adventure with Land Rover?
Competition | contest | driving school | land rover | off-road | May 12, 2017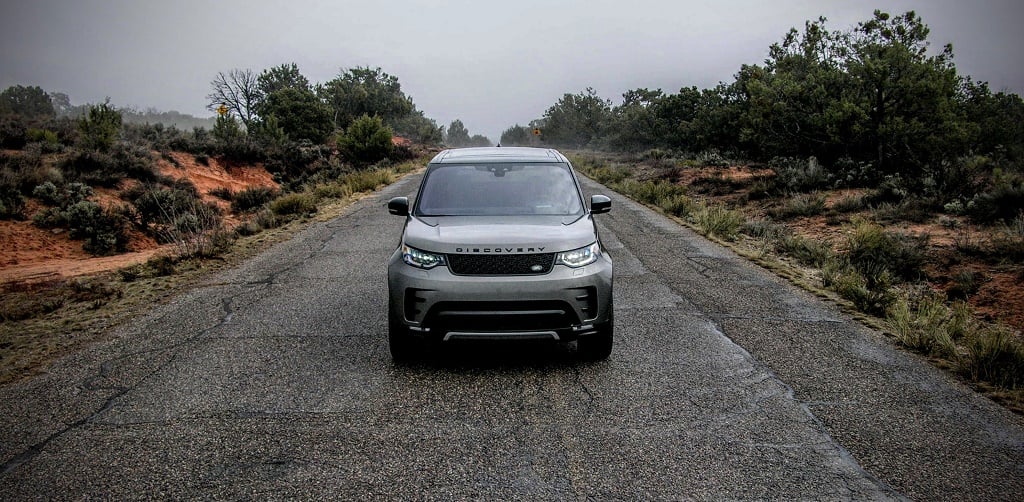 So who's ready for a splash of adventure and the chance to prove they've got enough off-road prowess to best some of the most challenging terrains imaginable? If you just raised your hand then head over to the Land Rover Experience website to sign up for a spot at one of the LRE trial centers this summer. Trials are slated to take place on select weekends between June 1st and August 31st, and if you want to win one of four spots on the Land Rover Experience Tour Peru 2017, you're going to have to prove you've got both bullocks and finesse first.
Trials are reportedly being conducted at four locations across the United States this year, beginning at Overland Expo West from May 12 -14, where the first of the four winners will be selected. From there one additional winner will be selected from each of the three remaining Land Rover Experience (LRE) Driving Centers in the United States. These venues include the Quail Lodge in Carmel, California, the Equinox Resort in Manchester, Vermont, and the Biltmore Estate in Asheville, North Carolina. (Be sure to bring your monocle if you plan on visiting the latter of the three.)
After registering, participants will be required to drive along an off-road course that's been designed by Land Rover's most skilled driving instructors in order to be judged in regard to both precision and speed. There will be side tilts, articulation holes, down-hill descents, off-chamber cones, and much more, with no two trial courses being the same.
Naturally, there will be an instructor inside the vehicle at all times with you, so there will be a pro present to hand out advice. And while the additional instructors outside of the vehicle will be watching out for your well-being too, they will also be judging your accuracy and the time it takes you to complete the course, so stay snappy out there people. Emphasis will also be placed on things like vehicle preservation (yes, side mirrors are important), the precision of the person driving on technical areas of the course, and points will be deducted for clipping canes or endangering any wildlife mid burnout.
There's a good reason why all of this training is so damn strenuous too. This isn't some leisurely jaunt through the jungle folks. It's a full-blown, hardcore six-day off-road excursion through Peru's most remote mountains, jungles, and desert. All four winners will be required to drive the fifth generation of the Land Rover Discovery across a slew of treacherous terrains, including slippery sand dunes, rock-riddled riverbeds, and mud-covered mountain passes.
Along the way you will also get to experience things like Machu Picchu, the Peruvian desert, lush jungles, caves alongside the Pacific Ocean, local villages, and mosquitoes the size of marsupials. OK, so maybe we're kidding about the mosquito part (we hope), but being that this is Land Rover we're talking about, you bet your ass there's going to be some swanky hotel time and slick campsites set up for you along the way.
Land Rover reports that the four winners will travel in groups of two, and will join separate waves of the Land Rover Experience Tour Peru 2017. The first pair will join the program from October 28th to November 3rd as the group makes the 500 mile jaunt from Cusco, down through Machu Piccu, on to Pitchari and Satipo, and ending up in Huancayo. As for the second wave of winners, they will participate in the program from November 4th to November 9th, with the tour kicking things off in Huancayo and then driving almost 400 miles across the Peruvian mountains, before pushing onward through the desert to Pisco.
Kim McCullough, Brand VP of Jaguar Land Rover North America could not be more thrilled with the way this program is shaping up. "Creating this competition to give consumers the chance to win a trip on the Land Rover Experience Tour taking place in Peru this year, provides an opportunity for us to showcase the unique features of the new Land Rover Discovery and engage with adventure minded individuals at our Experience school locations."