2017 Cadillac XT5 Platinum: Quiet Sophistication Meets Practicality
cadillac | cadillac xt5 | crossovers | May 15, 2017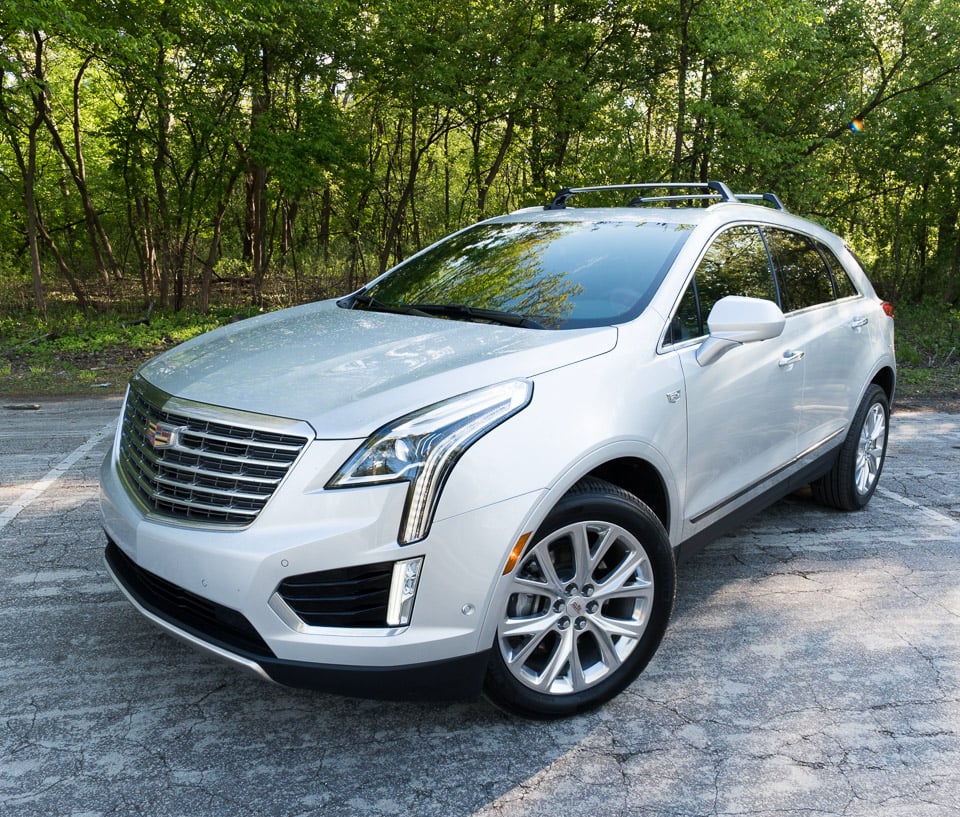 2017 Cadillac XT5 Platinum

Engine: 3.6L V6
Horsepower: 310
Torque (lb-ft.): 271
Transmission: 8-speed automatic
Drive Configuration: AWD
0-to-60 Time (secs): ~6.6
Top Speed (mph): 130
City/Hwy/Combined MPG: 18/26/21 (AWD)
Curb Weight (lb): 4113
Wheelbase (in): 112.5
Total Length (in): 189.5
Width (in): 75
Base Price (USD): $62,500
Price as Tested (USD): $69,985
There so many SUVs and crossovers on the market these days, so how does an automaker set themselves apart from the pack? They might go for something super rugged, or maybe sporty and powerful. The big differentiator for Cadillac's new XT5 crossover? Plenty of luxury and comfort, without sacrificing utility in the least. In its top-of-the-line Platinum trim, it's especially special.
The XT5 takes the place of the SRX, which had been in Cadillac's lineup for more than a decade. The new model is distinctively different and better than its predecessor. For starters, the XT5's new lightweight chassis and other enhancements shaved nearly 300 pounds from a similarly-equipped SRX. Overall dimensions are pretty close to the prior model, though the wheelbase has been extended by 2 inches, providing better ride dynamics, and a more sporty look.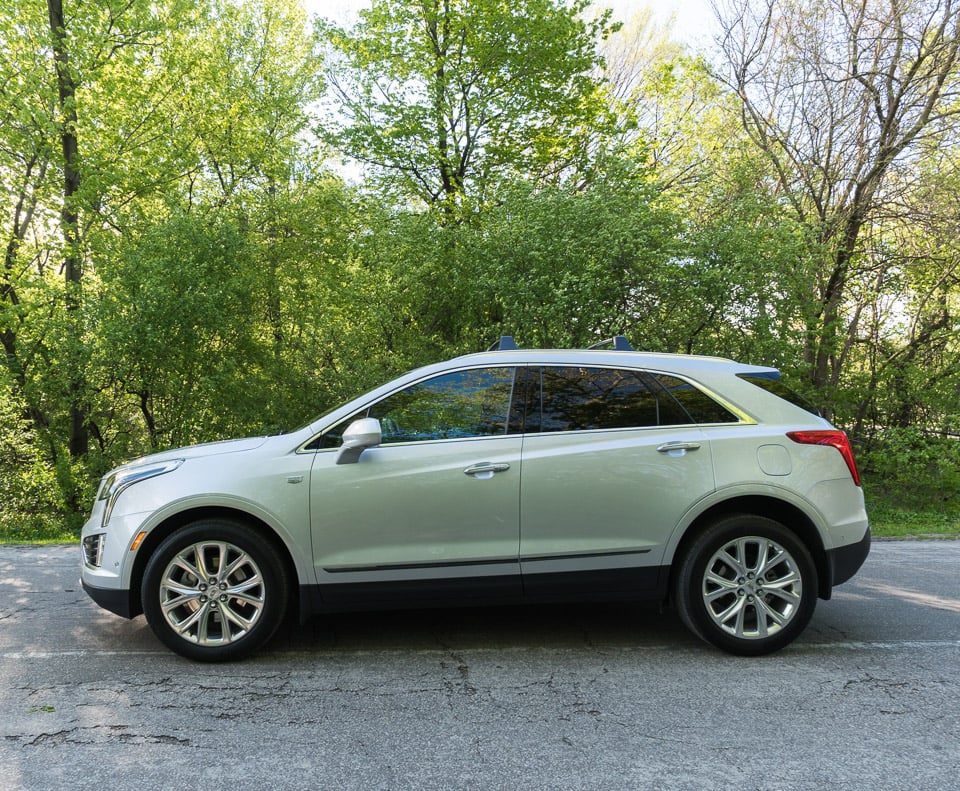 The styling of the XT5 is also more modern and elegant than its progenitor, with sleek and sophisticated looks from all angles. Of particular note is the front end, which has a dramatic sculptural feel, and an imposing grille that hints at the substance and luxury to be found inside.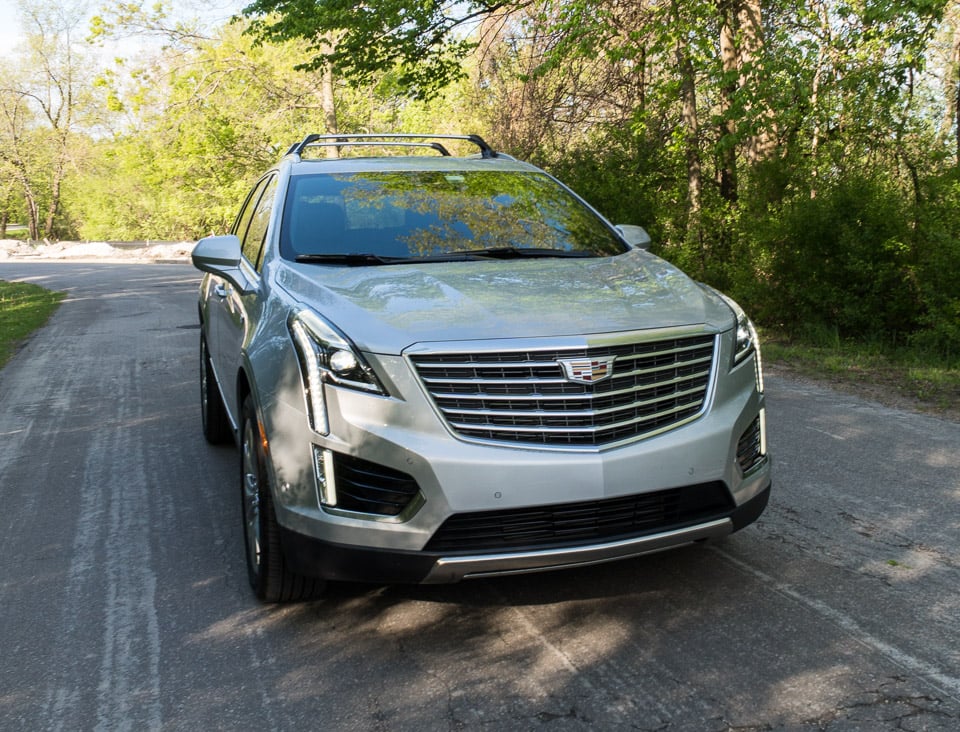 The sharp angles visible from every side are distinctively Cadillac, which help to set it apart from the ever more homogenous, semi-curved styling of other SUVs. Its nighttime illumination is dramatic as well, from the sharp LED intelligent beam headlamps and accent lights, to the lighted door handles to help guide your way in the dark.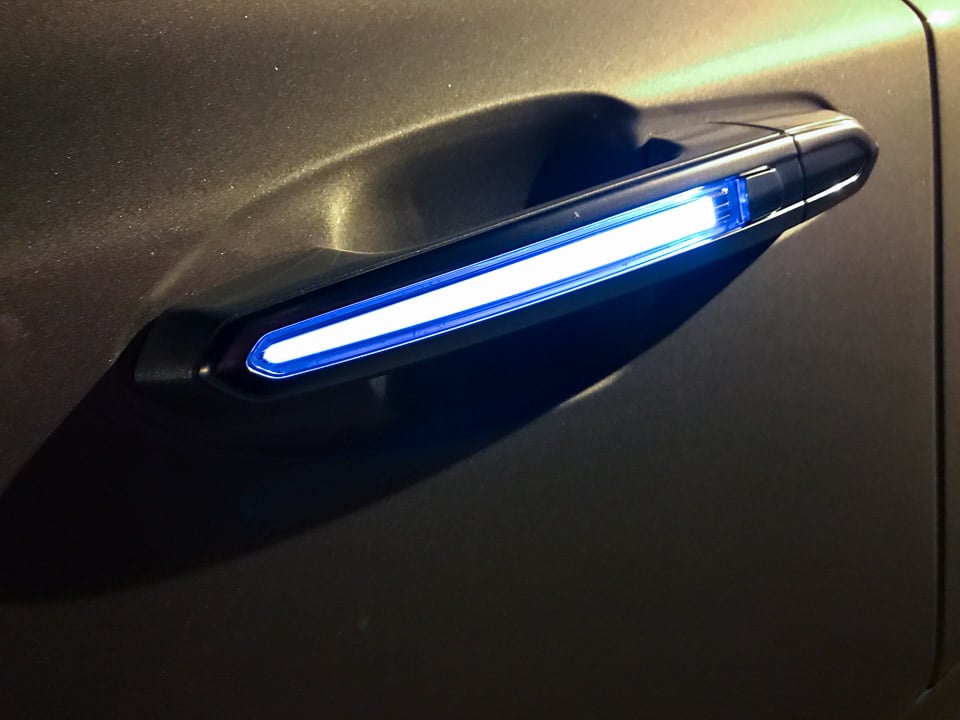 Under the hood, there's a naturally-aspirated 3.6-liter V6 that makes 310 horsepower and 271 lb-ft. of torque. The XT5 Platinum comes only in all-wheel drive, but less expensive trim levels can be had in front-wheel drive if you live somewhere where weather and terrain aren't a concern. The AWD's twin-clutch drive system is capable of sending 100% of torque to either the front or rear wheels, a rarity in SUVs, which are usually biased to the front wheels.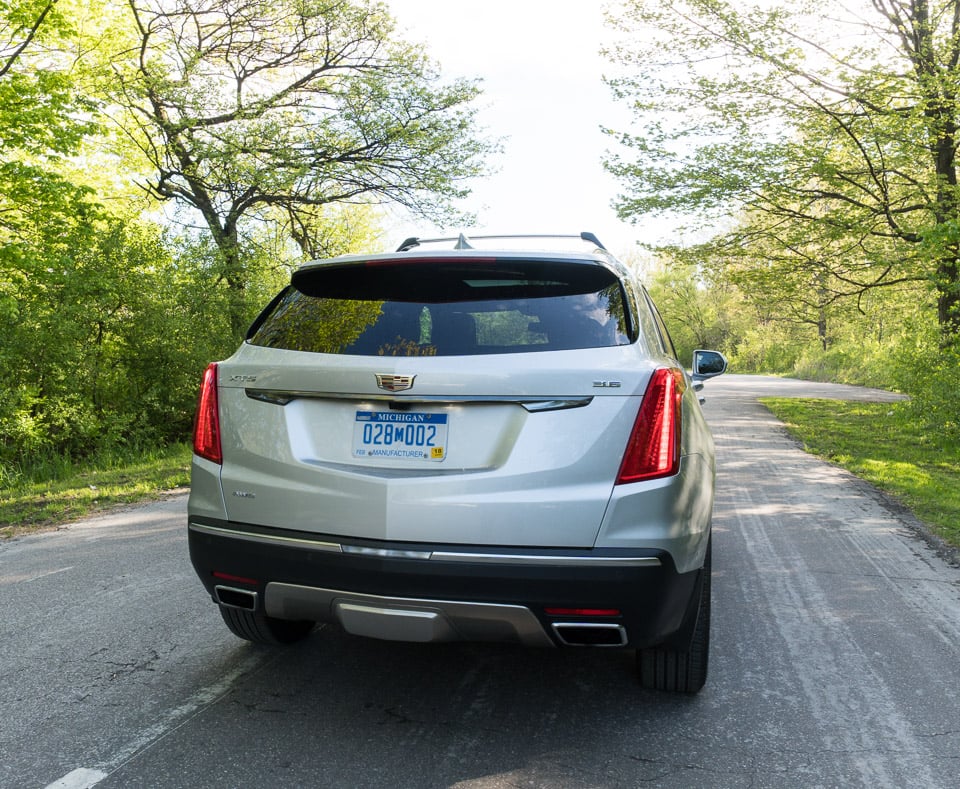 The quick-shifting new 8-speed automatic transmission is smooth as butter, and combined with the lighter chassis makes the XT5 feel more responsive than the old SRX. Along with cylinder deactivation and stop/start tech, it now does a little better on mileage too. Fuel economy is rated at 18 mpg in the city and 26 mpg on the highway – an improvement of about 2 MPG in the city and 3 MPG on the highway compared to the prior vehicle. I averaged about 23 mpg during my drive.
On the road, the XT5 handles well, with good passing power and a smooth, supremely quiet ride. Its suspension is definitely on the soft side, but that helps it swallow up speed bumps and potholes, which are plentiful in and around my hometown of Chicago. The variable-assist electric power steering system is nicely balanced, offering just the right amount of assistance for every driving condition.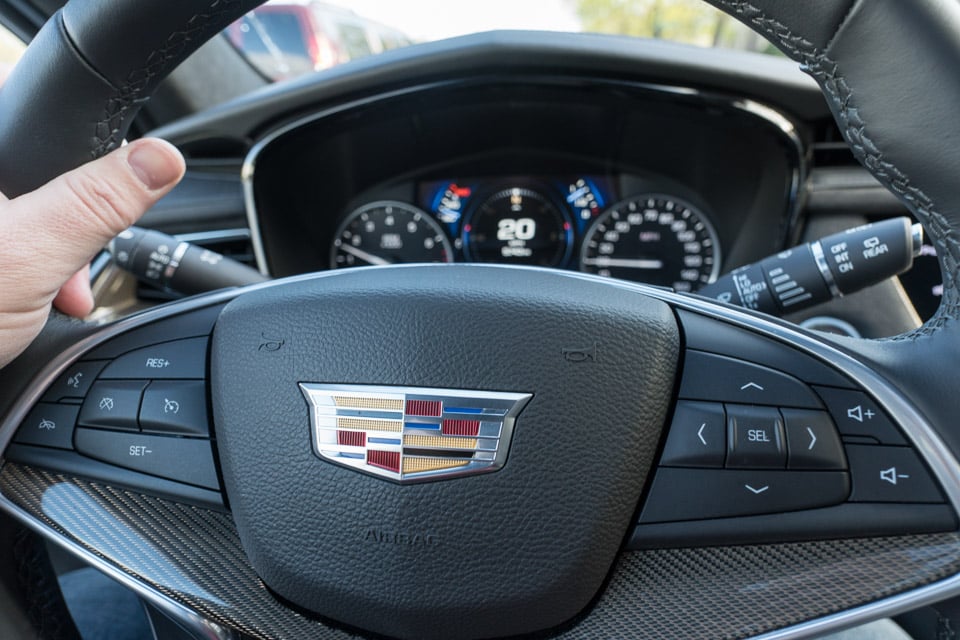 The shift lever for the 8-speed transmission does take a little getting used to, as it springs back to center when shifting, and has an unusual offset placement of reverse gear, which makes parallel parking a bit more of a chore than it needs to be. I also wasn't crazy about the start/stop tech, which is a bit more jarring than some other implementations – and I could find no way to shut it off. Sure, it saves a little fuel, but it can get annoying in traffic.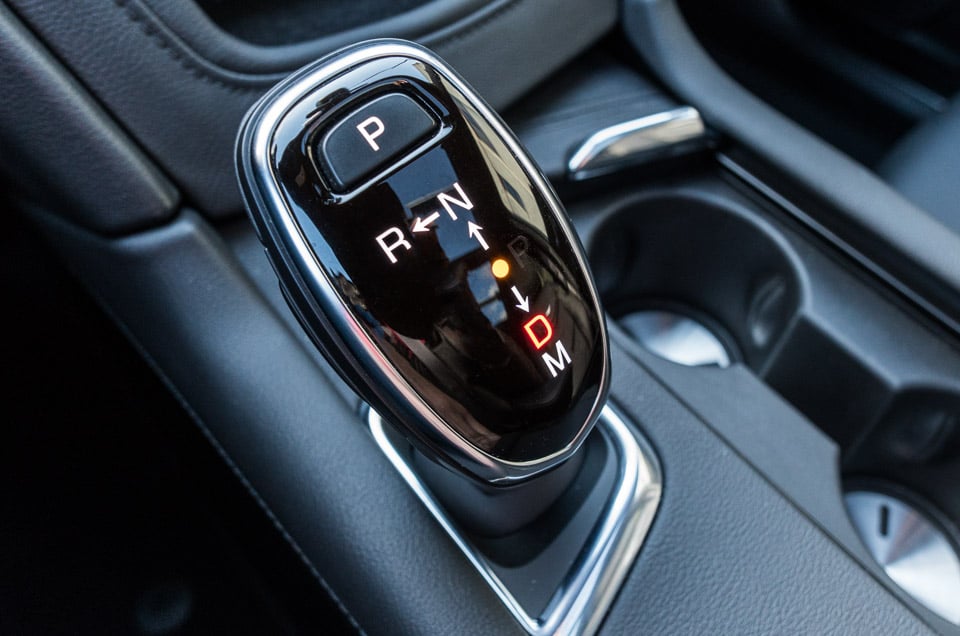 Inside is where the XT5 Platinum really shines, offering up what is arguably the best styling in the entire Cadillac lineup – right up there with the elegant CT6 sedan. It's clean, smartly organized, and virtually devoid of the shiny piano black plastic which has plagued other recent Caddies. Instead, there's rich and soft microsuede on the dash, pillars and headliner, tinted carbon fiber trim, and a clean, linear style to the entire cockpit.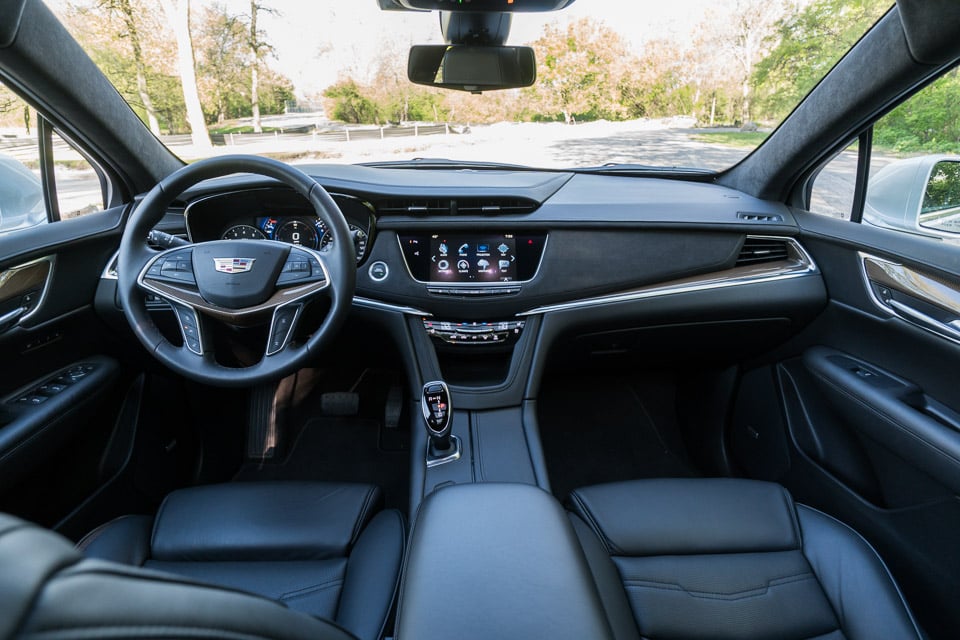 Everything has a high-end look, and fit and finish are excellent throughout. I'd say the styling is quite masculine when done up in Jet Black, but in the available Maple Sugar leather and wood trim, it skews more feminine.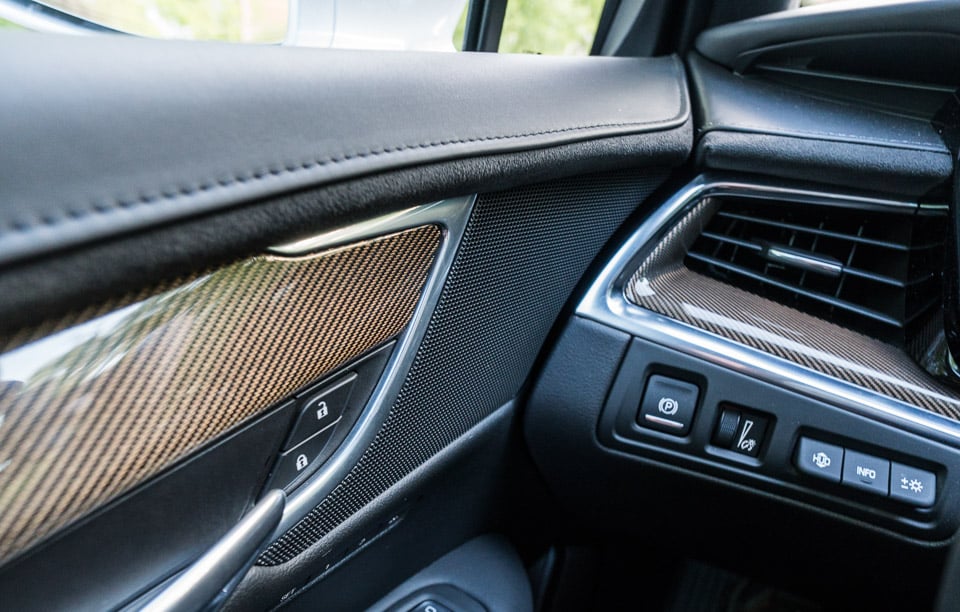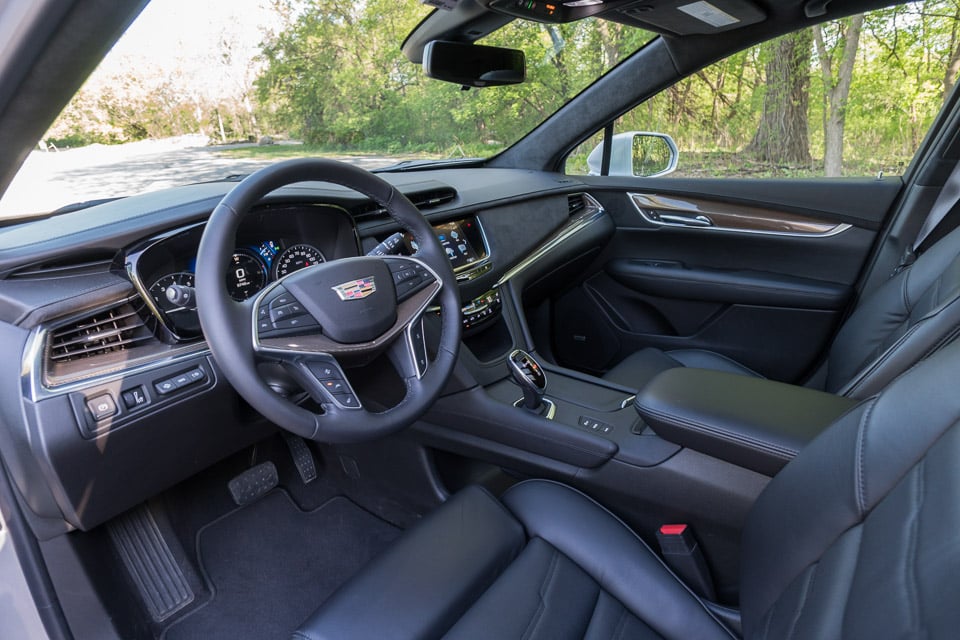 The stitched semi-aniline leather seats are superbly comfortable, with plenty of adjustments, including lumbar support, and leg bolstering. Both front seats get heat and ventilation, while the back row gets heat. A dual-pane panoramic window brings in lots of light, though the optional roof rails on my detracted from its looks a bit.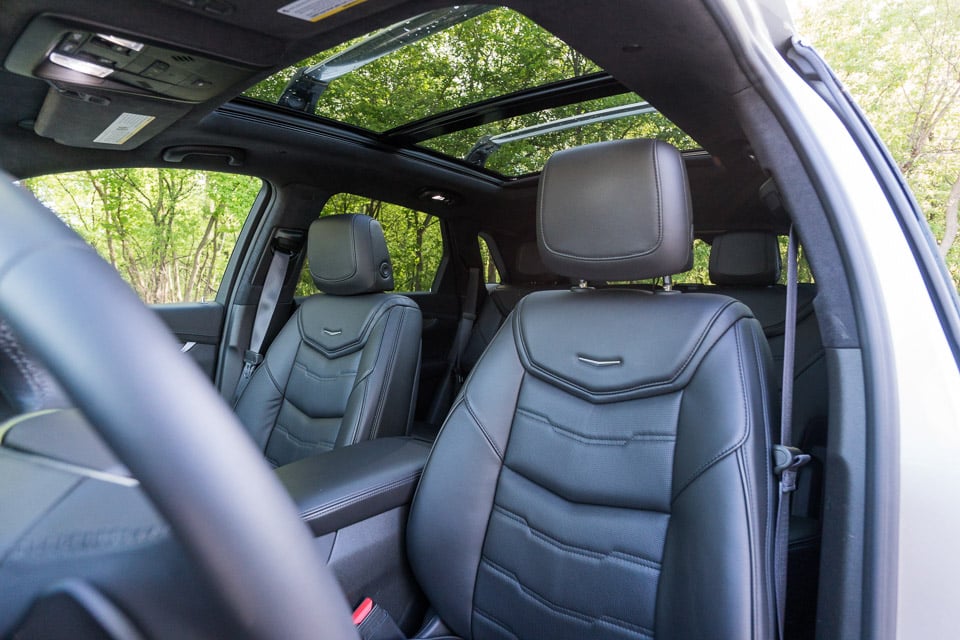 The 14-speaker Bose premium surround system sounds excellent – as good as any system I've heard in any GM car, with plenty of punch, and crisp, distortion-free audio. The 8″ touchscreen display is easy to use, and offers Apple CarPlay and Android Auto integration. There's a nice mix of physical and touch-based inputs, which makes interacting with the infotainment system and climate controls simple and intuitive. In addition to dual USB ports for each row, there's a wireless Qi charging dock in the armrest, though my iPhone 7 Plus wouldn't quite fit inside its big Mophie battery case.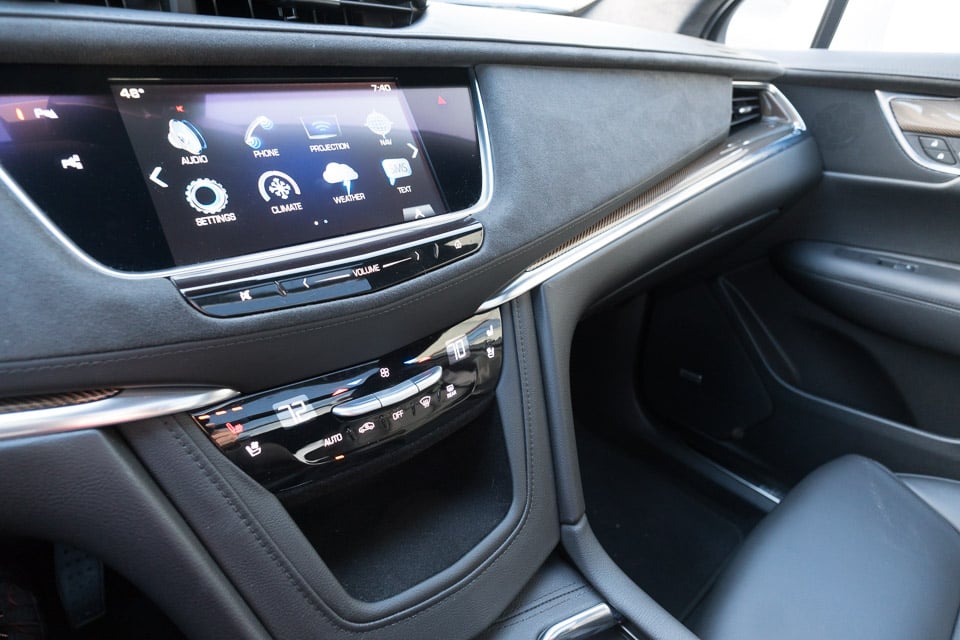 Legroom and headroom is great for all passengers. With the driver's seat pushed back to accommodate my long legs still left me with plenty of kneeroom sitting in the back. The comfortable seating surfaces and ample padding found up front also are there for those sitting in back. The rear seats also fold in a 40/20/40 configuration, offering lots of versatility for transporting longer items like skis while still transporting two passengers in the back row.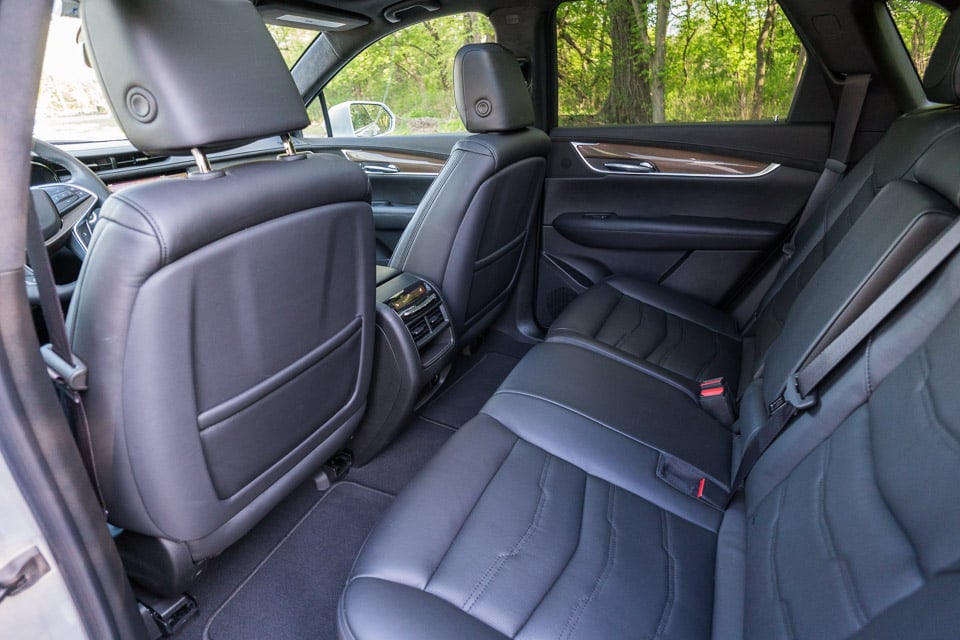 There are plenty of nice high-tech bells and whistles too, ranging from a wide angle LCD rearview mirror, to a heads-up display, and a large and well designed driver information display. Standard safety gear includes blind spot monitors, surround vision, rear cross-traffic alert, forward collision alert with pedestrian detection, lane-keep assist, front automatic braking, and front and rear park assist. The optional driver assist package adds an excellent adaptive cruise control system, automatic collision braking, and automatic seat bent tensioners – which snugly adjust to you when you set off. It's all in the name of safety, but it's a weird sensation to get used to.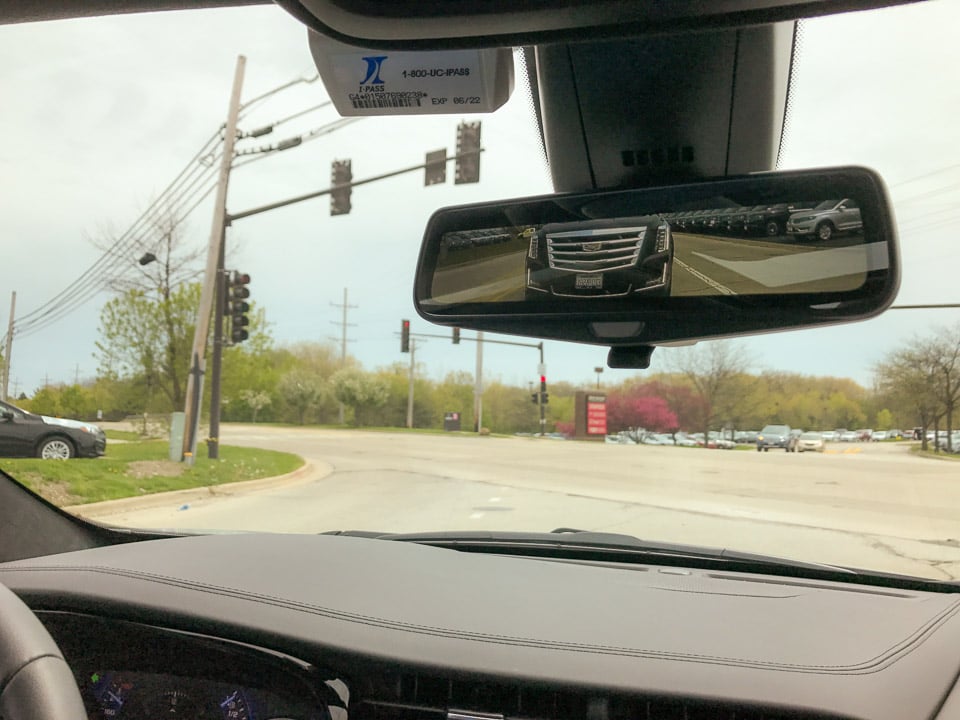 Cargo space is very good at 30 cubic feet with the rear seats in use, and 63 cubic feet when the rear seat folded down. That space is made even more useful with the installation of the optional cargo rail. This sliding rail came in handy when I wanted to bring my wife a birthday cake and was able to lock it in tightly behind the rack so it didn't slide around and ruin the icing. The power liftgate also offers a handy foot gesture control so you can open it while your hands are full.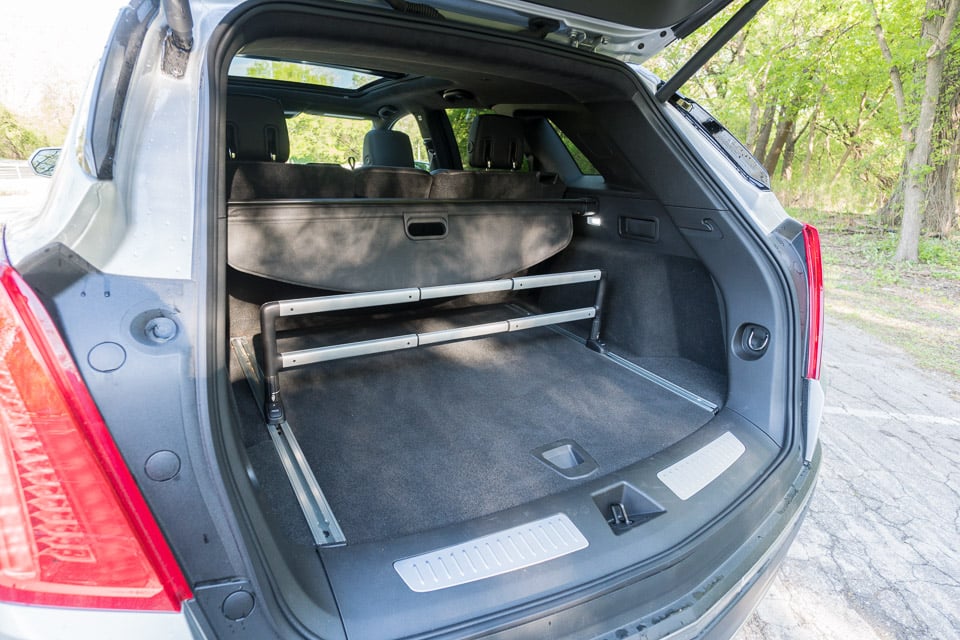 Cadillac's current lineup of vehicles is as good as it's ever been, with powerful and dynamic cars like the ATS-V and CTS-V, extravagant executive rides like the CT6 and Escalade, and rounding things out with a very nicely sorted crossover SUV in the XT5.
Now, I'd love to see them make an XT5-V performance edition someday that could go up against cars like the F-PACE and Porsche Cayenne. Something with a bit more oomph and sharper handling would make a great complement to Cadillac's comfort and utility which handily bests both of those vehicles.