Agera RS Crashes in Testing, May Live Another Day
koenigsegg agera rs | May 15, 2017
---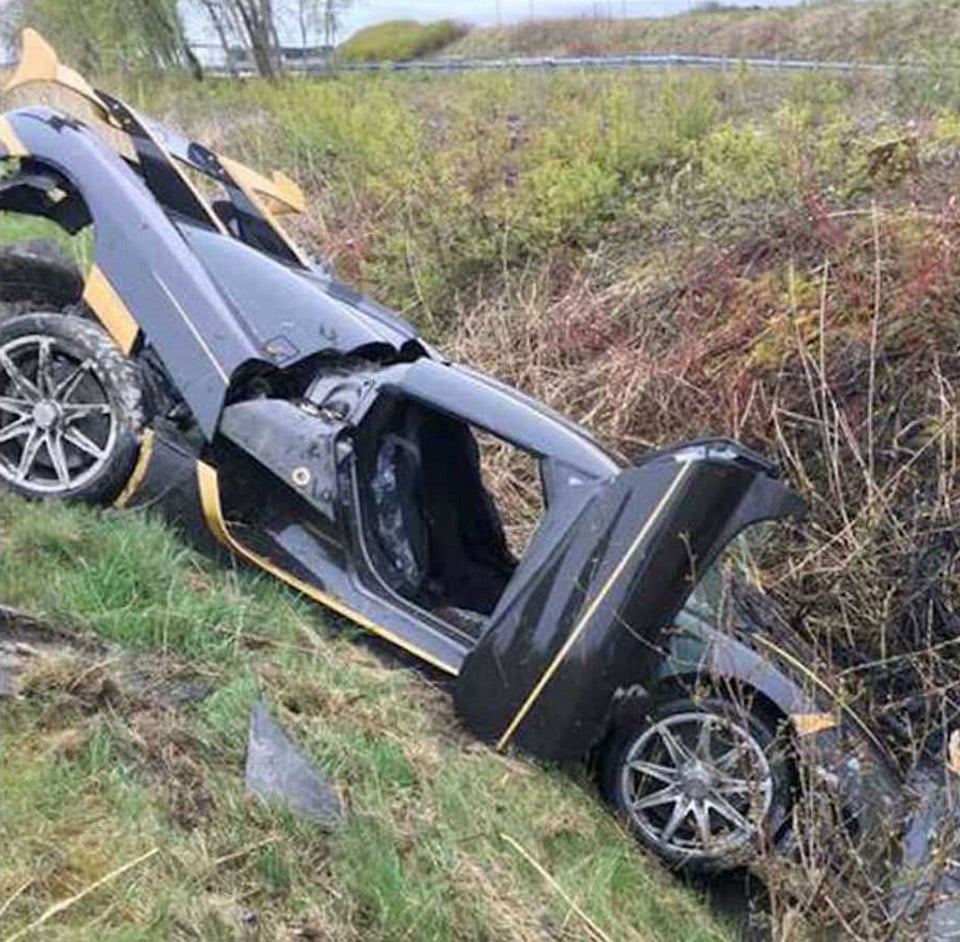 When manufacturers build exotic super cars with loads of power and high-tech construction methods, they are often able to survive crashes that would send lesser cars to the junkyard.
Recently a driver was testing out an ultra rare Koenigsegg Agera RS on a circuit in Sweden. The track was wet and the driver lost control and crashed the car. Koenigsegg says that its investigation so far has turned up no technical issue that could have led to the accident. The bodywork of the car was badly bashed up, but apparently there was no structural damage to the chassis. Both the driver and passenger in the car were taken to the hospital and released.
There are only 25 Agera RS cars in existence and all of them are sold already. It's unclear what will happen to the the Agera RS involved in the crash.