NIO EP9 Makes the Fastest Lap of the Nürburgring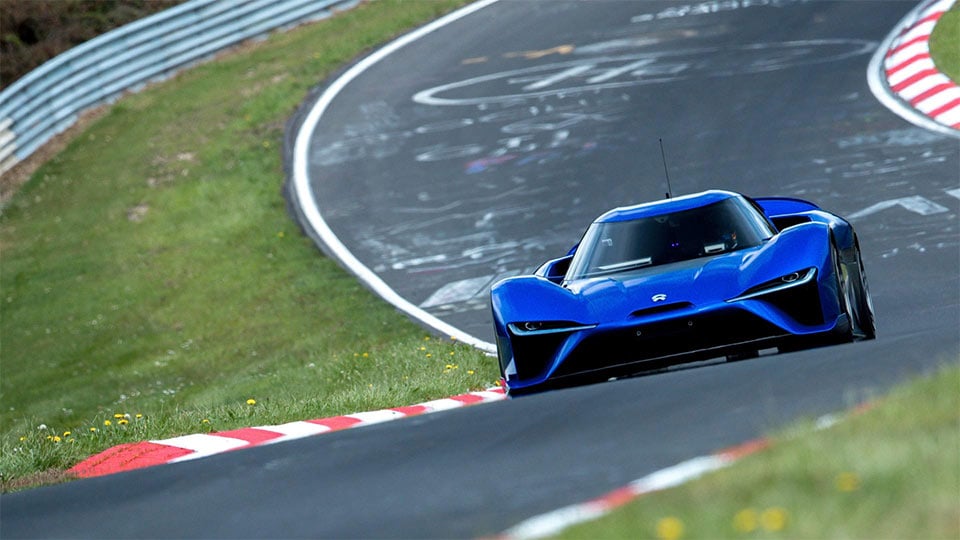 Electric cars aren't always about being green. Sometimes they are about being fast. Take the NIO EP9 electric supercar, it isn't just fast, it's insanely fast. In fact its makers say it recently captured the overall lap record at the Nürburgring Nordschleife with a ridiculous lap time of 6 minutes, 45.9 seconds.
That makes it not only the fastest EV, but the fastest production car ever around that track. The EP9 has the equivalent of 1342 hp and a top speed of 194 mph. It can accelerate VERY fast at 0-124 mph in 7.1 seconds. The onboard footage is pretty darned insane, and anyone who says electric cars are completely silent needs to listen to this madness:
NIO has announced that it will be making ten more EP9 cars with each made to order, with a price tag of a cool $1.48 million.