Workhorse W-15 Electric Truck Might Get Consumer Version
EV | pickups | workhorse w-15 | May 24, 2017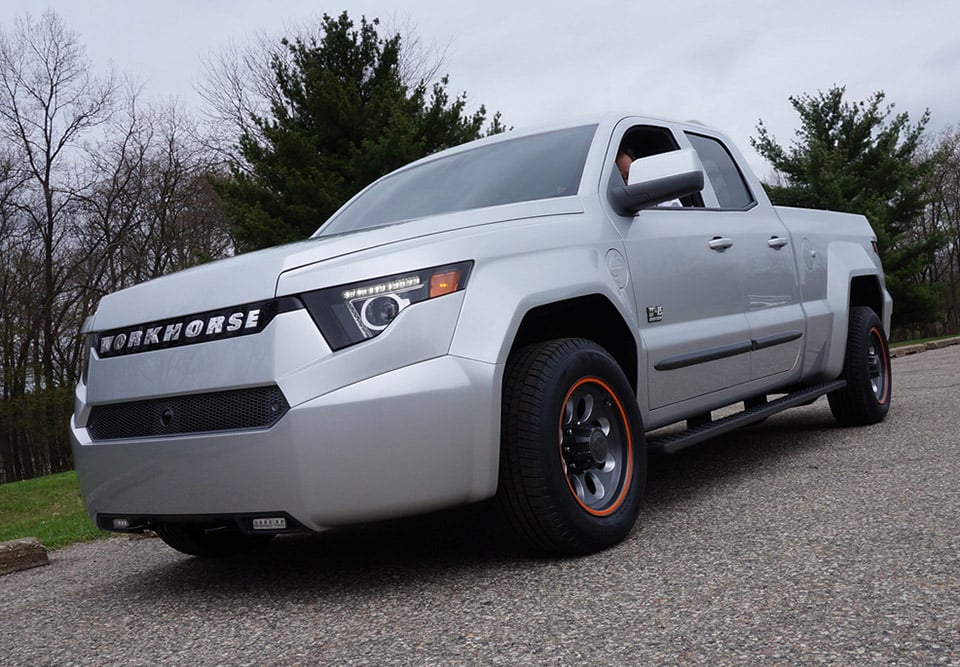 Earlier this month,Workhorse unveiled its W-15 electric truck that was aimed at fleet and pro users out there. The truck had some cool features like 460 electric hp and the ability to hit 60 mph in 5.5 seconds. The electric only driving range is 80 miles, while the Chevy Volt-like gas range extender means you can drive all you want without plugging in.
The truck can also tow 5,000 pounds and has a cool electric outlet built in. That electric outlet lets you use your tools from the truck's battery pack. Workhorse says that the fleet version of the truck garnered so much attention that it is now considering a consumer version.
You can register your interest over on the Workhorse site and they'll get in touch when it's time to order. I'd bet the main difference between the fleet W-15 and a consumer version would be cost and trim, the consumer version will probably have fancier trim and cost more.