Rolls-Royce Sweptail Custom is a Throwback to the '20s
rolls-royce | rolls-royce sweptail | May 29, 2017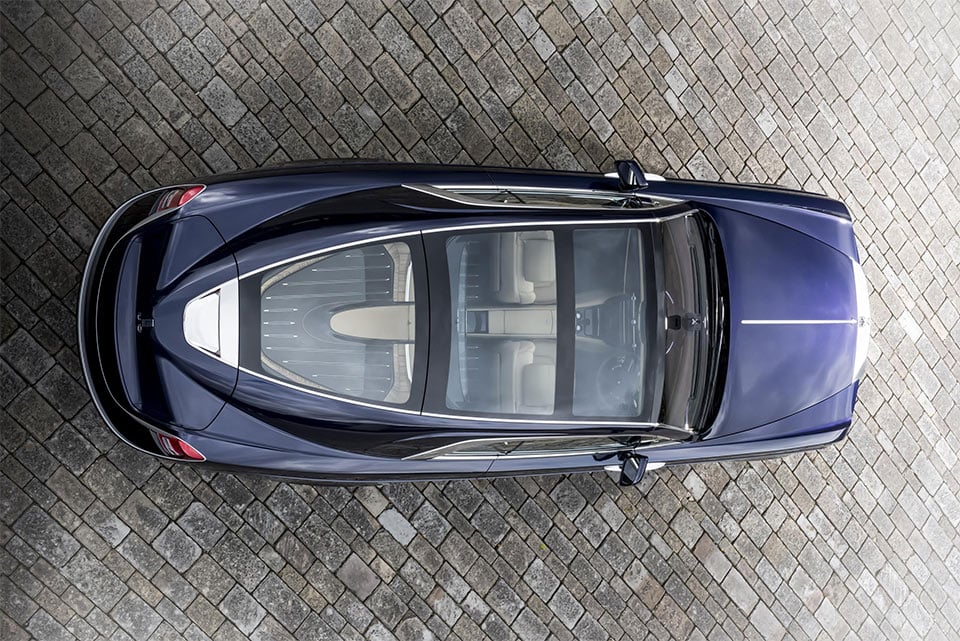 Somewhere, a very wealthy Rolls-Royce fan approached the automaker with the idea for a completely one-of-a-kind car. The car has been dubbed the "Sweptail," and it is the result of the vision of the buyer who wanted a 2-seat Rolls that was a nod to the Rolls-Royce cars of the 1920s.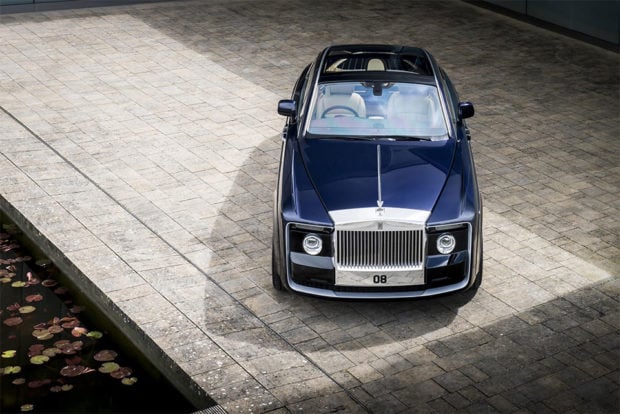 Rolls-Royce stops short of saying just who purchased the coachbuilt car, but noted that the buyer was a collector of vintage Rolls cars, yachts, and other extremely expensive things. The car was presented to media for the first time at the 2017 Concorso d'Eleganza at Villa d'Este.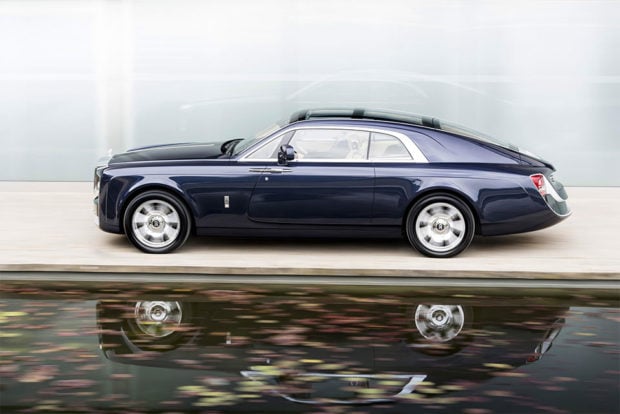 The car certainly has some very cool touches. The interior work, made from woods like Macassar Ebony and open-pore Paldao is beautiful. However, I don't like how the rear of the car looks, and the headlights are not attractive. But it's not my money.
Naturally, the car has a full set of Rolls luggage and a hidden hand-built mechanism that deploys champagne and crystal flutes; open container law be damned.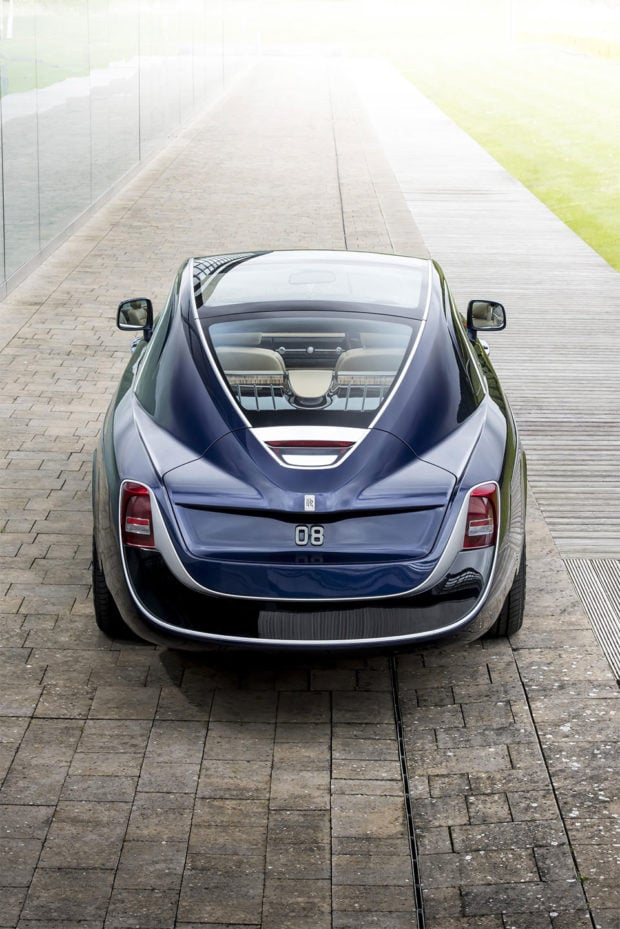 Nobody knows exactly how much this car cost its buyer, but I've seen it rumored online that the number was somewhere North of $12 million.