Bowler Bulldog Gets the Heart of an F-TYPE
bowler | bowler bulldog | jaguar | jaguar f-type | May 30, 2017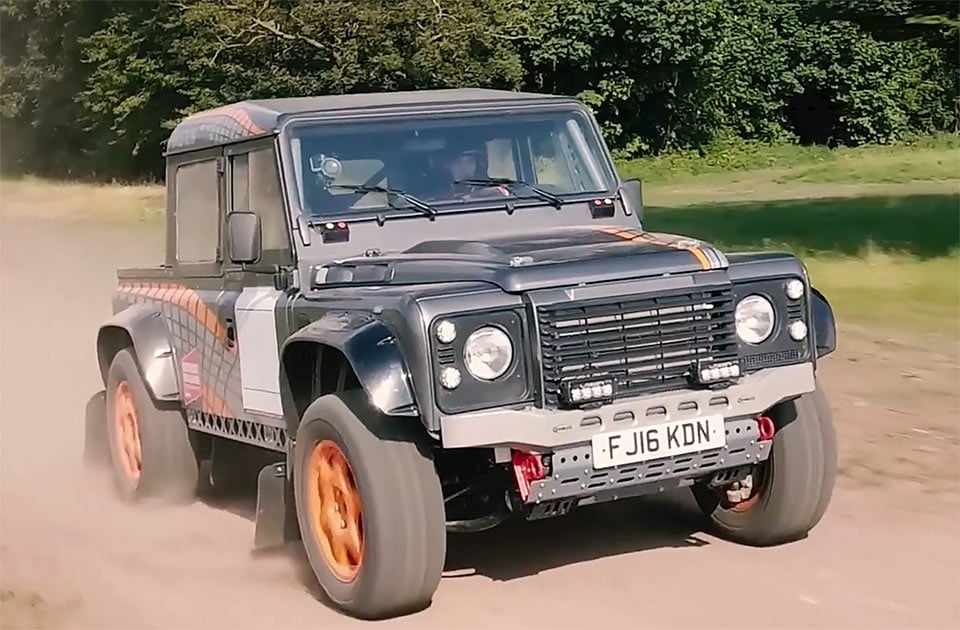 Bowler has been making some awesome rally trucks over the years, with the current version being the Bowler Bulldog. Normally this truck gets a rather ordinary 3.0L diesel V6 engine under the hood making 300 hp and 515 lb-ft of torque. Now Bowler is showing off a special of the Bulldog that gets something else under the hood.
This unique version of the truck steals the gas supercharged V6 engine out of Jaguar F-TYPE. Retuned, that engine makes lots more power – 440 horses to be exact, but you can bet it gives up torque to that diesel. Still, it's bound to be an impressive off-roader.
Sadly you can't order a Bulldog with that Jag V6 under the hood, this one is a one of a kind. Chances are with enough green in your hands Bowler will build you one though.