Faraday Future FF 91 to Race up Pikes Peak
EV | faraday | faraday future ff 91 | June 6, 2017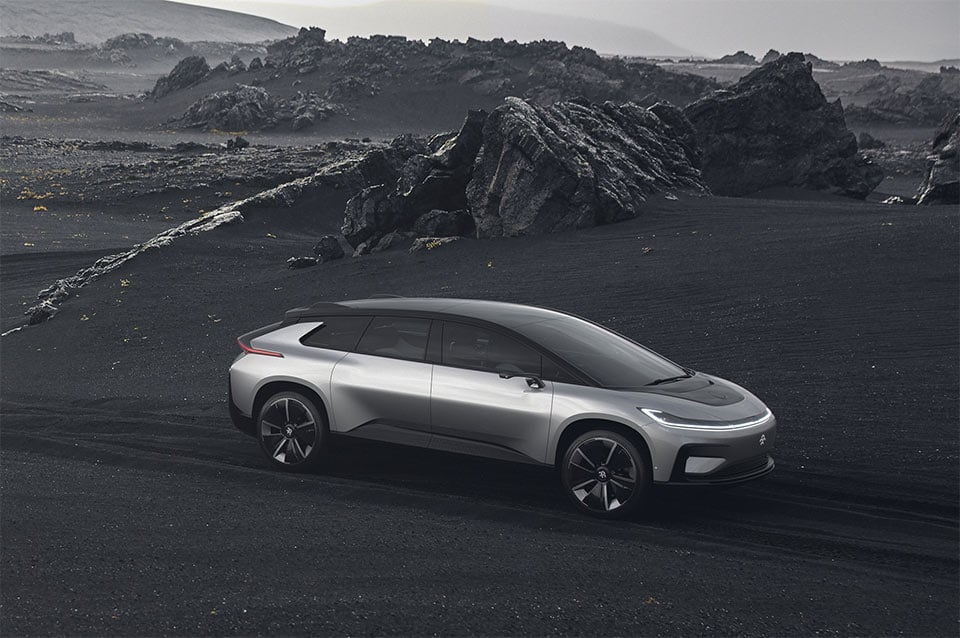 Having lived in Colorado Springs for nearly a year now, I have been up the road to Pikes Peak several times. Now Faraday Future has announced that it's odd looking, but speedy FF 91 EV will be racing up the peak as part of its development. The car is said to offer up 1050 pure electric horsepower, and reaches 60mph in just under 2.4 seconds in a straight line, but little has been said about its handling abilities. Pikes Peak should help to prove that it can handle curves too.
It's not uncommon to see camouflaged cars in development crusing up or down the challenging mountain road. The last time I went up I saw a pair of BMW SUVs wearing disguises coming down. The reason the mountain is used for testing is because it's quite hard on cars and the altitude really gives them a workout. The mountain is also where the Pikes Peak International Hill Climb is held each year.
If you are wondering how hard on cars driving down Pikes Peak is, there is a brake check station half way down to be sure your brakes aren't overheating, and mandatory cool down periods are enforced if your brakes are too hot.