2018 Subaru BRZ tS and WRX STi Type RA Get Official
subaru | subaru brz | subaru brz ts | subaru wrx sti | subaru wrx sti type ra | June 9, 2017
---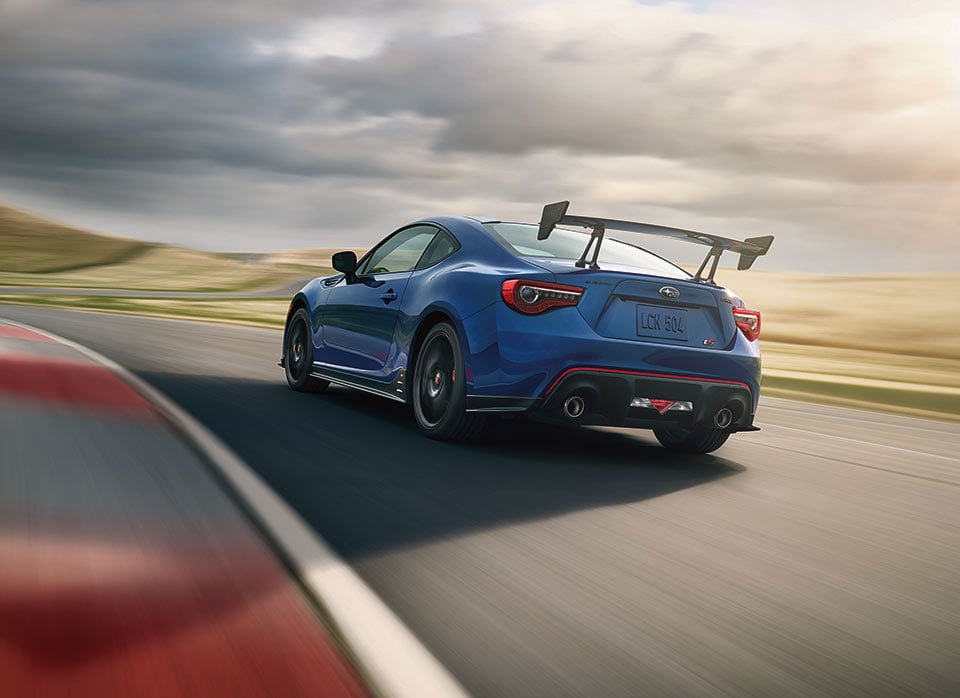 Subaru has stopped teasing the upcoming special editions of the WRX STi and BRZ, and has given up lots of details. What we do know is that the want is strong with both the WRX STI Type RA and the BRZ tS.
The WRX STI Type RA (Record Attempt) will be limited to only 500 units, and gets a 2.5L Boxer engine making an estimated 310 hp. The extra power is thanks to a retuned ECU, stronger pistons, and a cold air-intake. The car gets a revised 6-speed manual with a short-throw shifter. Weight has been reduced through the use of a carbon fiber roof panel and rear wing, removal of the spare tire, and lightweight BBS forged aluminum wheels. The car also gets an upgraded suspension with inverted front struts, retuned VCM, and 6-piston front Brembo brakes and dual-piston rears.
Sadly, the BRZ tS isn't the souped-up performance version we wanted, but it still looks cool. The car still has just 205 hp, but adds special STi-tuned Sachs dampers and coil springs along with flexible V-braces in the engine compartment. It also has subframe draw stiffeners to improve steering and Brembo brakes all around. The STi rear spoiler is an exclusive, and there are STi front, rear, and side under spoilers for airflow and stability. Inside the car has Alcantara upholstery and special logos.
Both cars will hit dealers in Q1 2018. Pricing information on both cars won't come until closer to launch.