Brabus S 213 Mercedes E-Class Wagon is Beautifully Practical
brabus | brabus e series | mercedes-benz | station wagons | tuners | June 12, 2017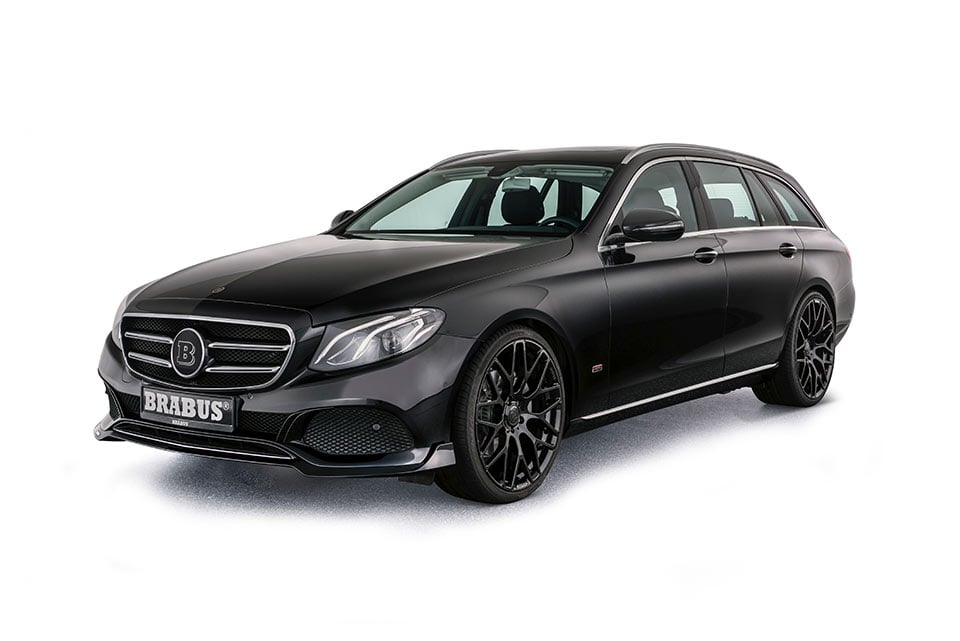 I am very happy to see more and more wagons rolling out to the market. While not all of them are available in the US, it's nice that they are out there as an alternative to SUVs and crossovers. Brabus has put its hands on the Mercedes-Benz E-Class wagon and turned it into something that looks and performs better dubbed the S 213.
Buyers can choose a tuning module called PowerXtra B20 that gives the four cylinder engine peak output of 221 hp and 243 lb-ft torque. Brabus says its tuning module increases power by 34 bhp and 37 lb-ft of torque when fitted to the E 250. The E 43 4Matic can be bumped up to 450 hp and 420 lb-ft torque.
The tuned car gets wheels up to 21-inches in diameter and a modified suspension that can lower the car by 1.2 inches. Other available mods include a front spoiler, side air intakes, and a rear diffuser. All the Brabus gear comes with a 3-year 62k mile warranty. Pricing on the mods is unknown.