Novitec N-Largo is a Widebody, Blown Huracan Spyder
lamborghini | lamborghini huracan | novitec | novitec n-largo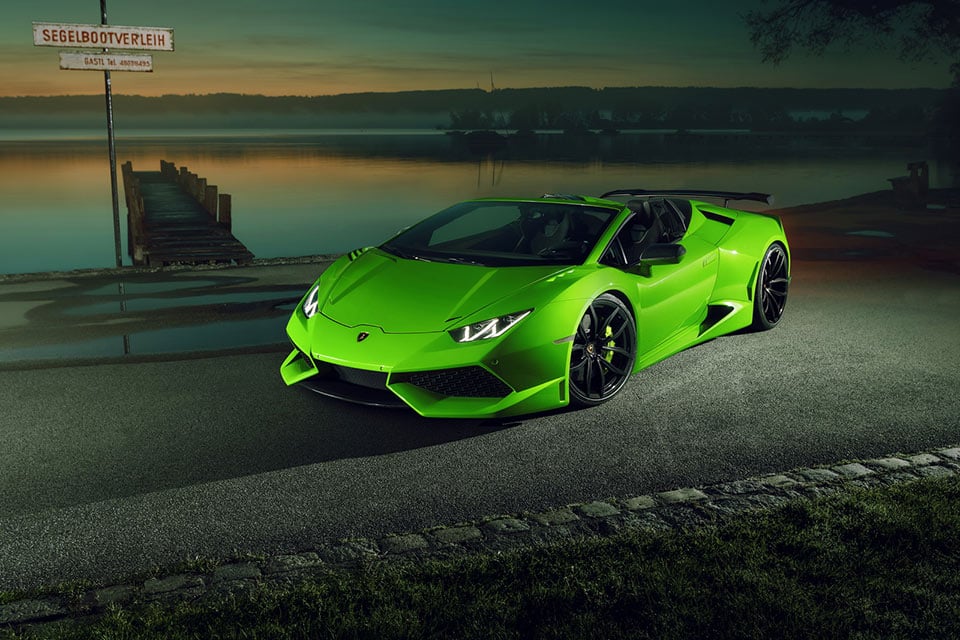 What do you do if you want a Lamborghini Huracan Spyder, but a stock Lambo is still too boring for you? You go to the folks at Novitec and you buy the Novitec N-Largo. The car starts life as a Huracan Spyder, but it is heavily massaged to bring a lot more performance to the table.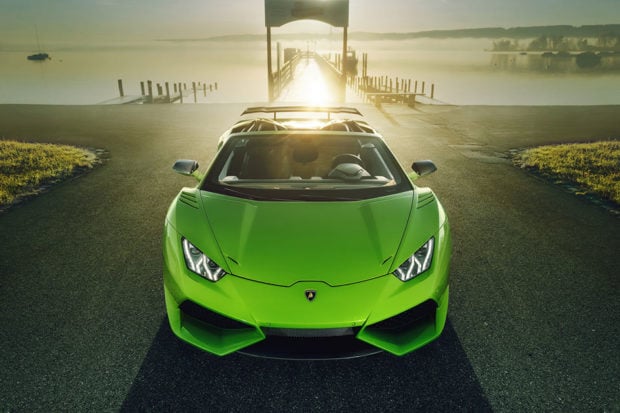 Novitec will make just 11 of the vehicles, and each of them packs a supercharged Lamborghini engine in back that now makes an astounding 860 horsepower. After the addition of a carbon fiber widebody kit, the car now measures 204 cm (~80.3″) across.
The special bodywork was tuned in a wind tunnel and promises outstanding aerodynamics. Among the parts is a new and more aggressive front bumper, which reduces axle lift. The special front fenders have three slots on each side for ventilation for brake cooling and improved aerodynamics. The car rides on custom forged 20- or 21-inch wheels.
The finished product looks like it was actually made by Lamborghini rather than fitted with aftermarket parts. Pricing is unannounced but it is a hopped up tuner Lamborghini, so if you have to ask…