2018 BMW 6 Series Gran Turismo is Wagon-ish
2018 | bmw | bmw 6 series gran turismo | BMW 6-series | June 14, 2017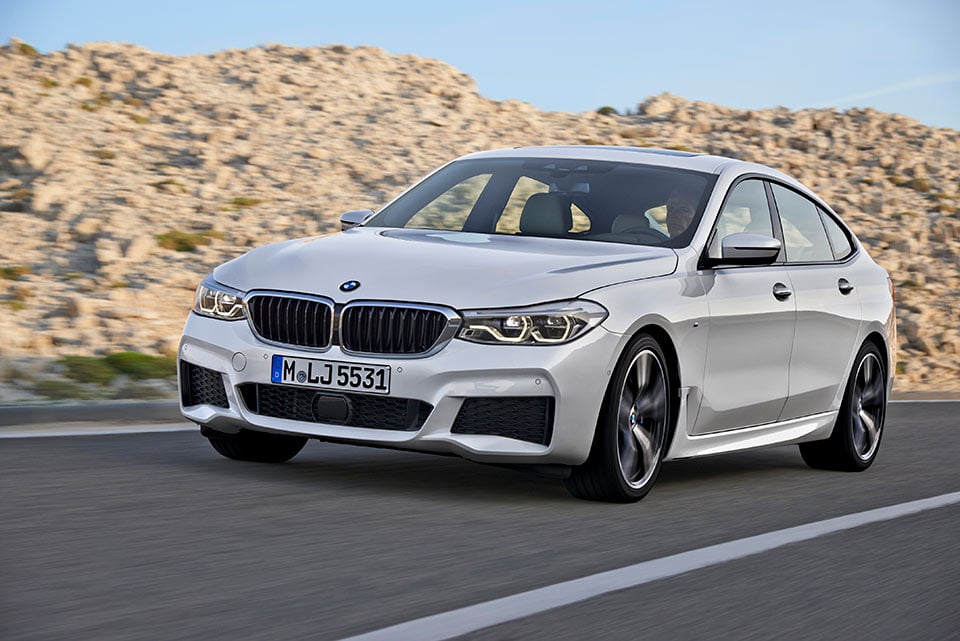 I like lots of wagons, sedans, and coupes. Unlike some others out there, I'm not going to come out and say the BMW 6 Series Gran Turismo is ugly, but it is a weird part wagon, part sedan design. Somehow it's actually pretty cool looking to me. The BMW 640i xDrive arrives this fall with a 6-cylinder BMW TwinPower engine making 335 hp and 332 lb-ft. of torque, and an 8-speed Steptronic Sport automatic transmission. Combined, these launch the rather large car to 60 mph in just 5.1 seconds.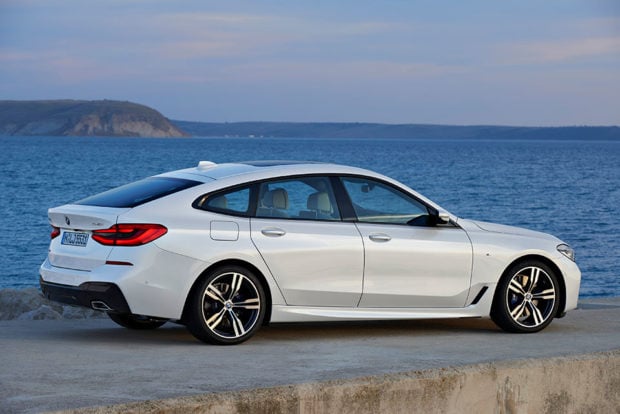 The car has a long 120.9 inch wheelbase, and rear headroom is impressive at 38.5-inches so it should hold full-size adults in the back seat. Other features include standard Icon Adaptive Full LED headlights with hexagonal LED tubes for daytime running lights.
To improve aerodynamics, the car has an active grille up front, air curtains, air breathers, and an active rear spoiler that deploys at 75 mph and retracts below 50 mph. An M Sport Package will be offered with special wheels, a run-flat tire option, and different air intakes, side skirts, and rear aprons.
The BMW 640i xDrive will start at $69,700(USD) plus $995 destination and handling.