Acura NSX-based GTP Race Car for Sale for $350,000
acura | Acura GTP | acura nsx | ebay | for sale | race car | June 14, 2017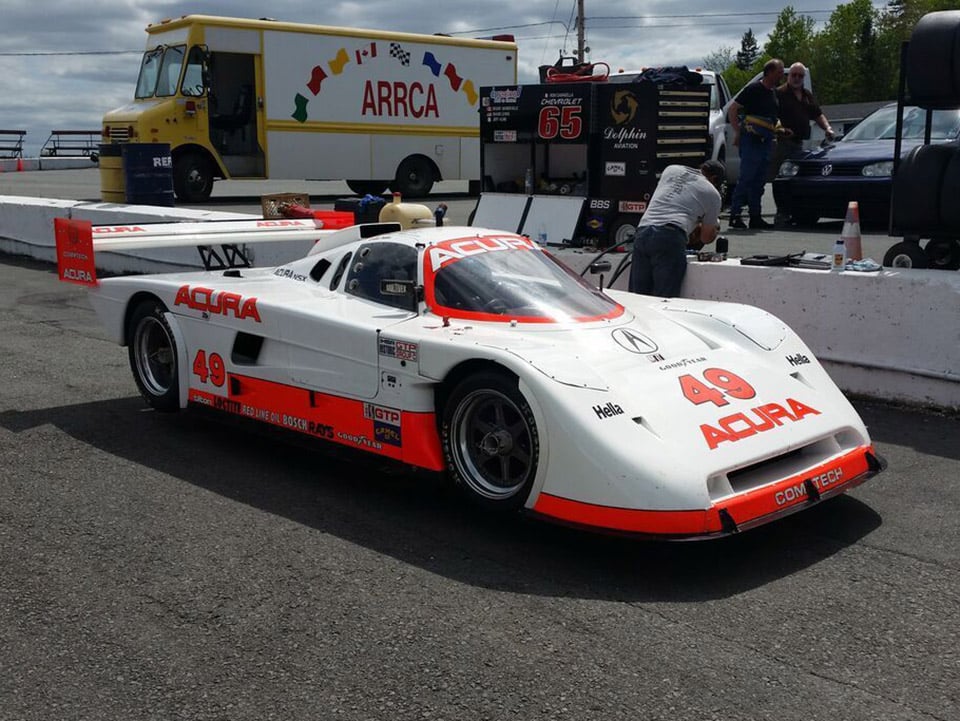 What's there to say that doesn't include dribbling on oneself? Stumbling upon a piece of racing heritage like this is nothing short of breathtaking, and dammit if its asking price doesn't make us wish we were one of North America's elite multi-millionaires.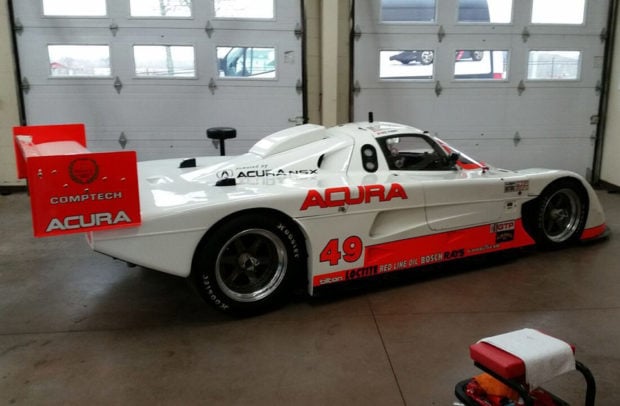 Pipe dreams and financial flaws aside, there really is nothing quite like the thought of buying a bonafide vintage race car just because you can. This particular platform happens to be the right-hand-drive first generation NSX that Doug Peterson spearheaded in the early 1990s. If that name rings a bell it's probably because you are familiar with a performance brand called Comptech, or CT Engineering, an aftermarket Acura specialist with a penchant for superchargers and you guessed it, the NSX.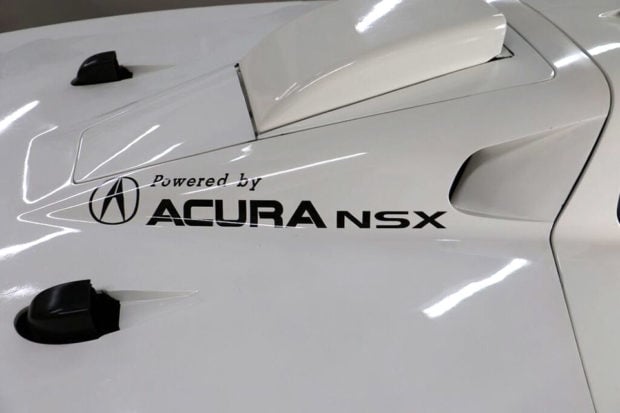 Last seen in 2015 at the Pebble Beach Concours d'Elegance during the Rolex Monterey Motorsports Reunion, this Comptech Racing Spice Acura IMSA Camel GTP Lights race car reportedly ran "in reasonable anger" for the first time since it claimed the 1993 Lights championship. During an interview with its original three-time title-winning driver, Parker Johnstone, Automobile Mag was able to shine a little light on what made this vehicle so special, information that we will gladly pass on to you. You know, just in case a retired $350,000 NSX race car is something you need in your garage.
Sporting a heavily modified NSX 3.0-liter VTEC V6, and generating around 425-440 horsepower (but just a measly 275 pound-feet of torque), this gutted racer languished in a warehouse for decades, and is now ready for weekend romps once more. In order to do so, Doug Peterson, first had to come to the rescue once more, this time in order to get the car ready for the 2015 Rolex Motorsports Reunion.
This meant sourcing an original ECU and an ancient laptop computer in order to reflash the beast's brains so that it would even fire! Equipped with an equally archaic DG400 gearbox and massive gears, this blast from the past is one of the coolest eBay finds in recent memory, so be sure to check the itemized seller checklist below for the complete rundown on what this sale entails.
1- Acura spice race car complete with motor
1- Complete fresh spare Acura motor with clutch/pipes Ect. All fitted.
1- 2nd spare motor dyno fresh less intake
1- Spare nose painted
1- Spare nose unpainted
1- Spare tail
1- Spare Windscreen
1- Complete spare back includes transmission, bellhousing, suspension,etc with dry breaks assembled
10- Minimum gears sets for Acura
10- Minimum gear sets for Buick
1- Pit car – Irvan- Smith incorporated- complete with tools and equipment
1- spare ECU with serial interface- Acura
3- Wheel sets- Acura
1- Assorted – drive pegs and various car specific hardware- Acura
1- New spare axel set with CV's and break in balls- Acura and Buick.
1- Transmission set up Jig- Acura and Buick
Assorted spare fittings, electric bits, etc Acura and Buick
1- Wheel gun and nitrogen regulator – Acura & Buick
1- New spare 10:30 Ring and pinion – Acura
1- Spare dash – Acura
1- software for data logger and ecu – Acura
1- Spare nosebox – Acura
1- Spare radiator – Acura
1- Spare tunnel set -Acura
1- Set spare cooler (either new or soniced) – Acura
2- Set spare dog rings – Acura
1- Laptop computer with software -A cura
Miscellaneous race parts