Lamborghini Aventador SV and Matching Lamboat for Sale
boats | lamborghini | lamborghini aventador SV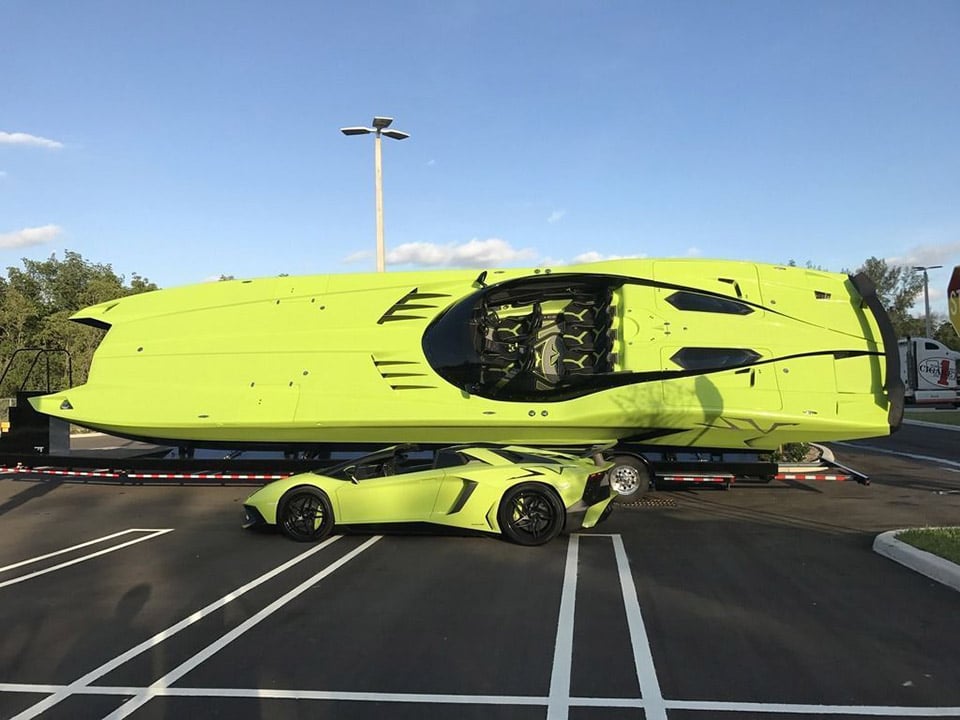 I've seen a dude rolling around Colorado Springs in a bright yellow Lamborghini Aventador SV a few times in the last month or so. If you have never seen one of these cars in person, you know they are awesome, and OMG the sound they make. If you need to add a Lamborghini Aventador SV to your collection, and want a matching speed boat to go with, here is your chance.
The seller is asking $2.195 million for the pair over on eBay. Both the boat and the car are done up in matching bright green hues with black trim.The car is a 2016 Aventador LP750-4 SV Roadster. The custom commissioned 2017 Marine Technologies MTI 52-foot catamaran is MASSIVE. Inside, the boat has some real Lamborghini parts like its steering wheel, headlights, door panels, and waterproofed Lambo HVAC and infotainment controls. It's also got over $10,000 worth of slick LED lighting.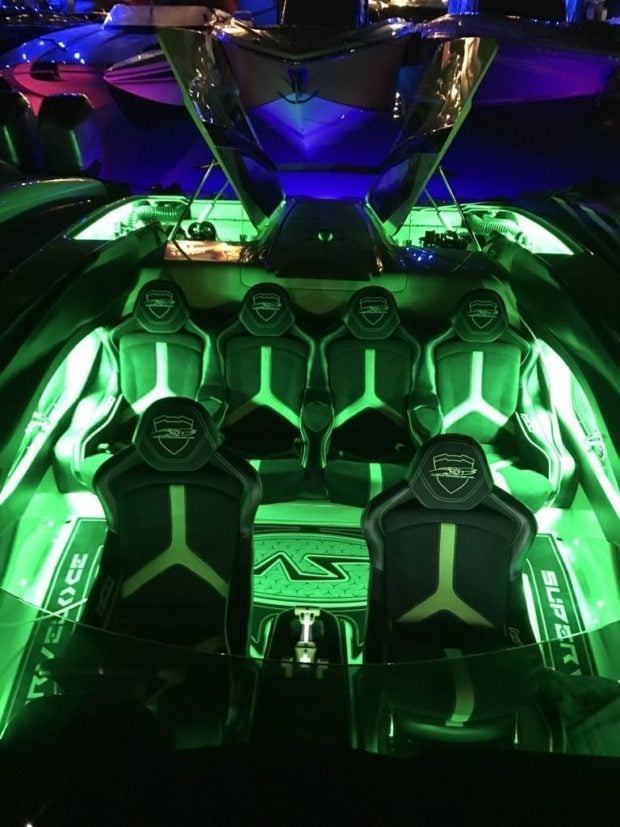 The boat has a pair of 9.0L Mercury Marine V8 engines making 1550 hp with race fuel in the tanks. In theory, the boat can go 180mph. On the other hand, the Aventador SV can hit speeds up to 217 mph. I'd like to see that race.