Jaguar XE SV Project 8 Does 0-to-60 in 3.3 Seconds
jaguar | jaguar xe | jaguar xe sv project 8 | sports cars | June 28, 2017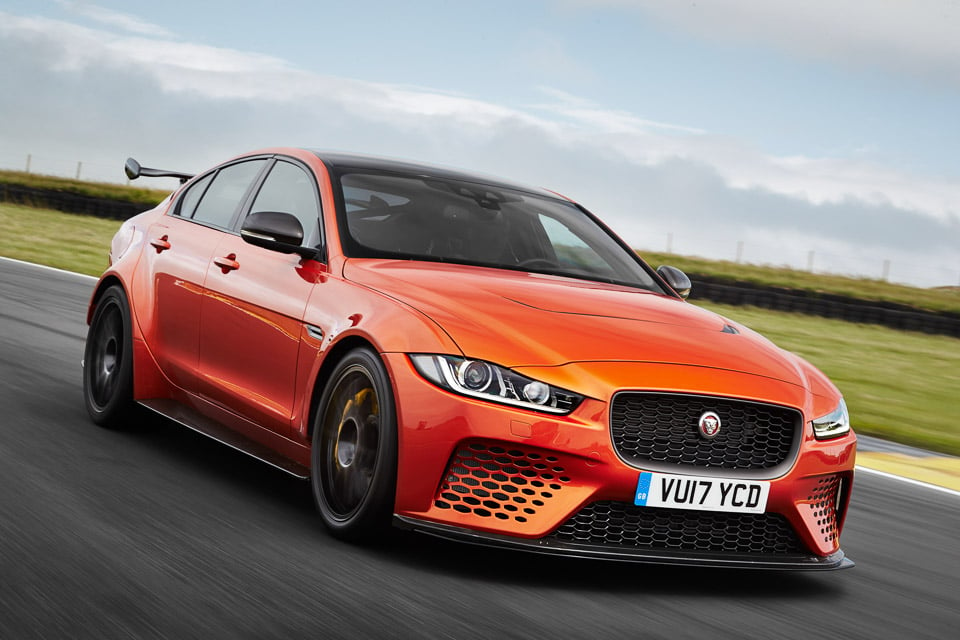 When I first heard rumors that Jaguar was stuffing one of their famed V8 engines under the hood of the XE sport sedan, I wasn't sure that it could be done. But the masterminds at Jaguar Special Vehicle Operations have made it happen. The Jaguar XE SV Project 8 isn't just the fastest and most powerful Jaguar XE, it's actually the fastest accelerating production Jaguar ever – even besting the F-TYPE SVR and Project 7. Now that's impressive.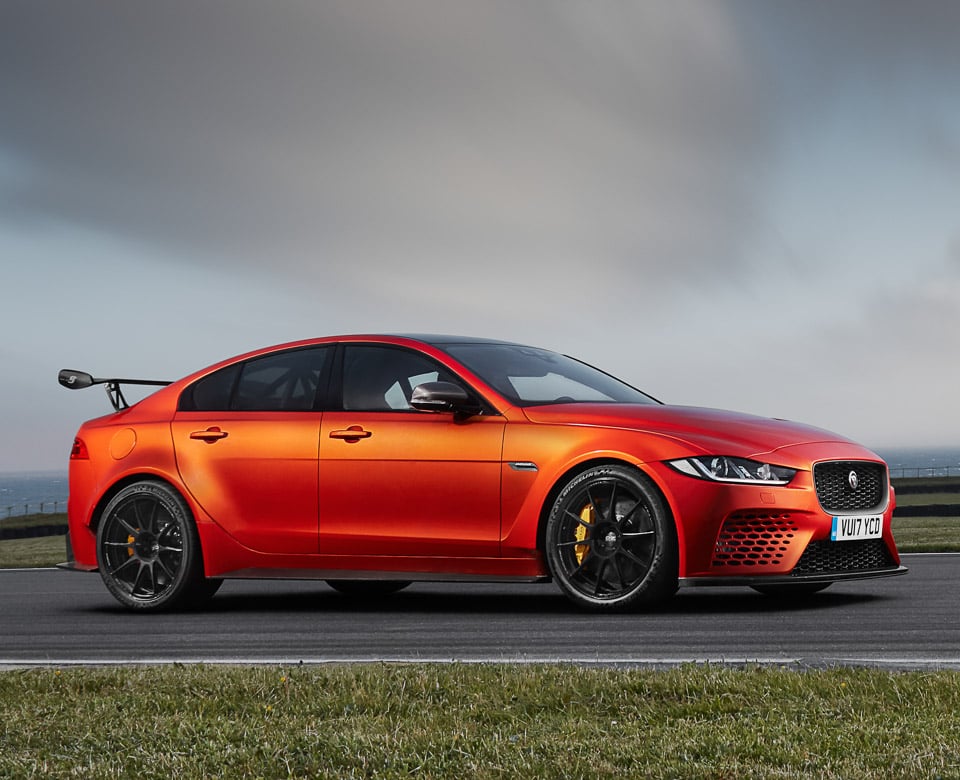 The XE SV Project 8 packs a 5.0-liter supercharged V8 that makes 529 horsepower, and 516 lb-ft. of torque. It only comes in a rear-biased AWD configuration, with an 8-speed Quickshift automatic transmission, and packs a titanium active exhaust system that sounds incredible.
With ample quantities of carbon fiber in the hood, front bumper, side skirts, front wings and rear diffuser, the car weighs in at 3847 pounds, keeping its weight extremely close to top of the line V6 model. It's capable of doing 0-to-60 mph in just 3.3 seconds, and a top speed of 200 mph. Fortunately the car also has 15.7″ front and 15.6″ rear carbon ceramic brakes to help it stop on a dime.
There's a giant wing out back, and other significant aerodynamic upgrades, all of which dramatically increase downforce for improved grip at high speeds. If you look closely, you'll also notice that the wheel wells have been flared substantially, making room for 265mm tires up front, and ginormous 305mm tires in the back. Jaguar SVO decided to go with Michelin's super sticky Pilot Sport Cup 2 tires, which provide an insane amount of grip on track – though speaking from experience, you'll want a second set of tires if you plan on driving this on the public roads in the rain.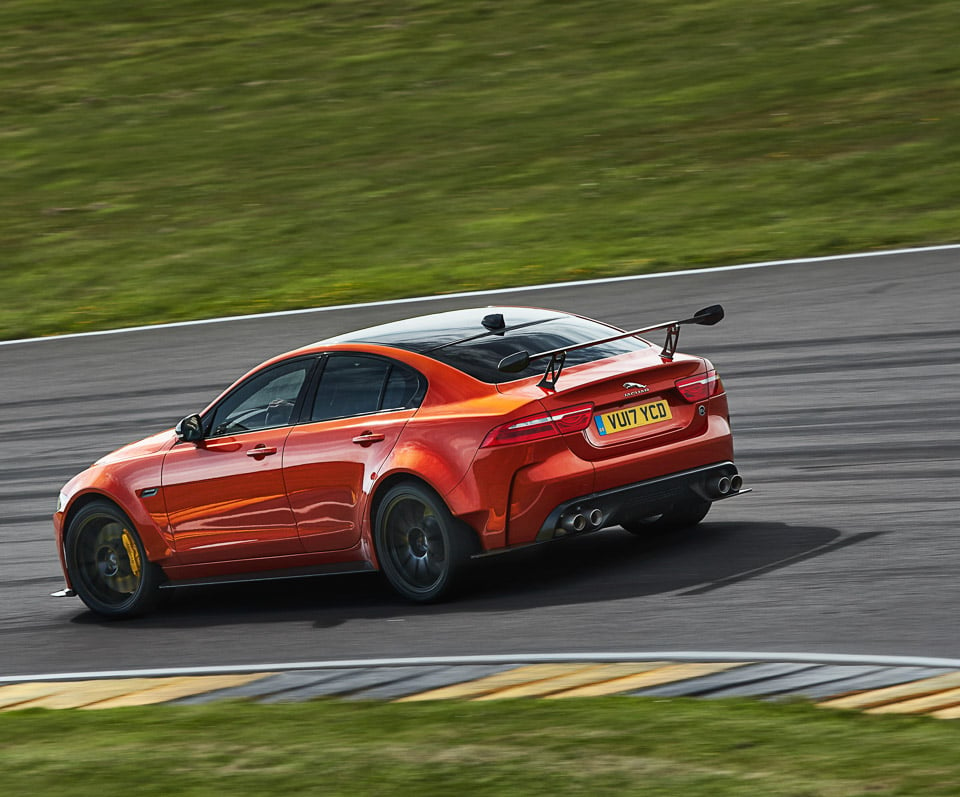 Those outside of the US can opt for a 2-seat track pack as well, which comes with racing seats, and the rear seats replaced with harness retention hoops. Here, it's a more street-friendly 4-seater.
While the orange paint shown here is stunning, Jaguar says the Project 8 can be fully customized from 10,000 different hues, along with custom accent colors, decals, and other personalized touches.
Just 300 of the XE SV Project 8 will be made, and word on the street is that it's going to sell for somewhere close to $200,000, making it the most expensive production Jaguar you can buy too. While it is truly amazing, I'm hoping we see a more accessible V8-powered XE SVR at some point too, which is what we saw happen with the F-TYPE after the limited-edition Project 7 came out.