Ford Mustang Line-Lock: Don't Just Lean Wit It, Lock Wit It
drag racing | ecoboost | ford | ford mustang | Tech Feature | V8 | June 29, 2017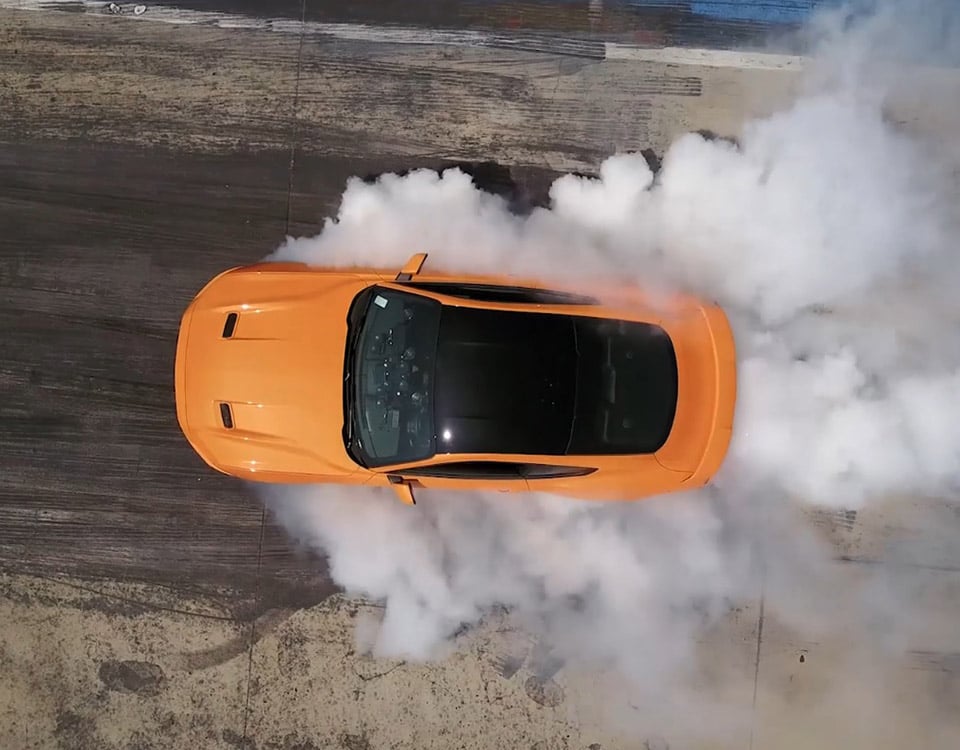 The 2018 Ford Mustang is gearing up to shoot to thrill, and nothing says "rubber is target numero uno" quite like a snazzy track-exclusive tech feature. OK, so the Dodge Demon still retains its place at the head of the shoot first, file police reports later pack, but that doesn't mean America's favorite pony car can't join in on the fun. Thanks to the addition of a standard line-lock launch feature, every new Mustang (from the 2.3-liter EcoBoost engine up) gets a  10-speed SelectShift automatic or six-speed manual that can utilize this useful tool.
Commonly used by drag racers as a means of making a compound more sticky, Ford's slick burnout control feature gives amateur racers the ability to easily (and safely) warm up their tires. 2018 models sporting 12-inch digital instrument displays will also receive an industry-first animation showing a burnout wheel and plumes of smoke in order to "illustrate" line-lock engagement.
By toggling a set of steering wheel-mounted switches, a menu within the instrument cluster allows you to engage the system by pressurizing the front calipers, while a separate button holds them for up to 15 seconds, thus giving further reason to buy stock in tires. Add in the 2018 Mustang's more menacing stance, fresh fascias and hood, tech advancements, and re-synchronized manual gearbox, and we've got one hell of a massive air pollution problem on our hands.
But hey, who cares when you've got overhauled, stronger motors, an all-new 10-speed automatic, performance exhaust modes, and continuously damping MagneRide suspension? Maybe we'll buy stock in race fuel, ear plugs, and popcorn while we're at it too.