Porsche 911 Turbo S Exclusive Series: All That's Gold Does Not Glitter
2018 | porsche | porsche 911 | porsche 911 turbo s exclusive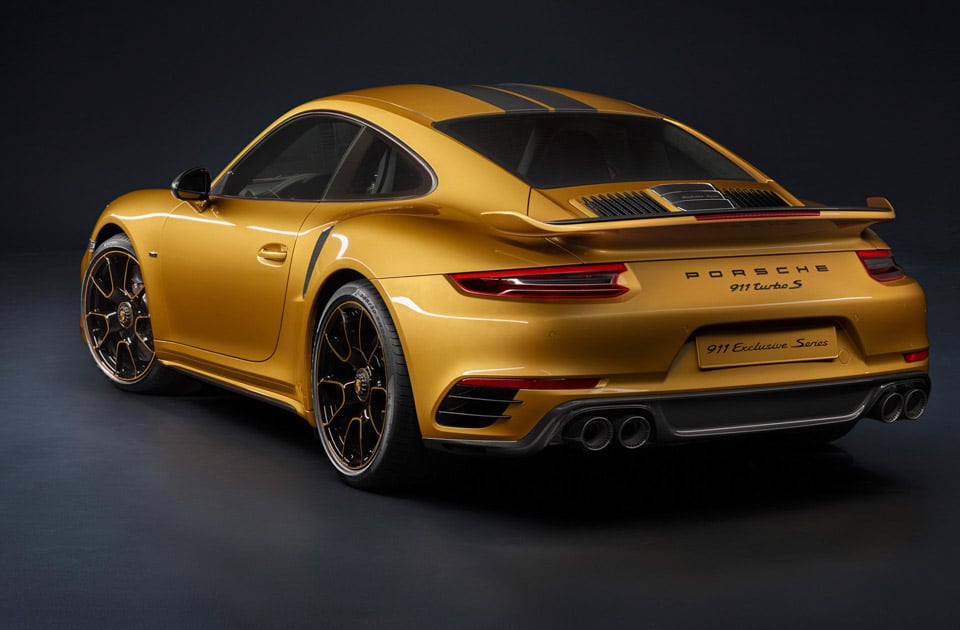 We've talked about the Porsche 911 Turbo S Exclusive Series before. This is the fancy golden 911 with the black stripes, and lots of carbon fiber. In the photos we have seen, the gold color looks super shiny, and has a decidedly yellow sheen to it. I've rather liked it so far.
A new video has been offered up from Porsche to show off the car, and on the video the car looks like a turd on wheels. Do not like. You can watch the video below and see what you think. It does sort of remind me of that goldish hue that seemed to be on every 928 back in the day, only less sparkly. Hopefully, it looks better in person than it does in the video.
If you missed it, the 911 turbo S Exclusive Series is limited to only 500 examples and has 20-inch black wheels with gold accents. That 3.8L turbo flat-6 packs an extra 27hp. Porsche promises a 0-62 mph time of 2.9 seconds.