Novitech Pimps out the Tesla Model X
novitec | tesla | tesla model x | July 11, 2017
Novitec is a company that normally lends its tuning talents to exotics like the Lamborghini Huracan Spyder. The company has announced that it is turning its talents to an electric car for the first time with the Tesla Model X. Upgrades include custom aerodynamic bits, new wheels, and a carbon-ceramic brake system.
The aero bits are wind tunnel designed and include components made from carbon fiber in a high-gloss naked-carbon finish. Parts include a front spoiler lip, promising more stability at high speeds. New rocker panels calm airflow around the sides of the carm and give it a sleeker appearance. The car also gets a new rear diffuser, and custom 22-inch forged wheels made with Vossen as partner.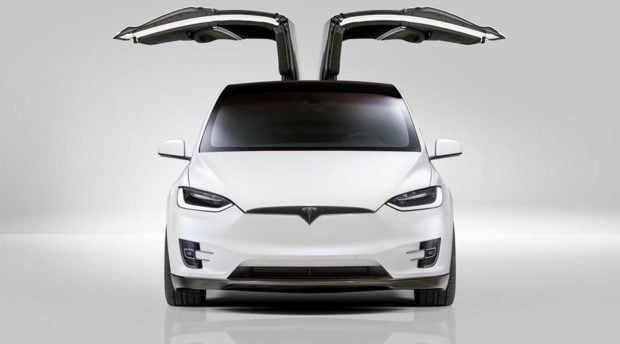 Novitec will also create exclusive interiors at customer request. Pricing on all the parts are unannounced. The carbon-ceramic brakes seem like an odd and costly upgrade for a car that will never, ever see track duty.