Dodge Demon Buyers Can Get Special Insurance from Hagerty
dodge | dodge demon | insurance | July 12, 2017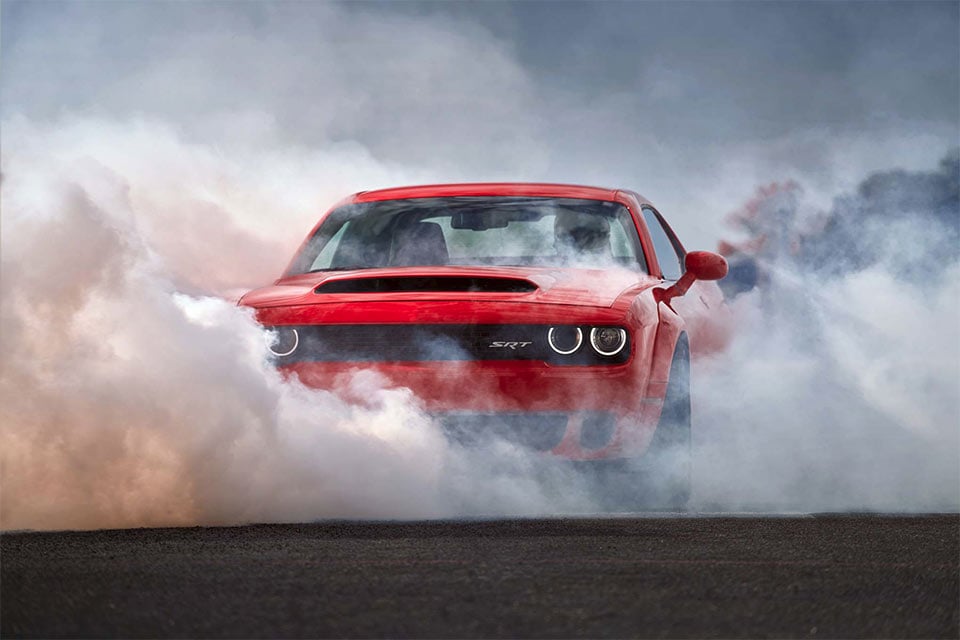 Everyone thinks they are a badass driver until they get behind the wheel of an epic car and try to hoon. You find out really fast that skilled drivers make that stuff look easy, but it isn't. This means that a lot of people buy high-end sports cars like the dodge Demon and promptly crash them while showing off.
This means you need insurance to fix your ride after you do full retard in it. Hagerty is an insurance company that specializes in performance and collector cars, and it has announced that it will be offering all 3,300 North American Demon owners a special insurance policy.
That policy will be a Guaranteed Value policy that provides an up-front agreed value for the car when the policy is written. That means if you try to drift your Demon, and it gets exorcised by a tree in the process, they pay you with no haggling on value of the car. I bet this special insurance is very expensive, and probably has some serious limitations too.