All-new 2018 Buick Regal GS Looks Awesome, Packs 310 Horses
2018 | buick | buick regal | buick regal gs | July 20, 2017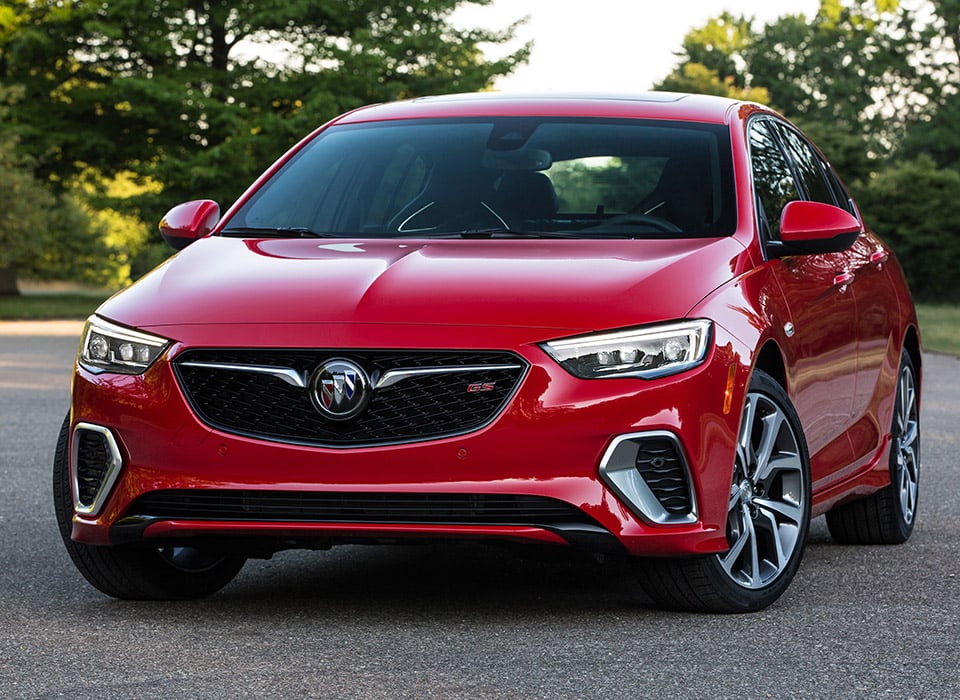 The previous generation Buick Regal GS was a pretty good car, but it suffered from awkward looks, and an uninspiring engine. That's all about to change when the 2018 Regal GS hits dealers. For starters, the new GS looks fantastic – with a much improved overall design aesthetic, sharper and more dynamic lines, and sportier styling overall.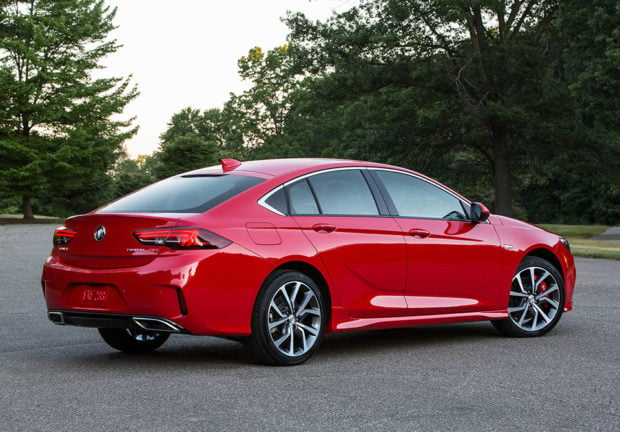 The biggest upgrade is the engine, which is now a 3.6-liter V6 that cranks out 310 horsepower and 282 lb-ft. of torque. That replaces the old 2.0-liter turbo-4, which suffered from some lag, and only had 259 horses. The old engine had a little bit more torque at 295 lb-ft., but I'll take direct throttle response over turbo spool-up any day of the week. Any concerns about decreased fuel economy should be overcome by the new engine's cylinder deactivation tech, which lets it run on 4-cylinders while comfortably cruising down the highway.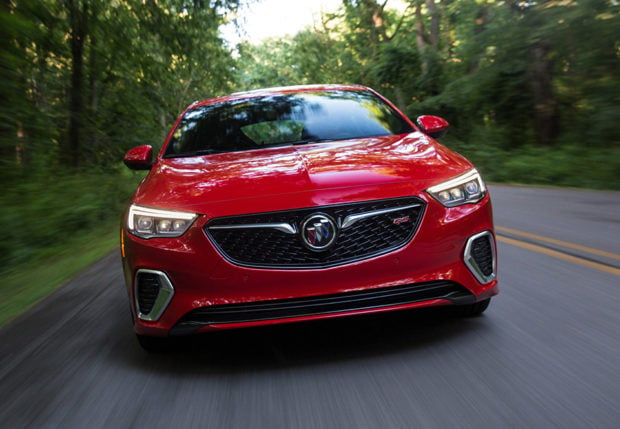 The new car also says goodbye to the old 6-speed automatic, and drops in a brand new 9-speed, and even more importantly, it comes with all-wheel drive as standard. While it's unclear how much power it can send to the rear wheels, its ability to dynamically send torque to either rear wheel should give it better handling than ever before. There's also a new 5-link rear suspension, and an updated continuous damping control system, which can dynamically adjust suspension firmness up to 500 times per second.
Like the old model, it's got performance brakes with Brembo calipers up front – though I have to say that I experienced some fade with the old GS' brakes during my time at the track. I'm hoping the new brakes are a bit more substantial.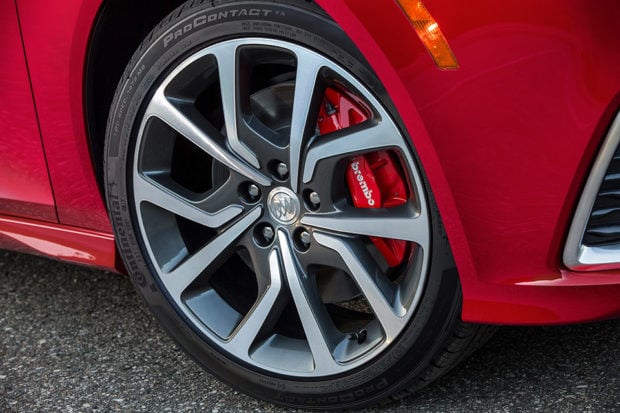 Inside, Buick isn't messing around, with a sleek and modern cabin with upscale, yet sport looks, highlighted by totally new seats, which not only are designed for performance, but rock heating, cooling, and massage features, as well as adjustable bolsters for both the seat and seatback. There's also a flat-bottomed, heated sport steering wheel, as well as aluminum pedals.
I'm definitely looking forward to the chance to drive the new Regal GS when it finds its way to the Chicago review fleet. It looks like a great redesign outside and in, plus the performance and dynamics upgrades might just put it in a league to compete with its European counterparts this time around.