Jeep Renegade Turned into a Mini Comanche Pickup Truck
2015 | jeep | jeep renegade | mods | July 21, 2017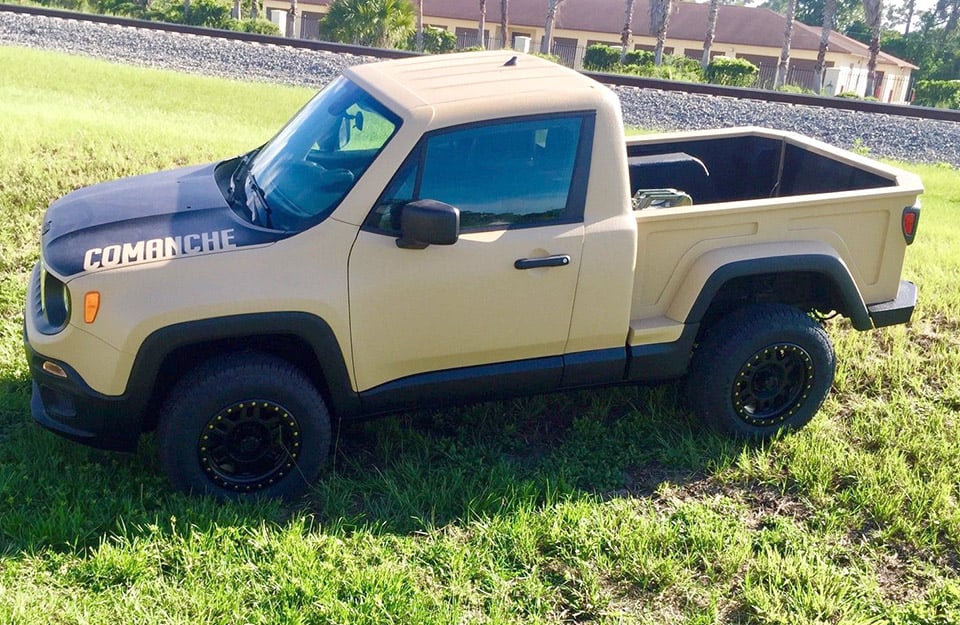 I'm a big fan of the current Jeep Renegade. It's a spunky little SUV with distinctively Jeep looks, and it's surprisingly capable off-road – especially in Trailhawk form. But one thing the Renegade is not is a Comanche – at least not until now. Thanks to some resourceful builders, this 2015 Renegade Latitude has been transformed into a mini pickup truck, inspired by the late '80s pickup variant of the Cherokee.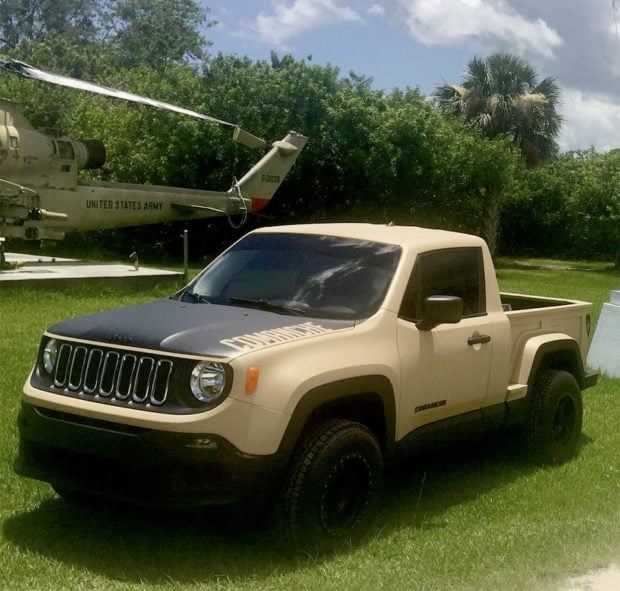 The build was done based on a design by Jeepboar.com, with Frank Pires and Alan Ensor doing the construction. It looks pretty nifty, and assuming you'd rather haul things than people, it's not a bad idea. In addition to the small pickup bed out back, this modded Renegade sports a 1.5″ lift kit, custom rims wrapped in Toyo Open Country AT tires, a custom rear bumper, and packs a full-size spare tire in the bed. Naturally, it's got Comanche badging too.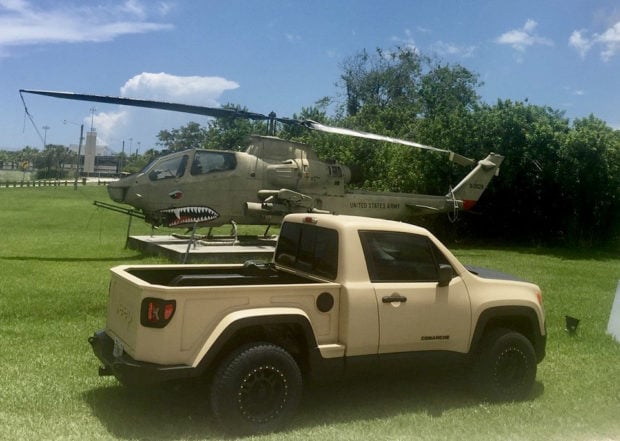 This specific Renegade Comanche just sold over on eBay for $32,000, but the guys who made it said they're planning on building a limited number of them for interested buyers.